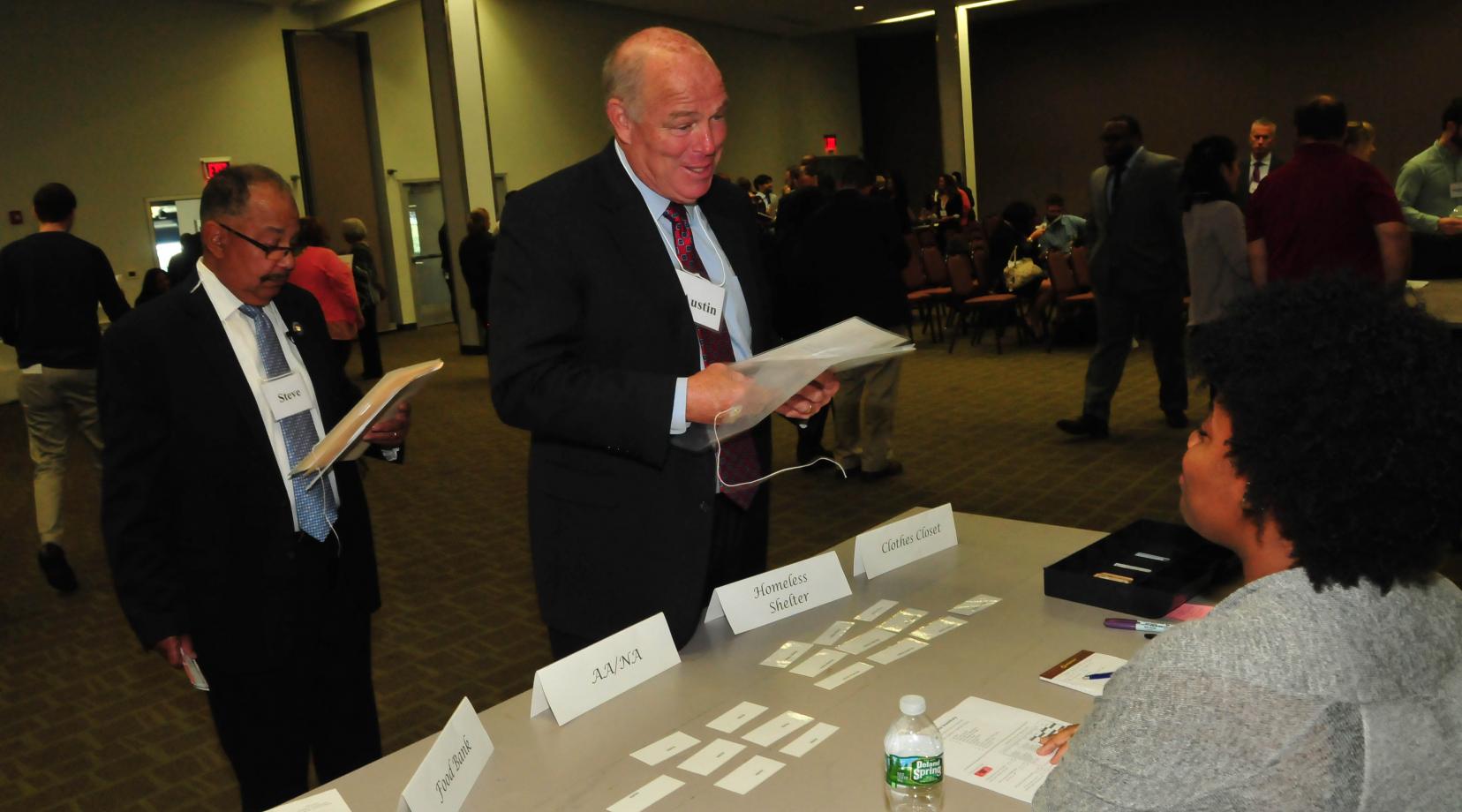 On Campus
DSU Students Assist State in Re-Entry Simulation
Friday, November 3, 2017
DSU was once again the site of a Re-Entry Simulation Workshop, an event designed to give state and nonprofit officials a better understanding of the challenges that ex-offenders face once released back into society.
Co-sponsored by the Delaware General Assembly and the Delaware Department of Justice, the simulation – held in the Martin Luther King Jr. Student Center – was assisted by the participation of DSU sociology and criminal justice students who played the roles of banks, probation & parole, pawnshops, counselors, GED classes, courthouses, and other areas that inmates have to deal with upon their release.
For images of the event, click on the below photo slideshow link:
http://www.flickr.com/photos/48216028@N03/sets/72157690173102626/show
The main participants were representatives from a variety of state agencies and nonprofits who assumed the role of an ex-offender and experienced the challenges and frustrations an ex-offender faces as he or she undertakes the journey to self-sufficiency. The exercise highlights the barriers that may contribute to an ex-offender's feelings of helplessness and decreased self-efficacy.
Participants encountered the same challenges faced by many ex-offenders as they tried to complete their court-ordered obligations as well as maintain their day-to-day life. The simulation showed that, ultimately, the ability to navigate "the system" might be a primary factor in the relationship between resiliency and recidivism.
DSU student volunteers included Morgan Johnson, Timothy Martin, Kailyn Hampton Studivant, Calah Smith, Tatiania Scantlebury, Taj Estep, Ashley Grantham, Gabi Davis, Lahiem Rice, Ashanti White, Nicole Scott, Jonae Smith, and Jade Moore. All of the student volunteers are members of DSU's Collegiate Chapter of the National Organization of Black Law Enforcement Executives and are a combination of criminal justice, sociology, psychology, and political science majors.