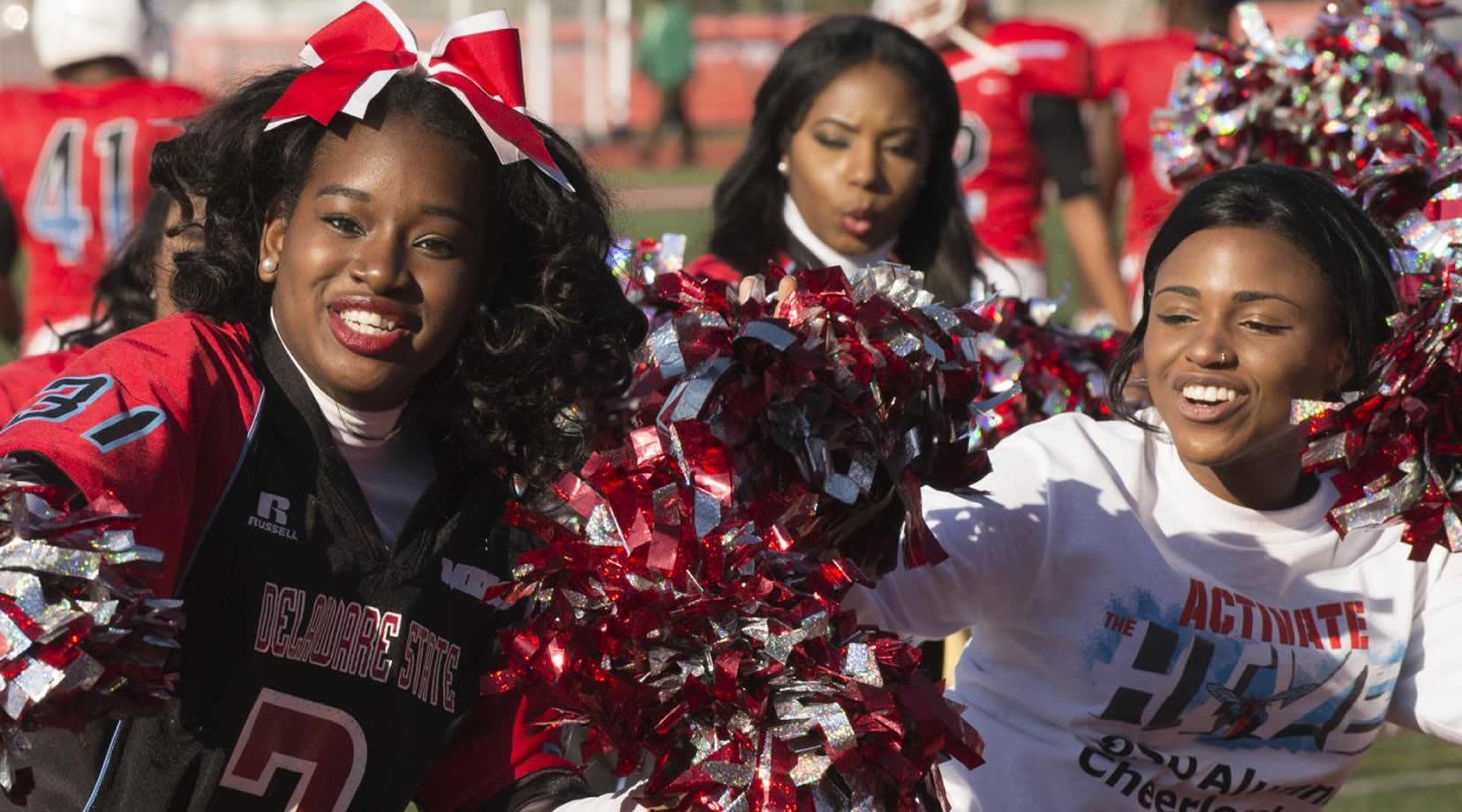 On Campus
Homecoming Safety
Wednesday, October 4, 2017
The Delaware State University Community is looking forward to the Oct. 8-15, 2017 Homecoming Week. While thousands of alumni will return to their alma mater and reconnect with old friends, the current campus community will be engaged in numerous events during the week, many of which will be open to the public.
President Williams and his entire leadership team want the entire DSU community to enjoy the annual Homecoming celebration and take full advantage of the opportunities to learn more about our great institution and what we have been up to in advancing our mission. We also want you to have a lot of FUN. For a list of the 2017 Homecoming events, click on https://www.desu.edu/homecoming.
Most important, we want Homecoming to be safe and healthy for everyone. The University urges all persons participating in any of the Homecoming events to do so safely and with healthy respect for their fellow Hornet. Here are just a few things to consider while on campus.
Practice pedestrian safety at all times, being alert and attentive to the traffic situation of the moment, especially utilizing established pedestrian crosswalks and signal devices on North DuPont Highway, College Road and campus.
Practice vehicular safety by observing posted speed limits and other traffic directives. Obey barrier restrictions and only park in authorized parking areas.
At all times be alert and attentive throughout all activities. Report unattended packages and suspicious activity by calling 302.857.7911 or using the DSU 911 Shield App and subscribing to the DSU Homecoming 2017 group to alert University Police.
Honor the alcohol-free and smoke/tobacco-free environment of the campus.
Like every year, it's going to be a great time, one filled with many memories.  Let's make sure they represent the best of Delaware State University.
Download the DSU 911 Shield App