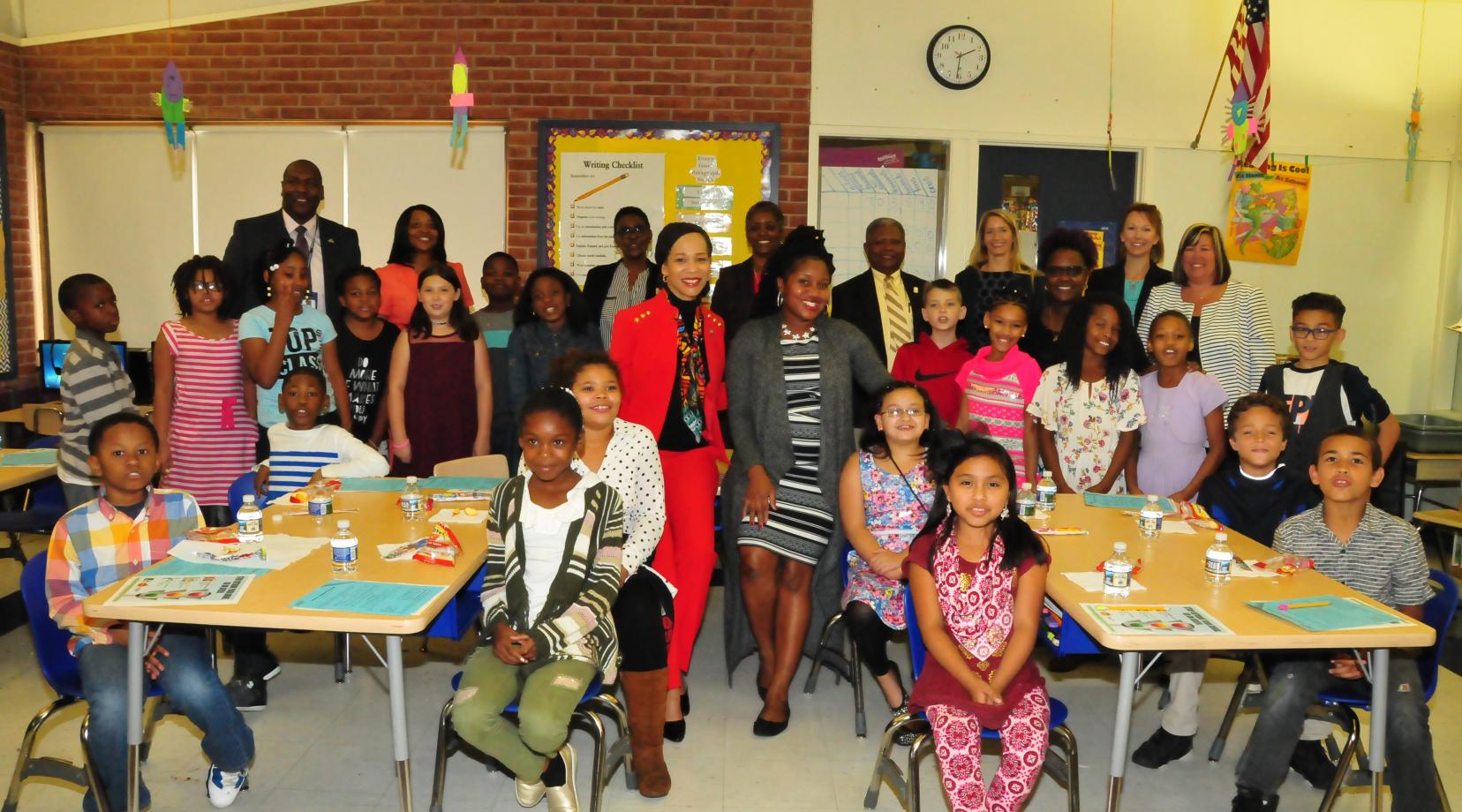 On Campus
DSU Nutritionist Joins Del. Congresswoman to speak at Town Pointe
Monday, October 30, 2017
DSU's Cooperative Extension recently joined Congresswoman Lisa Blunt Rochester in educating a group of Towne Point Elementary School youths about the wisest choices they can make in what they choose to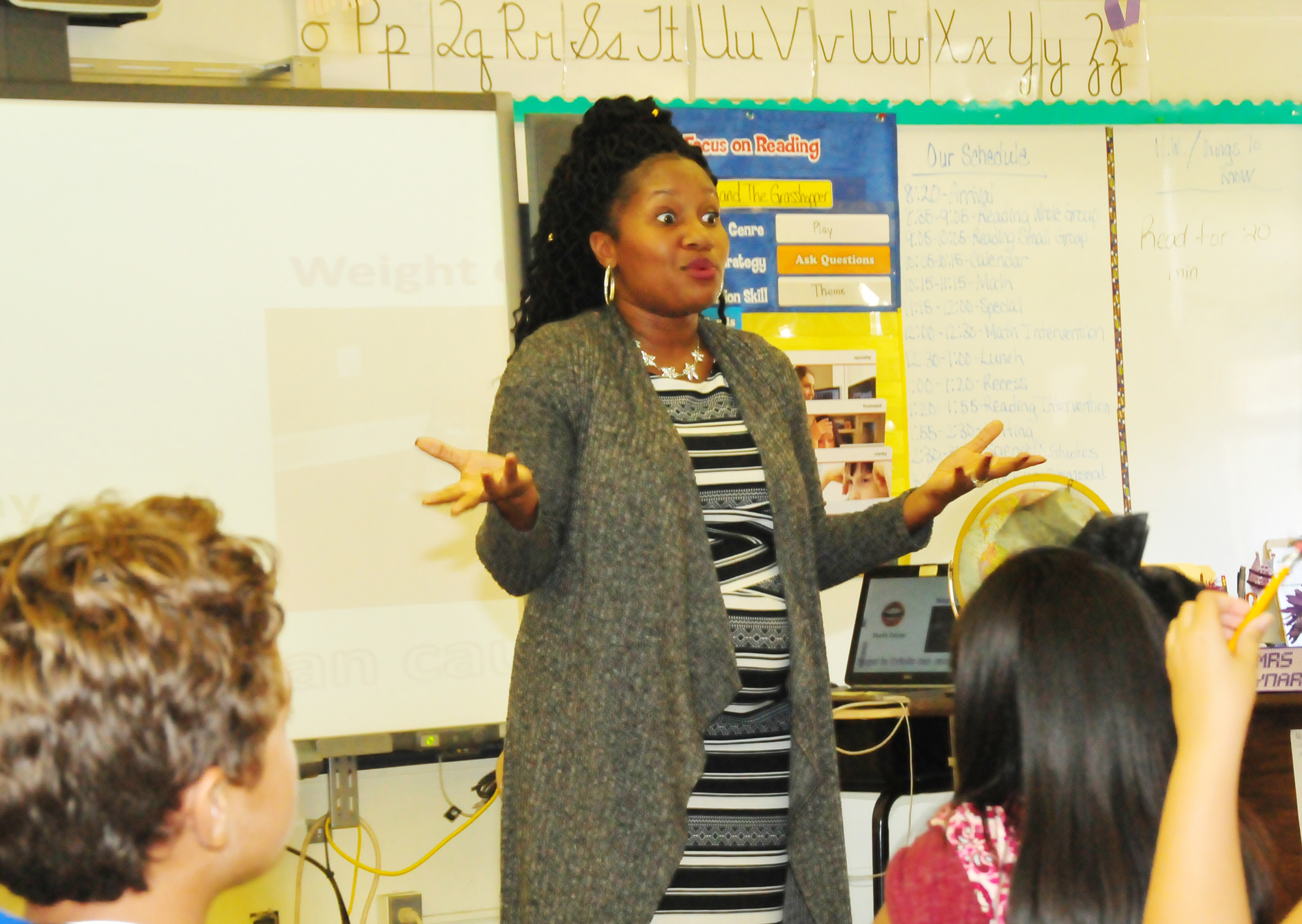 drink.
Ciara Martin, a Coop Extension nutrition educator, gave the 5th grade students a presentation that showed the excessive amounts of sugar that are in most soft drinks and the impact such beverages can have on dental and physical health. The nutrition educator told the children about better alternatives that they should drink in place of the high-sugar beverages.
U.S. Rep. Rochester – who was there as part of a "Take Your Congressperson to Work" event – also spoke to the children, reaffirming the nutritional wisdom shared by Ms. Martin.
The event was also part of the DSU Cooperative Extension's SNAP-ED Program (Supplemental Nutrition Assistance Program Education).