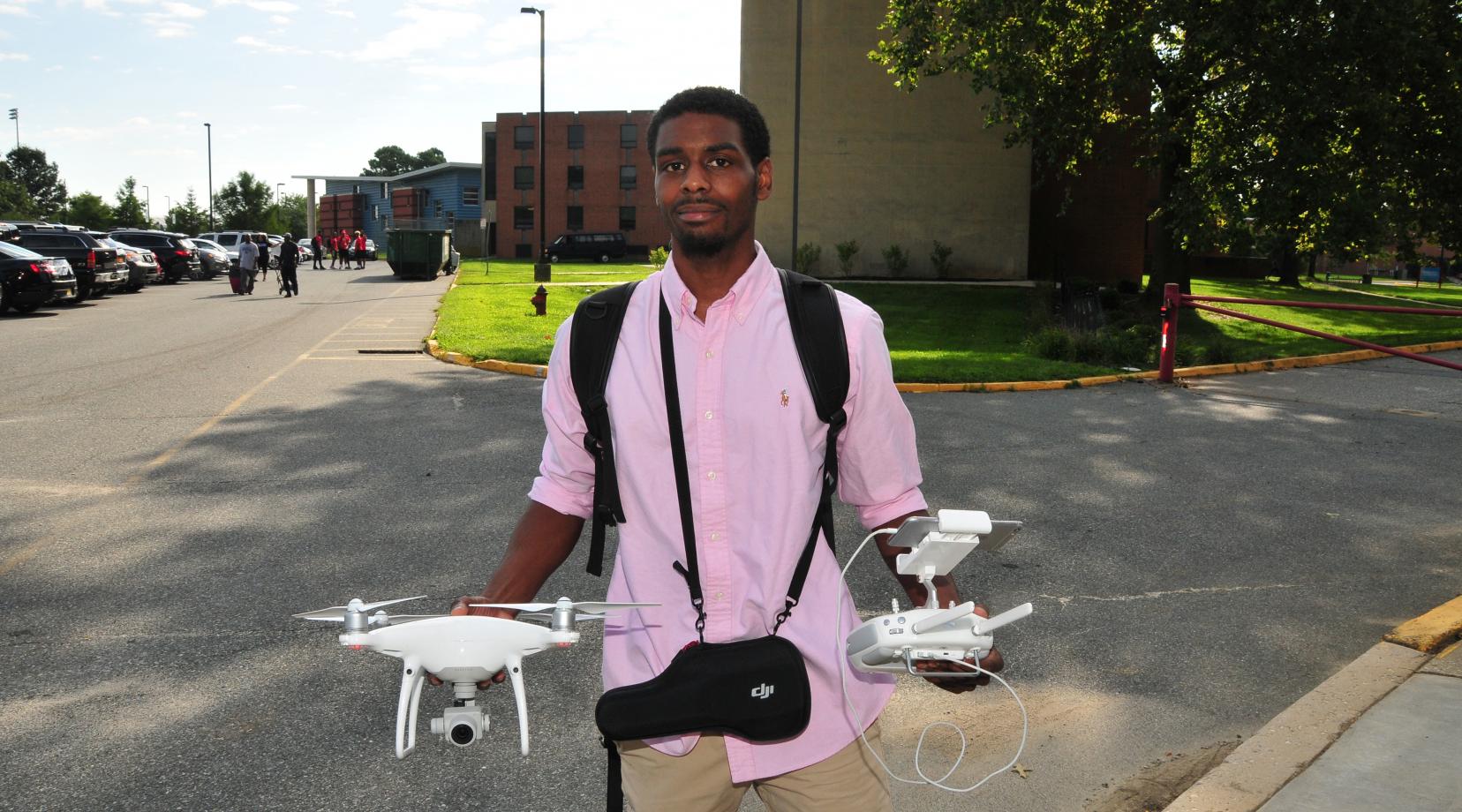 On Campus
DSU Student Helps University with his Drone Business
Wednesday, September 6, 2017
If you wonder how DSU did the aerial video of the campus that appears on the home page of the DSU website (http://www.desu.edu), the credit goes to a Del State student who has gone into the video business.
Rashaun Bosley, a senior public relations major, in March established AeraFlix, an aerial videography business. With financial help from his father Scott Bosley, Rashaun purchased a battery-powered DGI Phantom 4 Pro drone, which he says can fly higher than 19,000 feet in the air. However, he added that he usually sticks with the FAA limit for drones of 400 feet.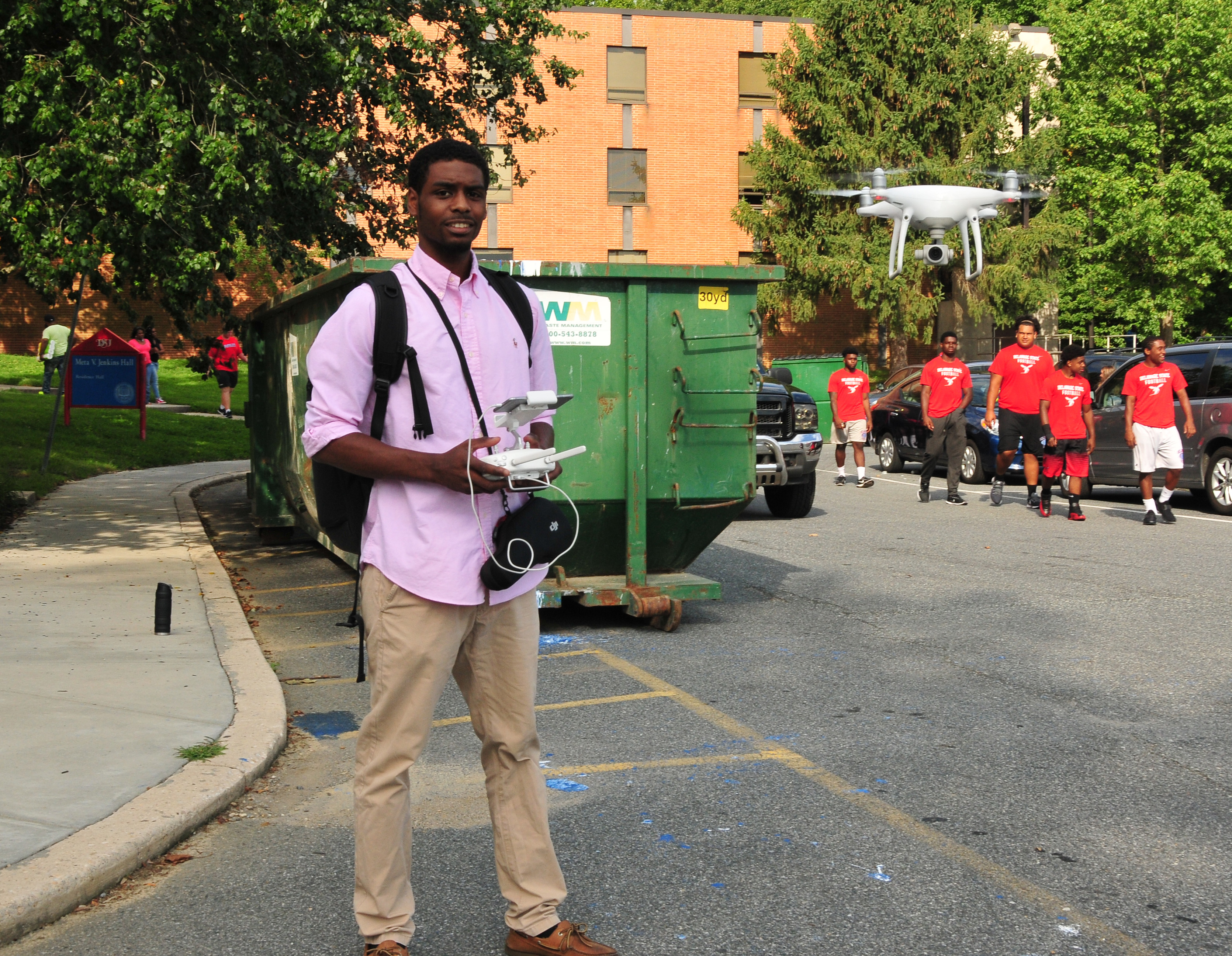 While he has been paid for contracts he has had with clients such as Wesley College and a local ophthalmologist, he volunteered his services for the University's website. He did not charge DSU a dime for the aerial video that has made the DSU website home page unique.
Mr. Bosley, who hails from Palm Coast, Fla., said he plans to expand his business for aerial video application in other areas such as agriculture, power plants or disasters.
"There are endless opportunities for what a drone can do," Mr. Bosley said. "For instance, it could be used in a situation like Hurricane Harvey in Houston to help find people who need to be rescued."
He noted that if the May 2017 Commencement had not moved indoors due to the weather, graduates and their families and friends would have seen his drone flying over Alumni Stadium capturing an aerial video perspective of the ceremony.