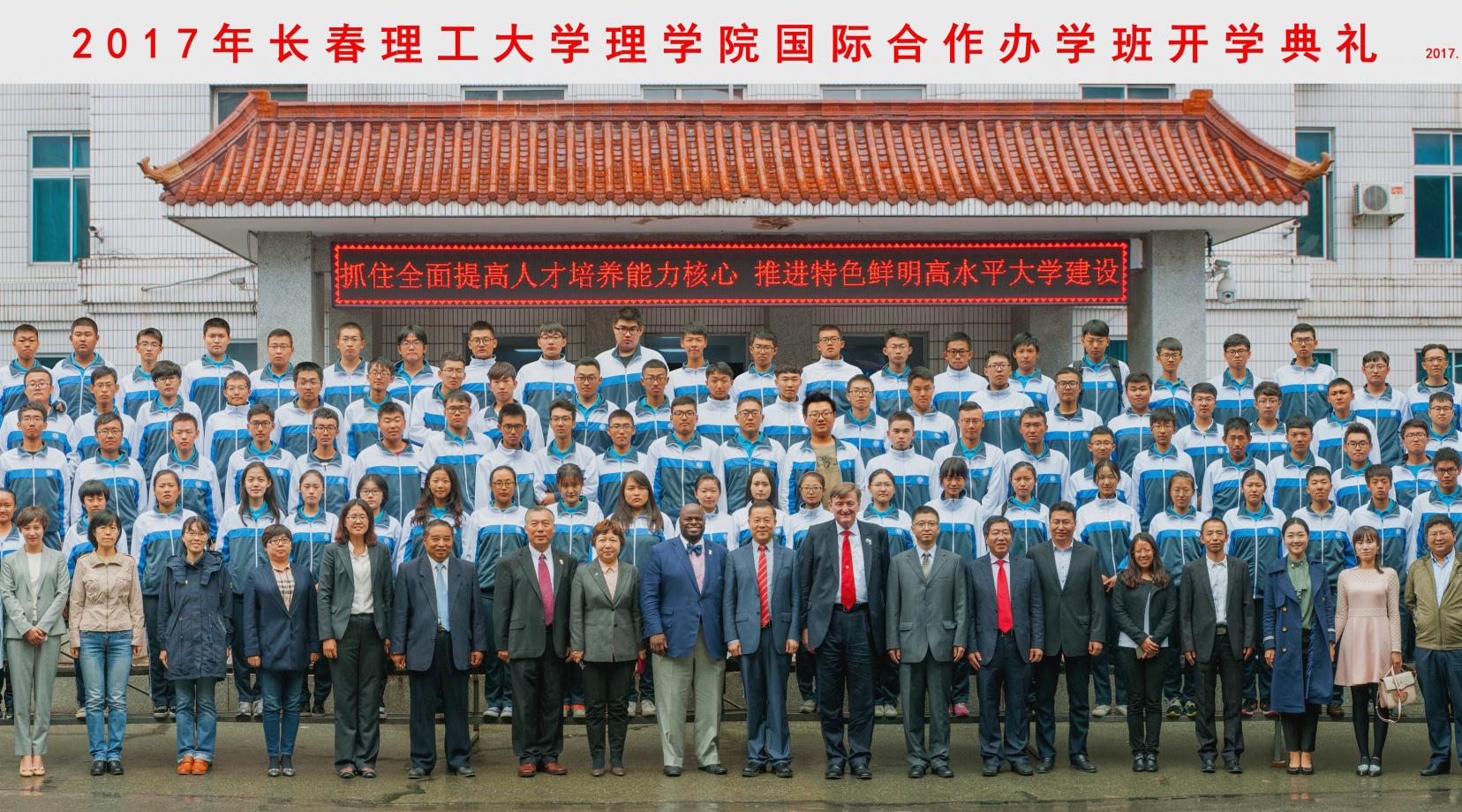 On Campus
DSU officials visit partner institutions in China
Friday, September 29, 2017
DSU Provost Tony Allen, Associate Provost Bradley Skelcher and International Affairs Associate Vice President Fengshan Liu  are in China, where they are reaffirming Del State's existing partnerships with universities there and have established an agreement with a new institutional friend.
The ongoing presence that DSU has developed in China through its relationships with a number of that country's universities has resulted in a variety of academic collaborations and study abroad opportunities for students from those institutions as well as those from DSU.
Dr. Allen – who began his tenure as provost and executive vice president of Academic Affairs on Aug. 15 – said he is impressed with the array of partnerships DSU has in China and the degree to which DSU is well-respected in that country.
For images from the trip, click on the below photo slideshow link:
https://www.flickr.com/photos/48216028@N03/sets/72157686471439881/show
"It has been a fabulous time here in China," Dr. Allen said. "Dr. Fengshan Liu and Dr. Bradley Skelcher have our international portfolio well in-hand, but their work in China is beyond compare."  
During the trip so far, the DSU delegation has attended the opening ceremony at Ningbo University of Technology (where DSU conducts an accounting program), a new student orientation at Changchun University of Science and Technology, as well as paid visits to Hebei University of Finance, Hebei Normal University, and Liaocheng University.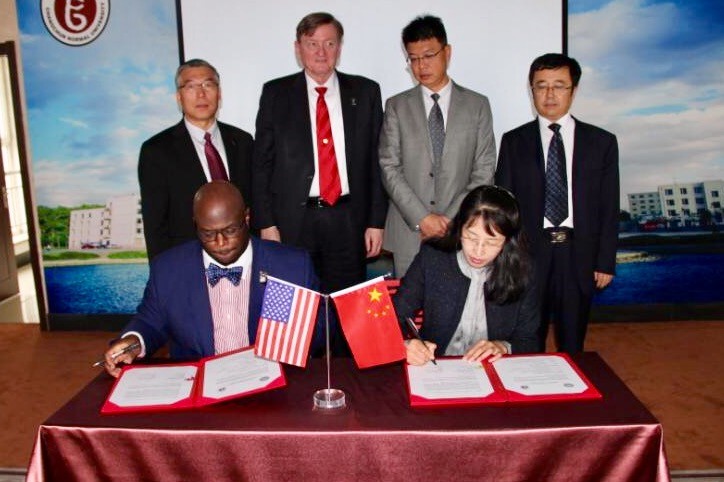 While reconnecting with existing institutional partners, DSU also initiated a new one. During the trip, Dr. Allen signed a memorandum of understanding with Changchun Normal University, through which DSU now offers CNU students an opportunity to spend an academic year taking classes at Delaware State University as part of a DSU Cultural Enrichment Program.
"Chinese universities are clear in their desire to build deeper relationships with their
American counterparts and see it as key to ensuring that their students can contribute to their country and to a smaller, more connected world," Dr. Allen said. "We're finding great interest from these institutions in African American culture and history which we believe could lead to key new research and historical centers in both countries."  
He added that he has found in China that DSU has established a solid reputation for its degree programs that it shares in that country, as well as the Del State professors who travel to teach there. He said that faculty are particularly respected for the way in which they maintain the integrity and rigor of the courses, "a noted strength for our institution."
The DSU delegation is expected to return to the Dover campus by Oct. 5.