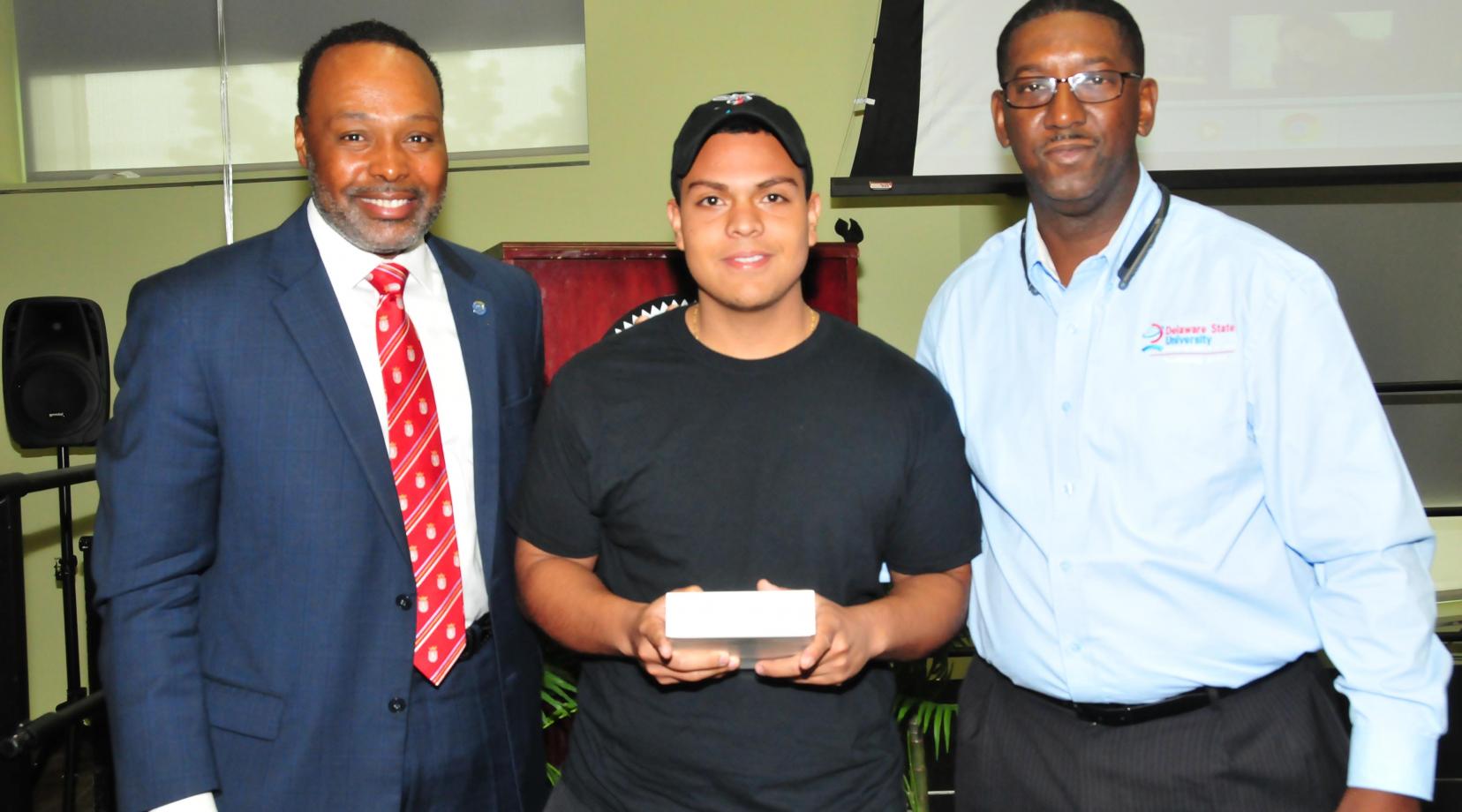 Mathematics, Natural Sciences and Technology, On Campus
DSU Holds First-ever Technology Expo – Photos and Article
Wednesday, September 13, 2017
Delaware State University held its first-ever Technology Expo in which students, University and public information technology professionals were exposed to some of the latest information concerning the state of affairs in the cyber world.
For images from the Technology Expo, click on the below link:
https://www.flickr.com/photos/48216028@N03/sets/72157685918612191/show
The event keynote speaker was James Collins, the state's chief information officer who oversees the Delaware Division of Technology and Information. Mr. Collins gave a presentation that was informative to students, information technology professionals and IT laymen.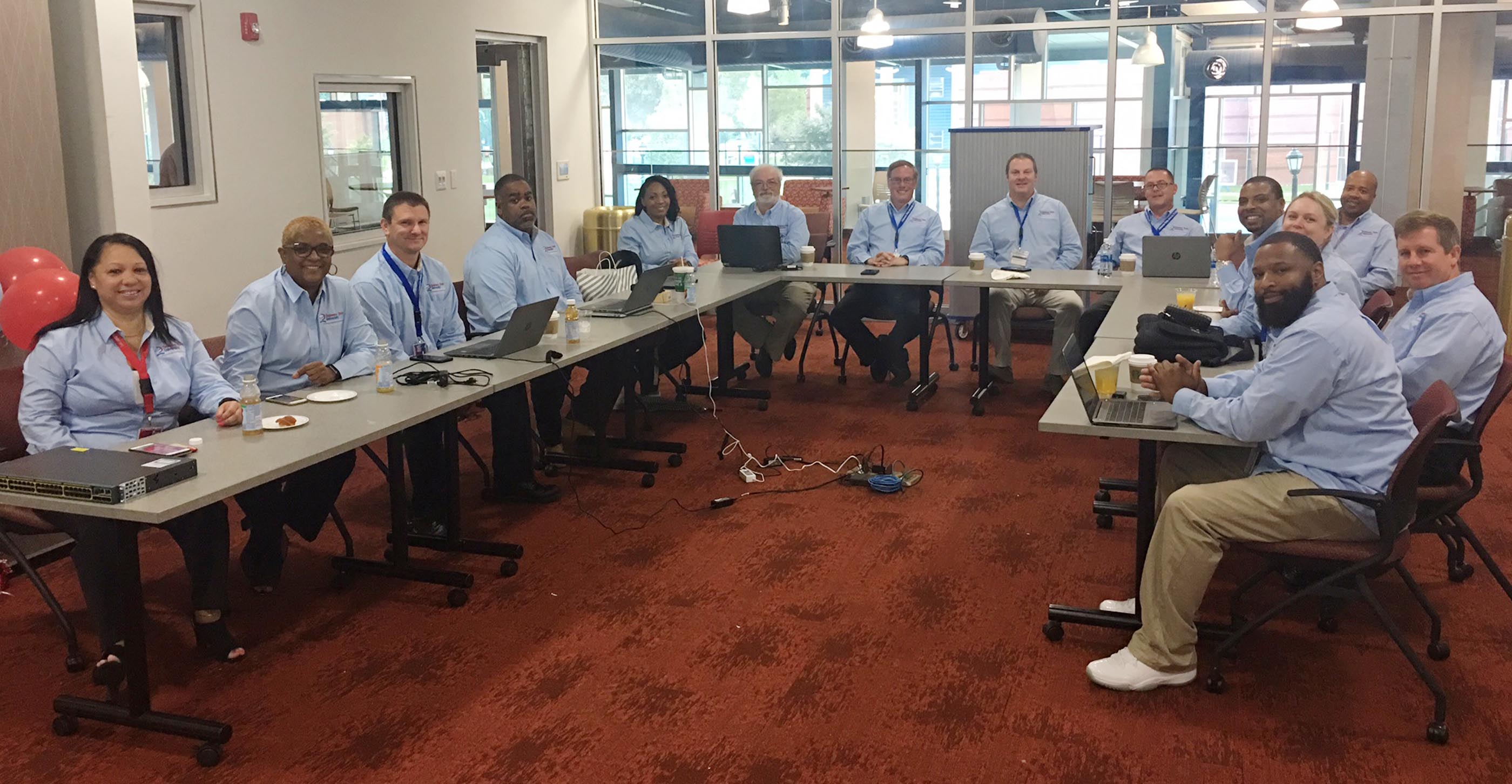 Mr. Collins talked about contemporary IT concepts such as Big Data, the Internet of Things, and the Cloud. He also talked about the challenges the world faces in the area of cyber security, noting that "ransom-ware attack" – perpetrated by nefarious hackers who freeze systems and demand ransom payment before they release it – have gone from a financial damage cost totaling $325 million in 2015 to a projected $5 billion in 2017.
Moreover, he said such cyber crime is expected to increase in the future.
"Instead of robbing banks, criminals are now going to seminars to learn (ransom-ware attack techniques)," Mr. Collins said.
A healthy contingent of students – from computer and information sciences as well as other majors – attended, and the state CIO had good information about the future of careers in the IT field.
Mr. Collins noted that there are abundant present and future opportunities in positions like data scientists, cyber security specialists, telecommunications, software designers, programmers, coding infrastructure professionals and others.
"People in these fields are writing their own ticket," Mr. Collins said.
The Technology Expo also featured presentations from IT company representatives from Gartner and SAP, as well as a presentation on "The Residence Hall of the Future" by higher education IT provider Ellucian.
There were also IT providers that set up vendor booths to share information with students and IT professionals about their latest products and career opportunities.
DSU President Harry L. Williams, DSU Chief Operation Officer Teresa Hardee, DSU CIO Darrell McMillon, and Wesley College Provost Jeffery Gibson gave remarks during the event.