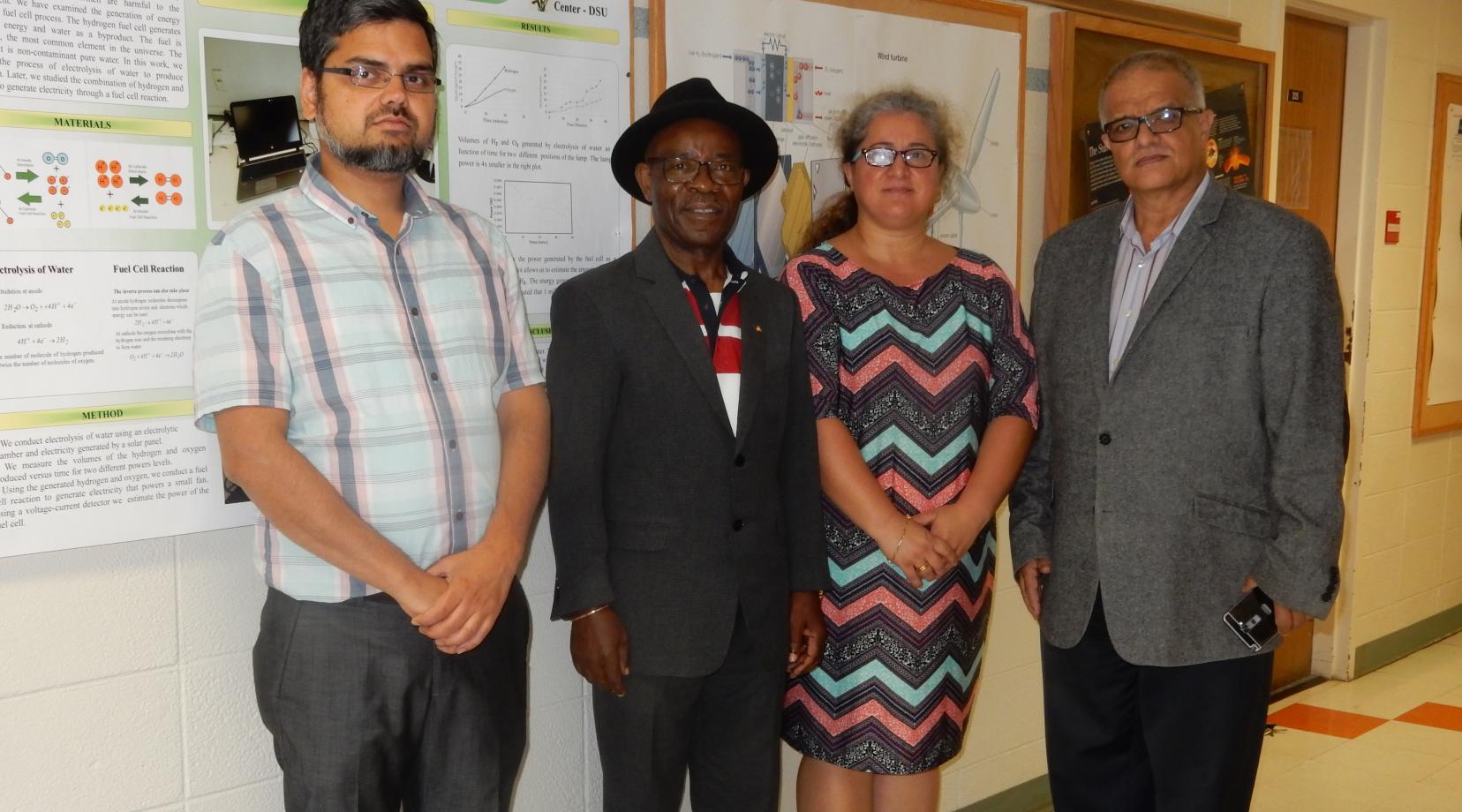 Mathematics, Natural Sciences and Technology, On Campus
DSU Awarded NSF Grant for Renewable Energy Engineering Pilot
Thursday, September 21, 2017
The National Science Foundation has awarded Delaware State University a two-year, $298,592 grant in support of a pilot Renewable Energy Engineering program that will provide students with new academic path options in the areas of alternative energy generation and environmental sustainability.
The grant funding is part of the NSF'INCLUDES (NSF Includes the Nation of Communities of Learners of Underrepresented Discoverers of Engineering and Science) program, which works in achieving greater diversity in energy and environmental sustainability through the recruitment of minority students in the Mid-Atlantic region.
DSU researchers will lead the effort in collaboration with scientists and educators from the University of Delaware, Delaware Technical and Community College, University of Maryland and Stoney Brook University
Dr. Aristides Marcano, professor of physics and principal investigator of the grant, said this NSF funding will support a number of academic pursuits in the green arena.
"DSU students will be trained during the summer at partner institutions, and those students will later work with students from the Early College High School in a one-week summer program in the DSU Renewable Energy Education Center," Dr. Marcano said. "We will also work on the establishment of Renewable Energy Engineering as a new academic concentration."
The engagement of the local community will also take place through events, workshops and open discussions on energy and related fields, and K-12 students will also be involved as a way of nurturing future recruitment of students to pursue college-level areas relating to renewable energy and sustainability.
DSU co-principal investigators for the grant are Dr. Gabriel Gwanmesia and Dr. Amir Khan, both rofessor of physics, as well as Dr. Gulhihal Ozbay, professor of agriculture and natural resources.