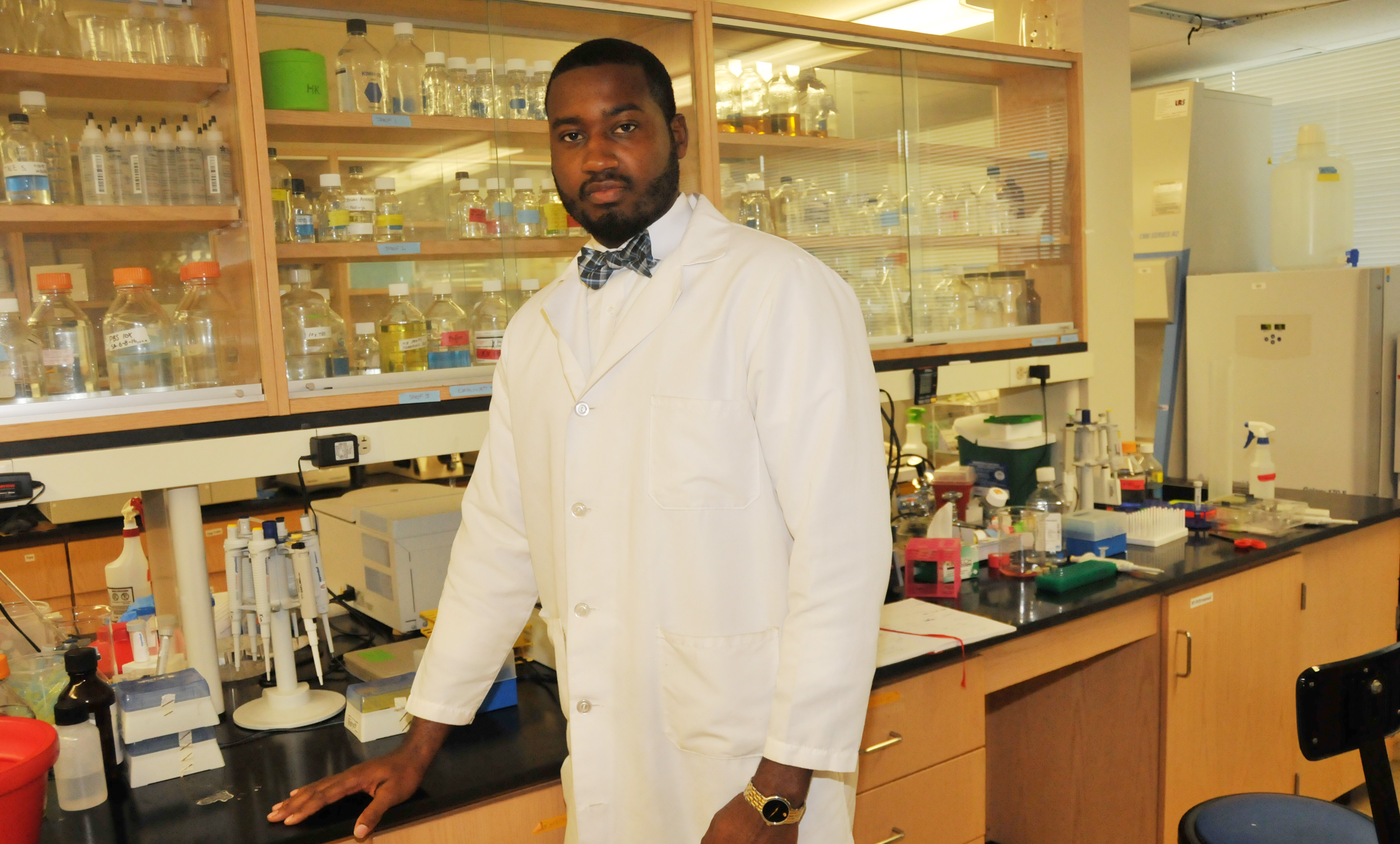 On Campus
Dr. Derrick Scott Receives $443,000 NSF Research Grant
Wednesday, August 9, 2017
Delaware State University's Dr. Derrick Scott is part of a multi-university team that has received a four-year $6 million grant from the National Science Foundation (NSF) and its Experimental Program to Stimulate Competitive Research (EPSCoR) program.
Dr. Scott, a DSU assistant professor of biological sciences and co-principal investigator of the research grant, has joined scientific forces with the principal investigator Dr. Sarah Harcum of Clemson University and fellow co-investigators Dr. Kelvin Lee of University of Delaware and Dr. Anne Robinson of Tulane University.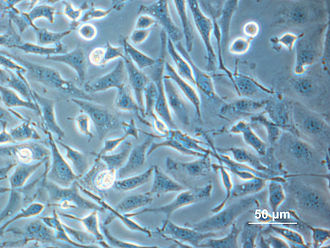 This team's research aims to improve the understanding of the relationship in organisms between genetic material, or genotype, and physical characteristics due to gene expression and environmental influences, or phenotype.
The research could help lower the cost of several drugs that run into the thousands of dollars per treatment and fight some of the world's most debilitating conditions. The award provides the opportunity to conduct research into the Chinese hamster ovary (CHO) cell line, which is used to manufacture more than 50% of biopharmaceuticals with sales of over $70 billion per year.
Dr. Scott said CHO cell lines have been used as production hosts for medicines because they are able to adapt to many different growth environments and are capable of high-level production. However, genome instability in the cell line can alter the intended function of the medicine and create harmful side effects in patients. This translates into increased costs to produce medicines.
"Our role at DSU is to use bioinformatics to help identify the genes that affect genome instability," Dr. Scott said. "This will allow us to create a more stable CHO cell line that will bring down the costs associated with using this host and ultimately advance patient access to expensive medicines."
DSU will receive $443,264 of the NSF grant to support Dr. Scott's research work in this area. In addition to contributing to the body of research work in this genetic area, the grant also assists the University's efforts to bring greater diversity to the scientific community.
"People of color are vastly underrepresented in the STEM (Science, Technology, Engineering and Mathematics) fields and that number decreases even more when you look at the percentages in the bioinformatics area," Dr. Scott said. "This award allows us to support research and partner with other research institutions to further expose our students to cutting-edge research in the biopharmaceutical field. It also enables us to develop students to diversify the STEM fields and allows us to conduct research with the ability to change lives."
The four-year grant was among eight awards totaling $41.7 million announced Aug. 2 by the National Science Foundation.
The National Science Foundation (NSF) is an independent federal agency created by Congress in 1950 to promote the progress of science; to advance the national health, prosperity, and welfare; and to secure the national defense.