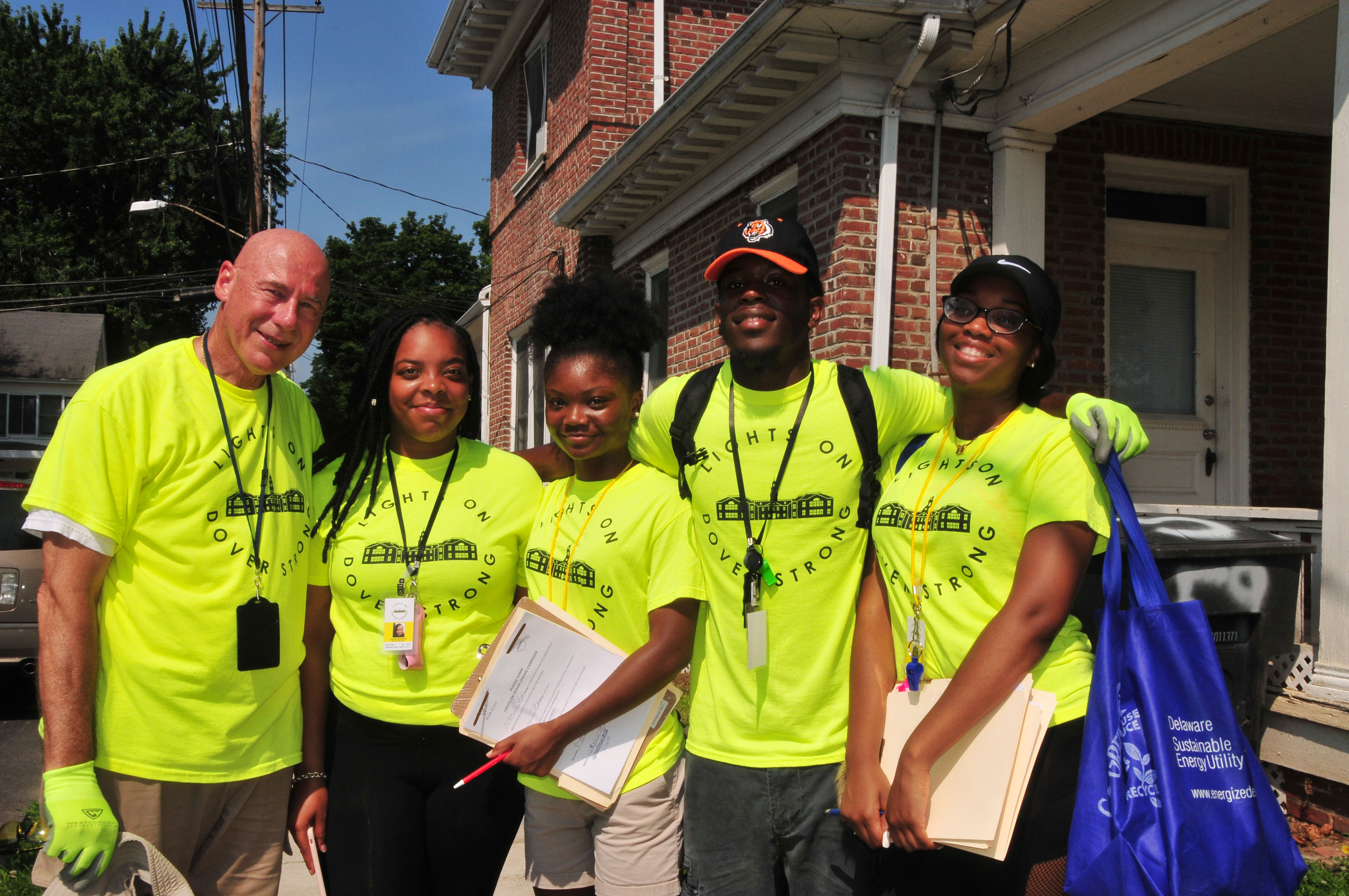 On Campus
Four DSU Students Make Dover Homes Safer
Thursday, July 20, 2017
A quartet of DSU students are using a good portion of their summer to help make a crime-challenged section of Dover a safer place to live.
Four DSU students – Dashayna Brown, Danielle McAllister, Ruth Kotter and Eric Wright – are serving as community outreach and engagement specialists as part of the Lights On Dover Strong Program.
While enduring hot summer mornings and afternoons, the DSU interns are providing residences just north of downtown Dover with security lighting designed to discourage criminal activity. Toward that end, the students are installing LED light bulbs in the front of residences and mounting motion sensitive floodlights in the back of those same homes.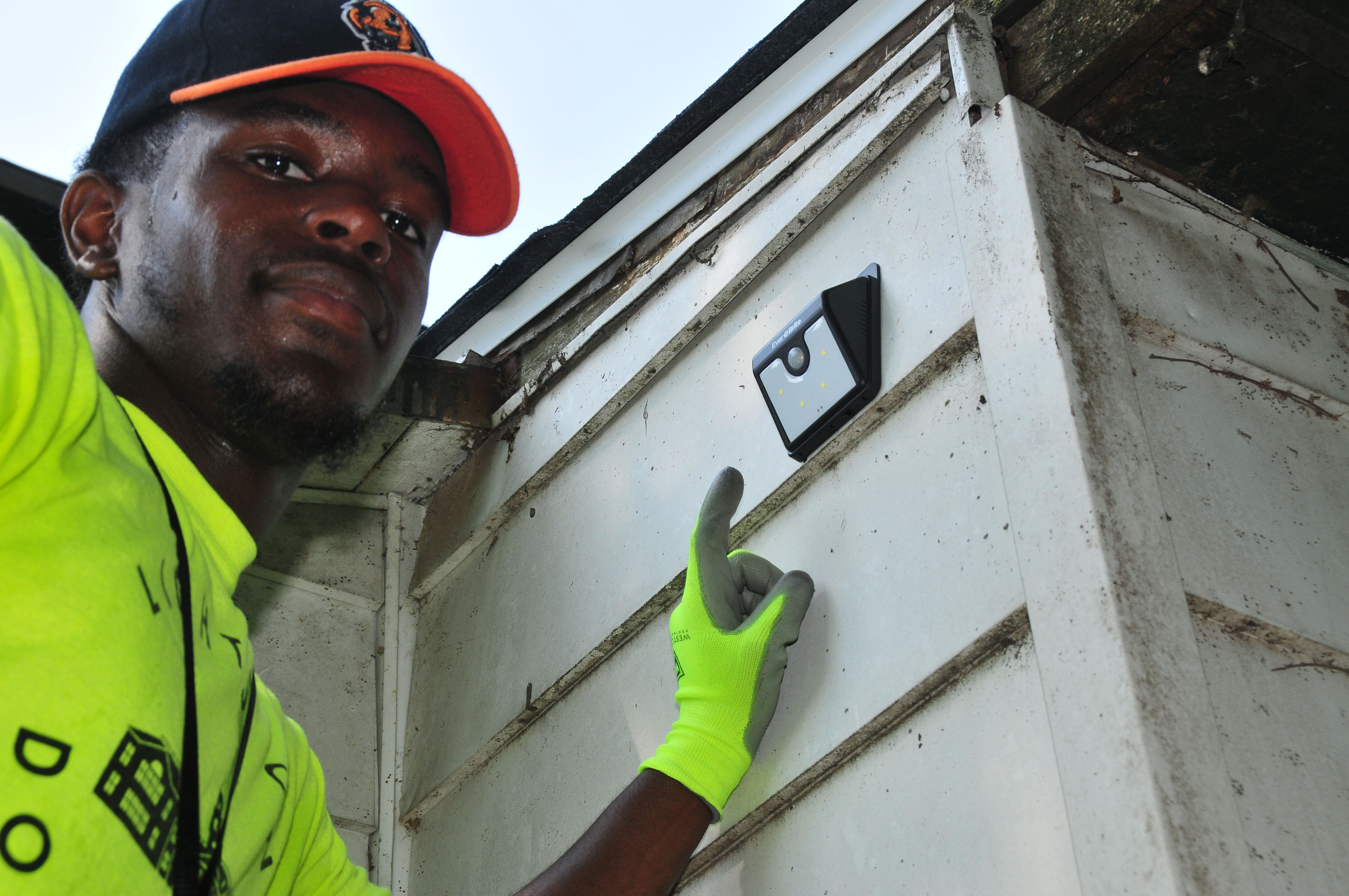 The lights – which are provided to all homes in the target area that agreed to be a part of the program – greatly reduce the nighttime darkness in which criminal elements like to operate. The motion floodlight will discourage and turn away trespassers in backyard areas.
"It's nice to be right in the community, see where the needs are and meet those needs," said Ms. Brown, a senior social work major from Waterport, Conn. "It is good to know we are doing something beneficial for individual households and the community."
Prior to doing the manual labor of installing the lighting, the DSU students had to first educate the neighborhood residents about the program and benefits.
Mr. Wright, a senior marketing major from Maplewood, N.J., said he is enjoying interacting with the people who live in that area.
"It is teaching me about humility and that sometimes the smallest thing can mean a lot," Mr. Wright said. "This is making these homes safer."
The project plans to install the security lighting at about 200 homes this summer.
Program partners committing funding, material and labor for the program include Delaware State University, the DSU Renewable Energy Education Center, The HELP Initiative Inc., NCALL Research Inc., Habitat for Humanity of Central Delaware, Delaware Sustainable Energy Utility, Home Depot and the Dover Police Department.