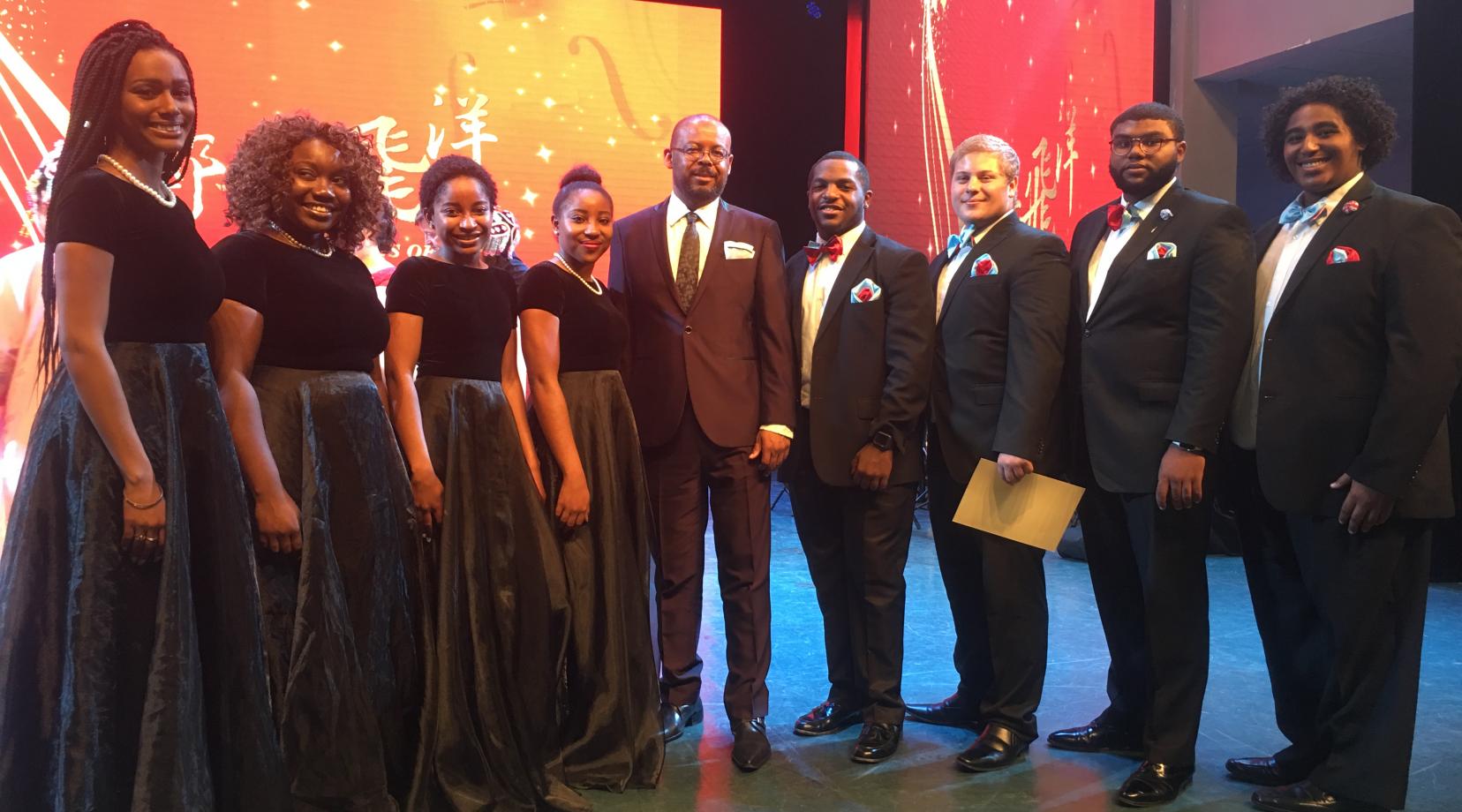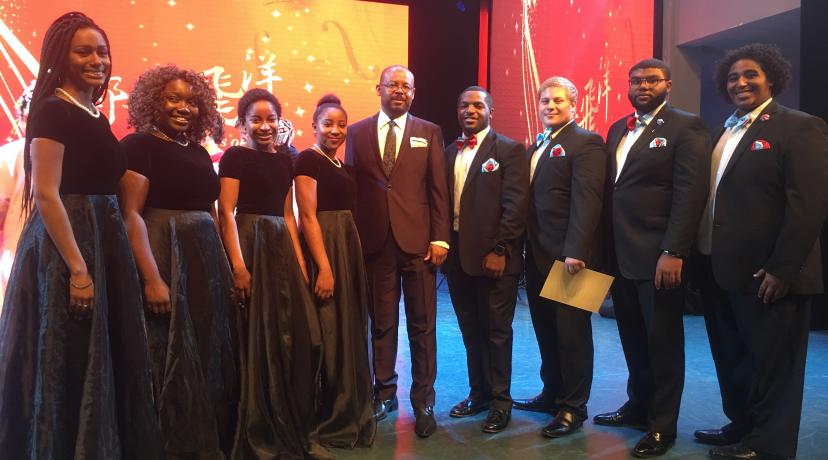 Arts, Humanities and Social Sciences, On Campus
DSU Singers Perform in China
Tuesday, July 18, 2017
The choral prowess of Delaware State University recently impressed music lovers in the People's Republic of China, as a group of DSU students recently performed there as part of a study abroad experience.
From May 23-June 12, the eight-voice DSU Singers – Chelsea Taylor, Jahselah White, Cache Smith, Jasmine Clementson, George Mensah, Jr., Willie Shepherd, Tyler Brown and Mitchell Clark – traveled to China and performed under the direction of Dr. Lloyd Mallory, Jr., assistant chairperson for the Department of Mass Communications, Visual & Performing Arts, and director for choral activities. 
To see videos of the DSU Singers performing in China, click on the below links:
An 18-hour flight from Philadelphia landed the DSU group in China, where they spent three weeks at the Beihua University College of Music in Jilin City, Jilin, China. The students received instruction in the Chinese culture in dance, Chinese opera, folk song, Chinese instruments, arts and crafts, food and calligraphy. The experience included sightseeing trips to Changbai Mountain, the Forbidden City and the Great Wall in Beijing.
A major performance took place June 9 at the Beihua University's College of Music, which included music of that institution and featured the DSU Singers as well. The DSU choir members not only sang, but also performed on Chinese instruments with other Beihua students. Dr. Bradley Skelcher, DSU associate provost, and his wife Dinah attended the performance. 
This is the second year that vocal students from DSU have had this life-changing experience. Dr. Mallory said that the University is grateful to the State of Delaware for providing a grant that enabled the students to participate in this cultural experience.