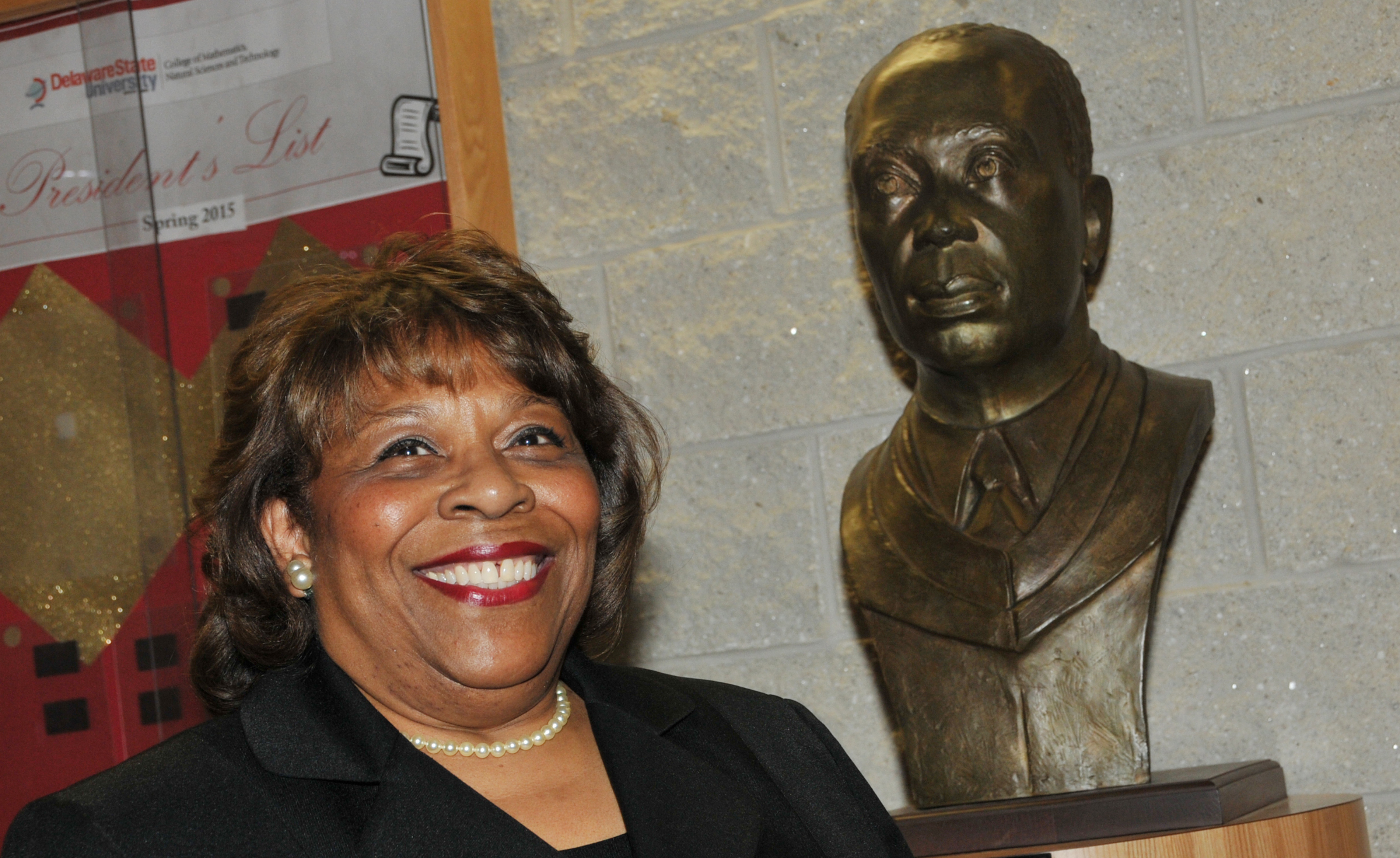 On Campus
Dr. Wilma Mishoe Elected Chair of DSU Board of Trustees
Monday, July 31, 2017
At their semi-annual retreat, the Delaware State University Board of Trustees elected Dr. Wilma Mishoe as their Chair. Dr. Mishoe is the first woman in the institution's 126-year history to serve as the chair of the Board of Trustees.
Dr. Mishoe – who in addition to her DSU board service has more than 35 years as a higher education administrator – is the daughter of the late Dr. Luna Mishoe who served as President of then-Delaware State College from 1960 to 1987, an era of unprecedented growth and transformation for the institution.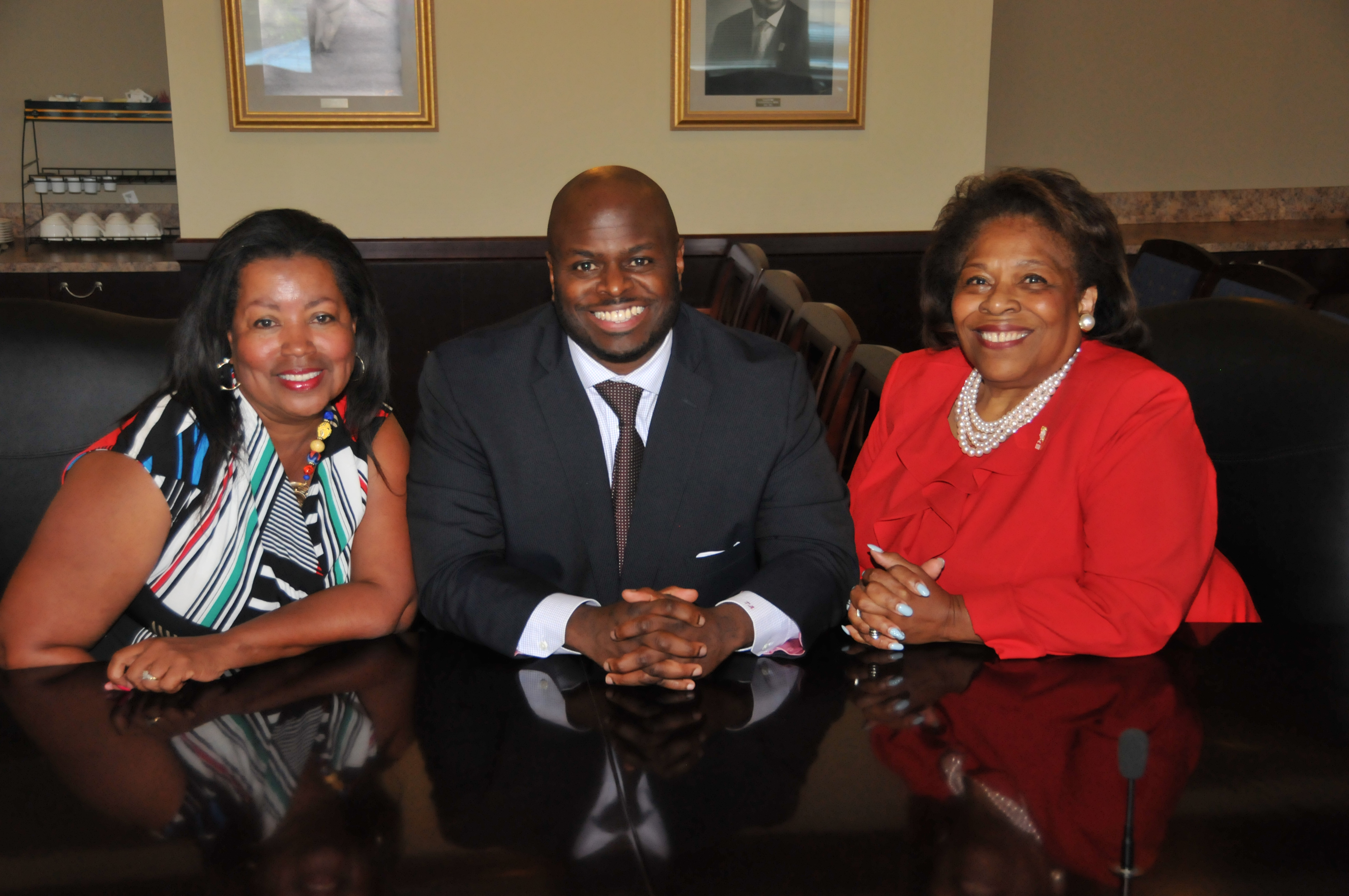 Delaware Gov. John Carney said Dr. Mishoe brings a unique combination of leadership, talent, experience and historic perspective to the leadership position.
"The Mishoe family's legacy is unmatched," said Gov. Carney. "From Luna Mishoe's service as a Tuskegee Airman in World War Two and his 27-year tenure as President of Delaware State College to Wilma Mishoe's distinguished career, the family has been committed to service and to expanding access and opportunity through higher education for decades."
"Like her Dad, Dr. Mishoe brings a wealth of experience and passion for preparing another generation of educated citizens. Her 35-year career as a senior administrator at Delaware Technical Community College and Wilmington College (now University) - as well as having been both a board member and acting president of Wilberforce University - gives her deep perspective and acumen and makes her an ideal partner for President Williams and his executive team," Gov. Carney said.
DSU President Harry L. Williams was also quite pleased and reflective on the significance of this outcome. "The truth is that there are not a lot of women in the country who have ever chaired a University Board of Trustees. At DSU, given who we are and what we represent in the way of equity, excellence and access, all I can say is 'It's about time'. I am anxious to work even more closely with Dr. Mishoe and to learn from her experience and tremendous integrity."
In addition to Dr. Mishoe's election, the Trustees also elected Dr. Devona E. Williams as Vice Chairperson – making it the first time in DSU history that two women are serving as the board's top two executive officers. Dr. D. Williams is founder of Goeins-Williams Associates, a 27-year management-consulting group that is well regarded in the region and throughout the nation. She has served on DSU's board since 2011 and has been an integral part of the University's College of Business and its international programs. Incoming Provost Tony Allen called the board's new vice chair, "the perfect combination of intellect, savvy and heart. She will be a great support to Dr. Mishoe and will help push our academic enterprise forward in all of the right ways." Dr. Williams is also a senior consultant with the Association of Governing Boards of Universities and Colleges in Higher Education, the world's preeminent organization on governance in higher education. 
President Williams also spoke warmly of the contributions of outgoing Board Chairperson and DSU alumnus David Turner of Sovereign Partners Consulting, as well as Vice Chairperson Barry Granger, formerly of the DuPont Corporation. "Both David and Barry have been at the forefront of getting the University to the point where we can begin a process of dynamic transformation," Dr. Williams said. "We are extremely thankful for the time and energy they've devoted to the University."
Both will remain active members of the Board of Trustees.
"With Drs. Mishoe and Williams leading the Board, and Dr. Tony Allen joining my team, DSU is poised to meet the current challenges of a rapidly changing market, and to make an even bigger mark on Delaware, the nation, and the world," President Williams said. "Watch us! It's going to be exciting."