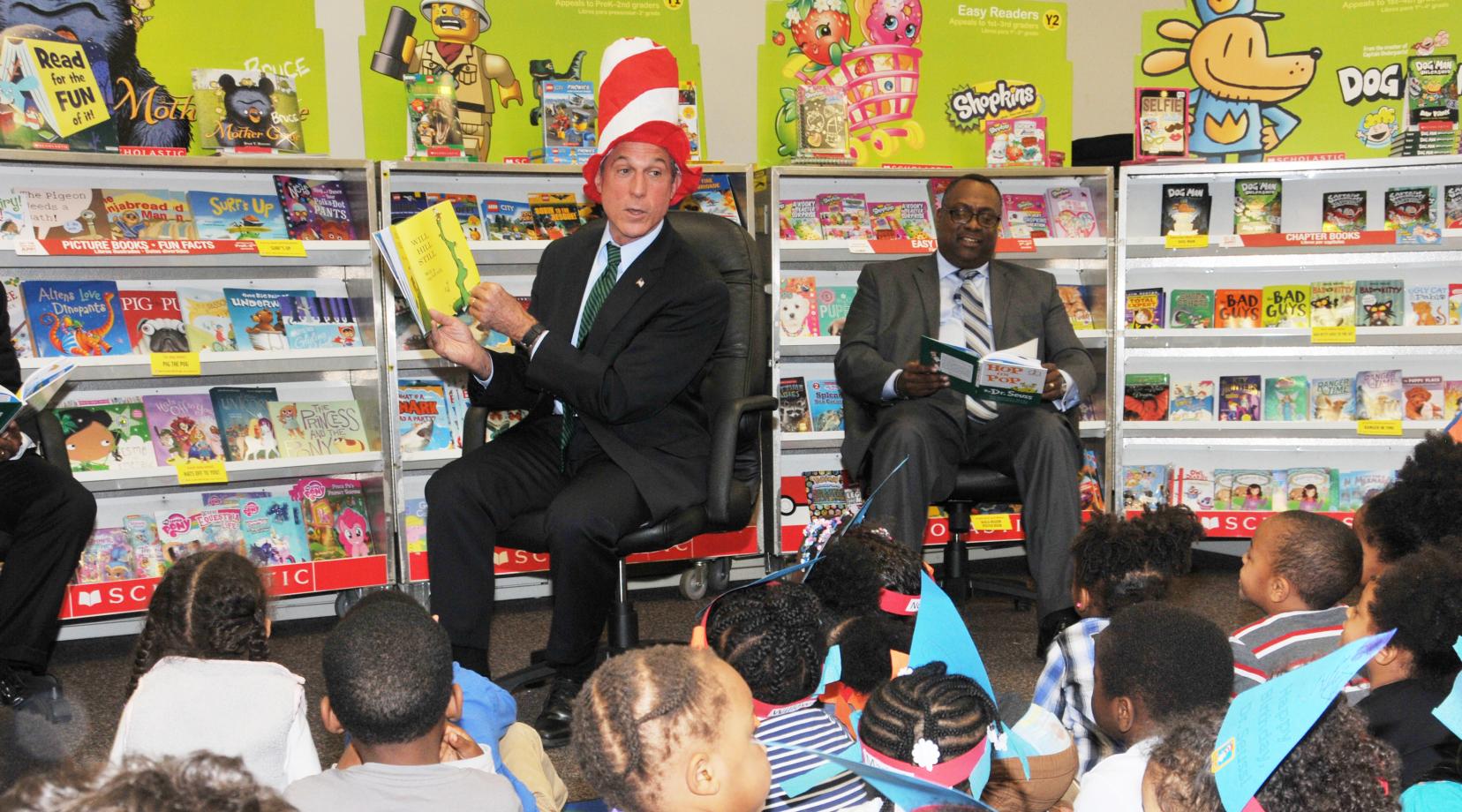 Agriculture and Related Sciences, On Campus
Gov. John Carney Reads to DSU Child Dev. Lab Children
Friday, March 3, 2017
Gov. John Carney took time out of his busy schedule March 2 to visit the children of DSU's Child Development Lab and read them a story.
With about 50 attentive children between the ages of 1-5 as an audience, Gov. Carney took the young ones to the world of Dr. Seuss and read to them from the book Hop on Pop.
Gov. Carney was joined in the afternoon storytelling moment by DSU President Harry L. Williams, Dr. Saundra DeLauder, interim vice president of Academic Affairs, and Tyrone James, chief impact officer of the United Way of Delaware.
"It was important to impress on the children to read every day," Gov. Carney said.
A point he made to the children after reading.
"I want you guys to read every day, and one day you'll be here at DSU with Dr. Williams," Gov. Carney told the children.