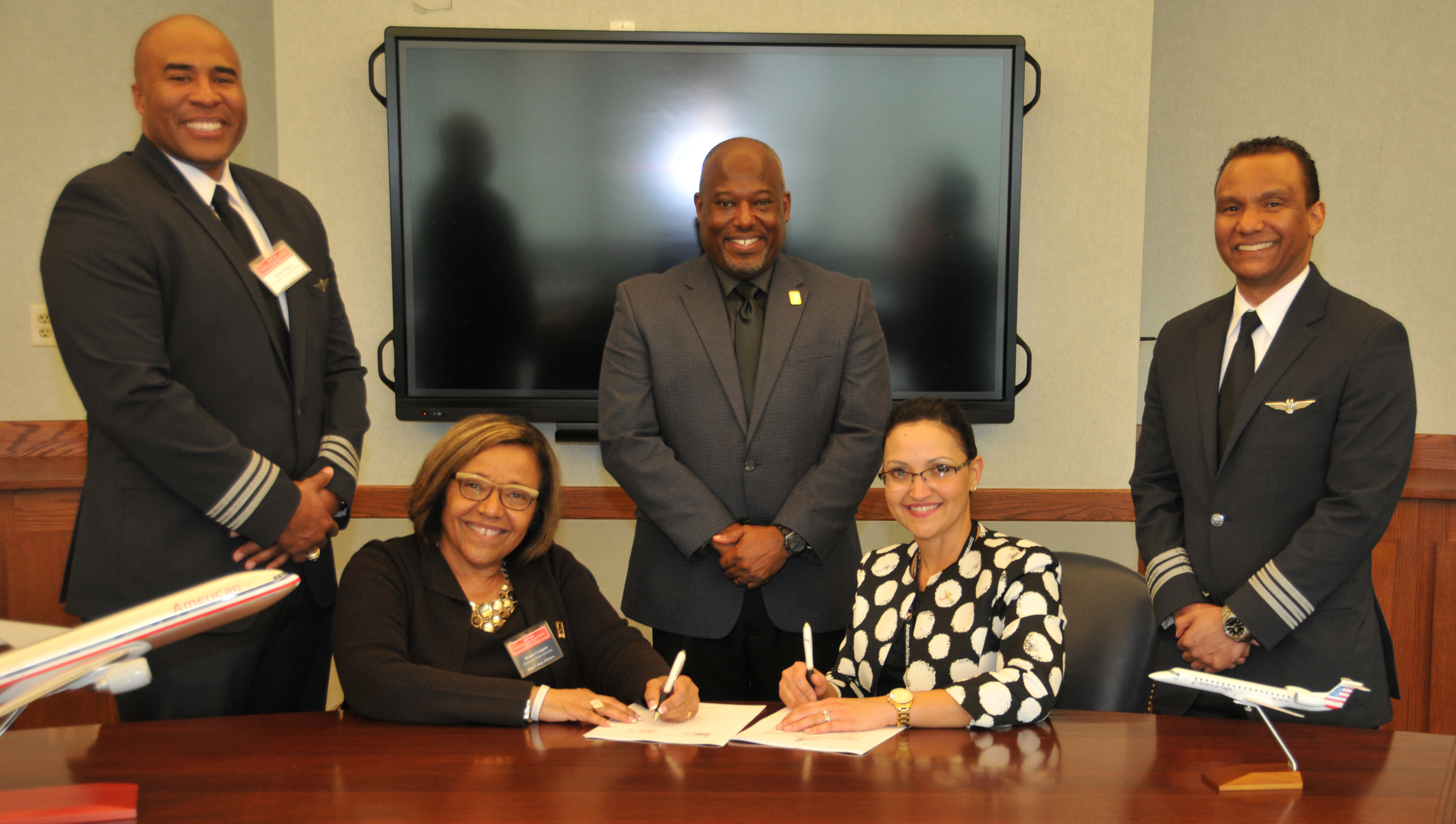 Business, On Campus
DSU Aviation and Piedmont Airlines Sign Agreement
Wednesday, March 22, 2017
Delaware State University and Piedmont Airlines have finalized a "Paid-Pilot Pipeline Program" agreement that will financially reward DSU Aviation Program students as they build up their flight hours while at the same time give the airline an inside recruiting track.
Under the agreement, the airline can recruit any DSU aviation students into its Piedmont Cadet Program who have at least 500 flying hours. If accepted into the program, the student will receive $1,000 from Piedmont for every additional 100 hours of flying time he or she achieves on the way to reaching the 1,000 hours required to earn an Airline Transport Pilot Rating.
DSU aviation students in the program who reach the minimum required 1,000 flying hours will be guaranteed a place in Piedmont's subsequent new hire class. Because Piedmont is a subsidiary wholly owned by American Airlines, DSU graduates who become Piedmont pilots can flow through to employment with American Airlines without being required to interview for the job.
Brian Schultz, a senior professional pilot aviation major, has become the first DSU aviation student to be accepted as a Piedmont Cadet. Lt. Col. (ret.) Michael Hales said he expects others to be accepted into the program before the end of the current semester.
"The diamond in this agreement is that students that are hired by Piedmont will become pilots with American Airlines without having to be interviewed again," Lt. Col. Hales said.