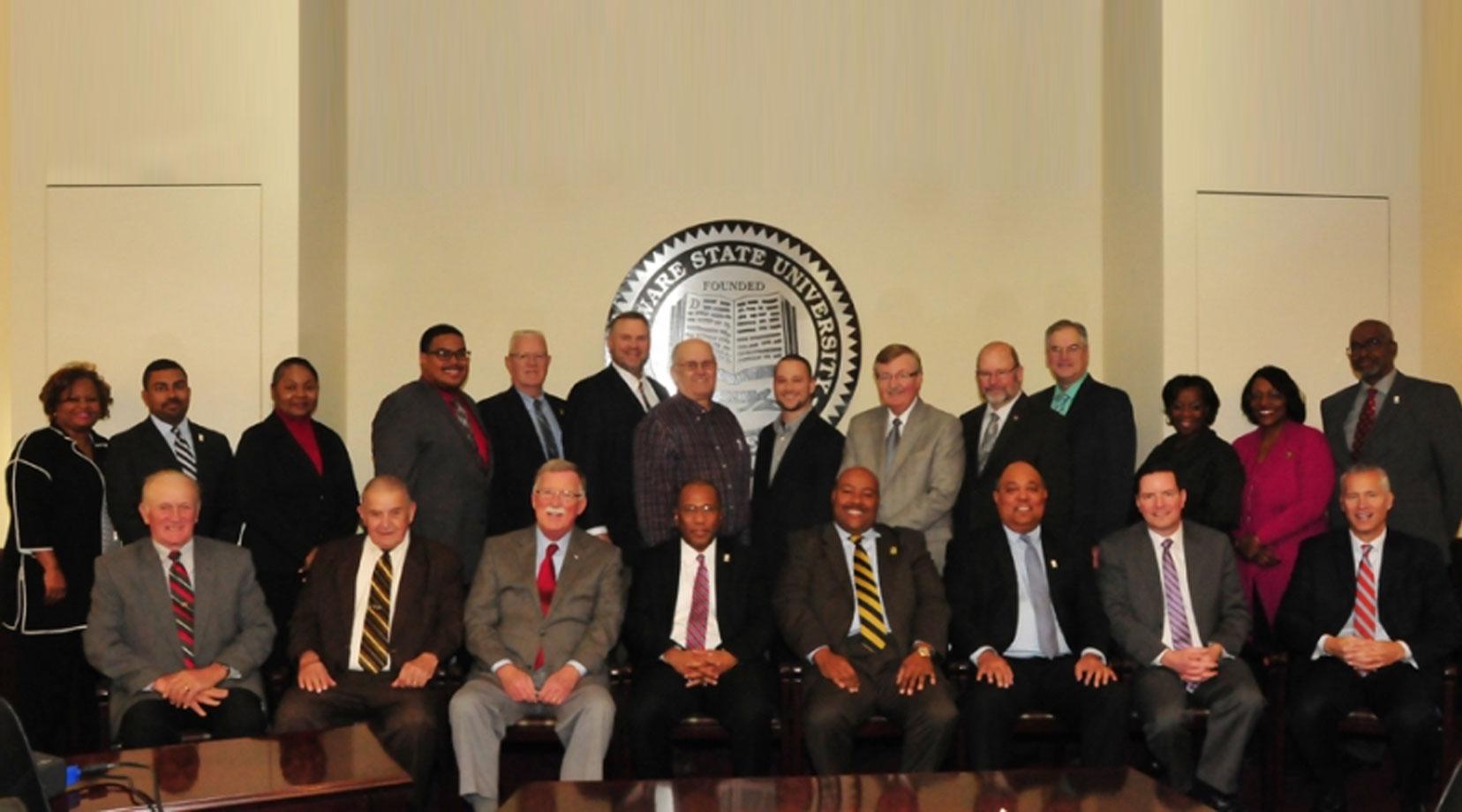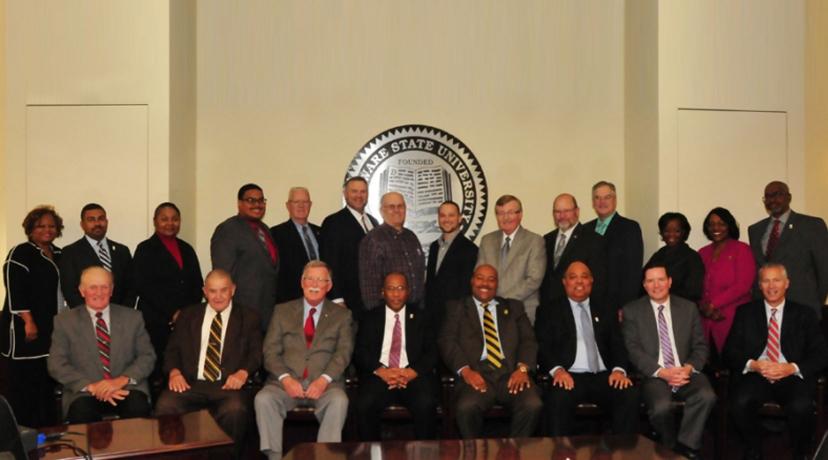 DSU Impact
Kent County State Legislators Meet With DSU Officials
Monday, January 16, 2017
DSU President Harry L. Williams hosted Kent County state legislators on campus Dec. 19 for a luncheon and information session.
Dr. Williams and other DSU officials updated the legislators on the University's legislative priorities that the institution will focus on during the upcoming General Assembly session that begins in January 2017.
The DSU president, who holds this meeting annually with the General Assembly's Kent County delegation, said this was the best-attended gathering of the legislator group since his presidential tenure began in 2010.
Dr. Williams noted that it was the first time that DSU's top ranking Board of Trustees members – Chairman David Turner and Vice Chairman Barry Granger – were in attendance.  "It gave them an opportunity to see the support we get from our Kent County legislators," the DSU President said.
Pictured in the above photo are:
(Seated, l-r) Rep. Dave Wilson, Sen Bruce Ennis, Sen. Brian Bushweller, DSU President Harry L. Williams DSU Board of Trustees David Turner (chairman) and Barry Granger (vice chairman),  Rep Trey Paradee, Rep Lyndon Yearick
(Standing, l-r) Dr. Teresa Hardee, David Sheppard, Dr. Saundra DeLauder, Victor Santos, Rep Harvey Kenton, Senator Colin Bonini, Rep Bobby Outten, Rep Jeff Spiegelman, Sen Gary Simpson, Sen Dave Lawson, Rep Charles Postles, Dr. Stacey Downing, Dr. Vita Pickrum, Dr. Dyremple Marsh.