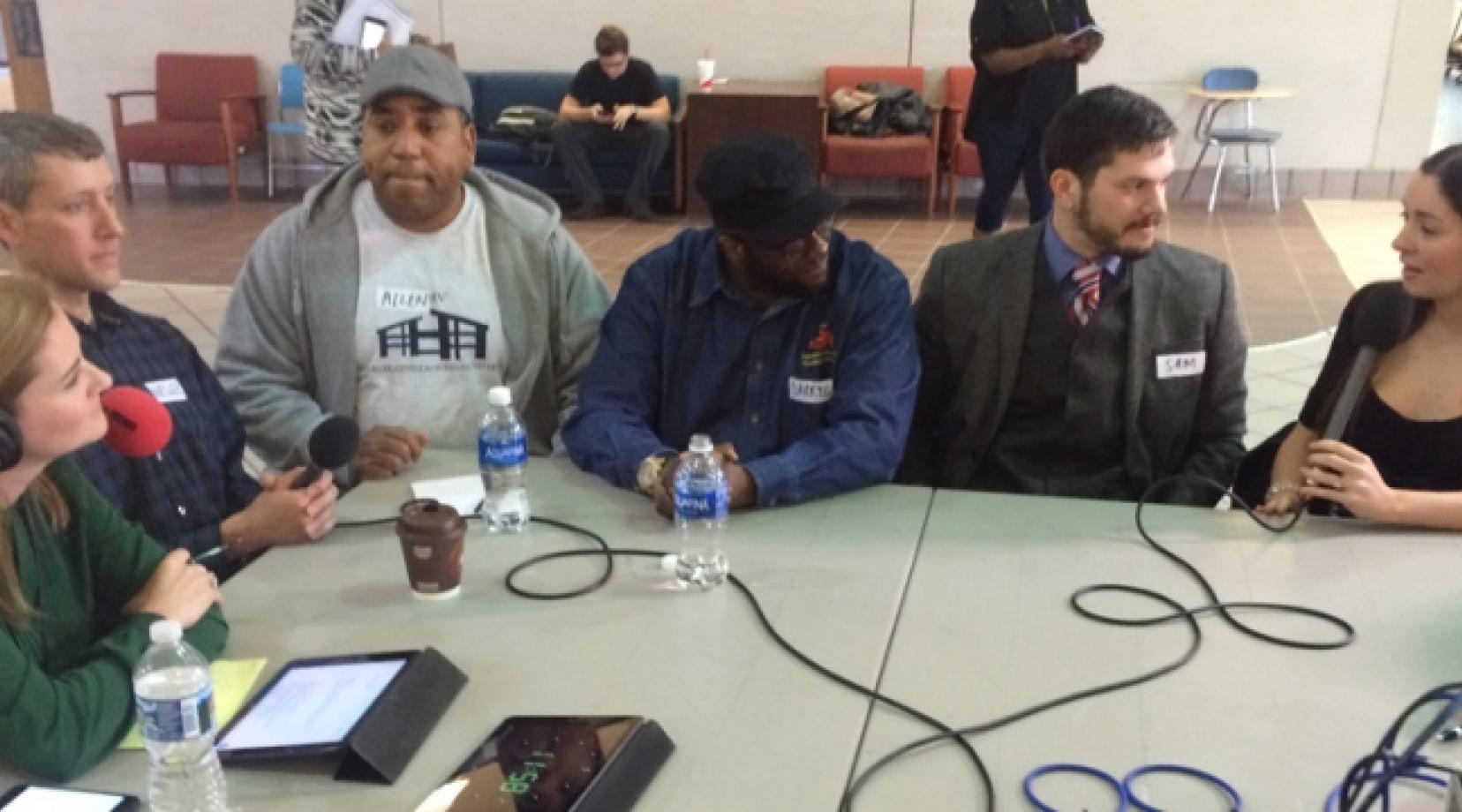 On Campus
BBC Broadcasts Live from DSU, Interviews Del. Veterans
Wednesday, January 18, 2017
The name of Delaware State University was aired several times all over the satellite radio world on Jan. 18, as the British Broadcasting Corporation, better known as the BBC, broadcasted from DSU a live one-hour segment of its show "BBC World Have Your Say" on the topic of veterans' issues.
Broadcasted live on Jan. 18 from the lobby of the Education and Humanities Building, the show's host Chloe Tilley sat at a table with 11 veterans – many of whom were Delaware residents – for a live discussion on their perspectives on what improvements the country needs to make in veterans services.
Many of the veterans expressed hope that the incoming Trump Administration will give more attention to veterans' issues. "Some of the veterans expressed that they felt let down by the current (Obama) administration," Ms. Tilley said.
The BBC made te Del State a broadcast stop after doing live segments earlier in the week in Lancaster, Pa., and Baltimore, Md.
On Jan. 20, Ms. Tilley and her BBC crew will be in Washington, D.C., to cover the inauguration of President-elect Donald Trump.
To hear the Jan. 18 show aired from DSU, visit http://www.bbc.co.uk/programmes/p04p2rnc.