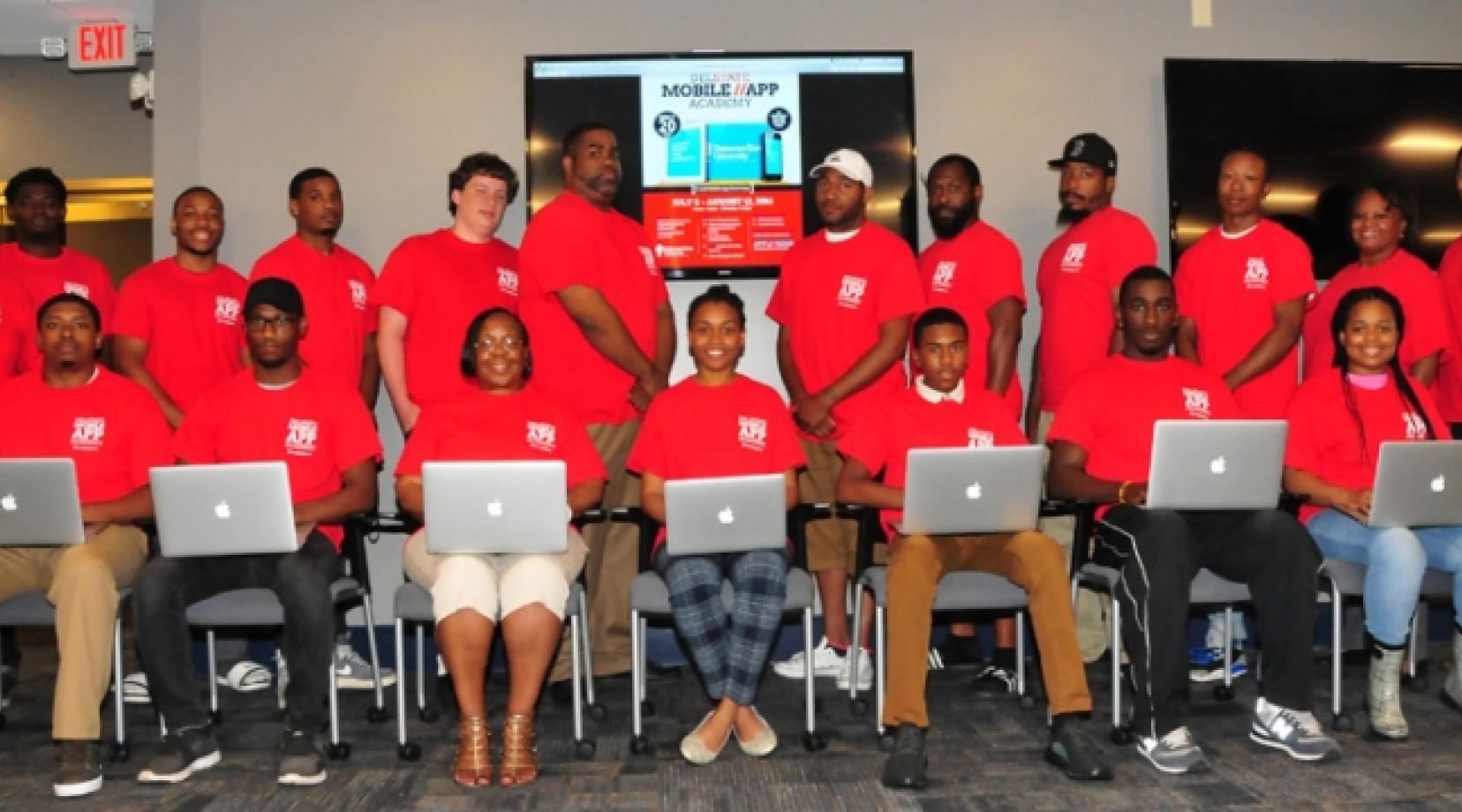 Archive
DSU Launches Mobile App Boot Camp Six-Week Course
Wednesday, July 6, 2016
Thanks to a generous grant of $200,000 from Barclays Bank, the Del State Mobile App Academy has been established and the first cohort of approximately 18 participants began on July 5. 
During the Mobile App Boot Camp, the participants, primarily DSU undergraduates, will become certified in Android mobile architecture and Java programming language, highly sought after skill sets in the regional job market. 
For images of the first weeks of the Boot Camp, click on the below link:
https://www.flickr.com/photos/48216028@N03/sets/72157670623861516/show
DSU President Harry L. Williams said this new training is yet another fruit that is yielded from the University's relationship with Barclays Bank.
"Barclays has been supportive of DSU by providing our College of Business students with internships, and now they have come forward to help DSU expand into this needed skill area," said Dr. Williams. "DSU is grateful and proud to have a committed partner in Barclays Bank, a financial institution that not only believes in the mission of DSU, but also helps us to fulfill it."
Upon completion of the six-week class, participants will meet the program's desired target, which its graduates who can pass the Oracle Java Level I Exam.   Hands-on classes will extend through Aug. 12. 
The seventh floor of the DSU Living and Learning Commons houses the newly renovated state-of-the-art Mobile App Laboratory.
The University plans to offer the course again within the next year.