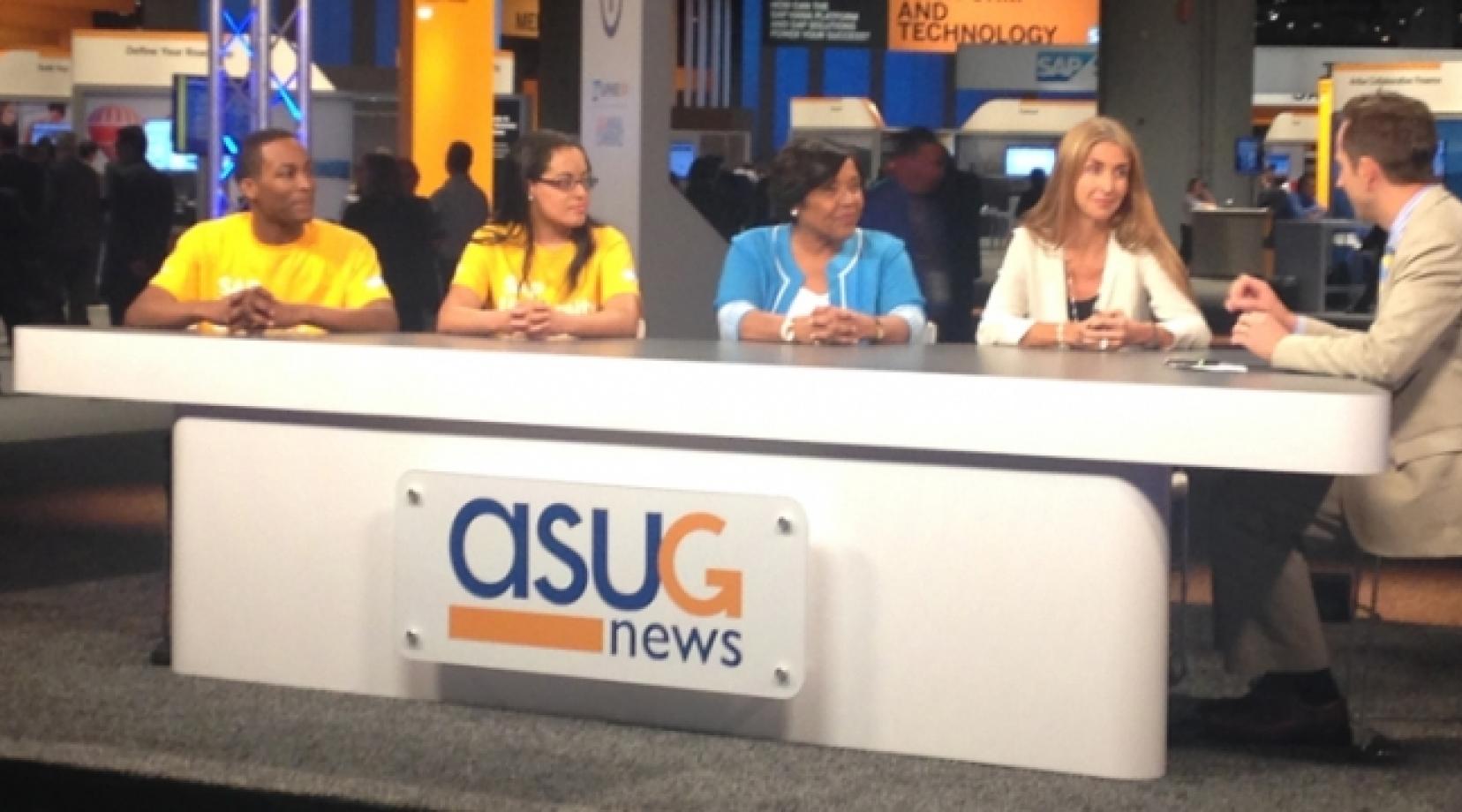 Archive
DSU and SAP SE Announce New Partnership
Friday, May 15, 2015
Delaware State University (DSU) announced today that it is working together with SAP SE, a market leader in enterprise application software, as well as the Americas' SAP Users' Group (ASUG) to become a Center of Excellence in critical enterprise technological advancements, to be shared with students from DSU and other Historically Black Colleges and Universities (HBCUs) around the country.
The "Project Propel Empowered by SAP" initiative spearheaded by DSU, ASUG and SAP (through the SAP® University Alliances program and Black Employee Network) is intended to enable HBCUs to empower their students with knowledge of the latest SAP technologies. The goal is to better prepare HBCU graduates with critical skills that are in demand among companies in the SAP ecosystem, enhancing their academic and career outcomes.
SAP enables more than 291,000 customers worldwide to work together more efficiently and use business insight more effectively. ASUG is the world's largest independent SAP user group, made up of more than 100,000 individuals in more than 17 industries across the SAP ecosystem, with a mission of providing ASUG members with the resources, tools and connections they need to maximize the return on their SAP investment.
"ASUG members are seeking graduates with skills in SAP S/4HANA and analytics solutions from SAP, as well as knowledge of the latest industry trends including the Internet of Things, the business network, Big Data and user experience," said Geoff Scott, CEO of ASUG. "We look forward to connecting our community to talented graduates of HBCUs skilled in these areas to enable our members to further drive innovation with their SAP investments."
"Delaware State University is honored to be partnering with SAP, one of the tech industry's biggest leaders," said DSU President Harry L. Williams. "We are excited to be the HBCU Center of Excellence for this initiative.  As a result of this partnership, Delaware State University will support faculty from HBCUs across the U.S., enabling students to gain hands on experience in SAP's latest technologies as part of their degree programs. This initiative is truly a monumental movement in ensuring the exposure of emerging technologies to students." 
"HBCUs represent a tremendous source of emerging talent that will help SAP, our customers and our partners to fuel innovation and succeed in a rapidly changing world," said Brian Reaves, senior vice president and global head of d.studio, Products & Innovation for SAP. "I am thrilled that SAP University Alliances and SAP's Black Employee Network are teaming with ASUG and DSU to drive strong engagement with HBCUs to enhance their students' academic and career outcomes."
The mission of SAP's Black Employee Network is to help foster a best-run culture that cultivates awareness and inclusion for SAP employees of African descent by prioritizing recruitment, bolstering retention, providing mentorship and empowering upward mobility.
The SAP University Alliances program is a global initiative that builds the next generation of talent for the digital enterprise and drives innovation from universities to the SAP ecosystem. At more than 2,000 member institutions in over 85 countries, SAP University Alliances works with faculty to develop highly qualified graduates with critical skills for the 21st-century workforce.