On Campus
Joyce Kasiama wins University's Speech Competition
Tuesday, May 30, 2023
The recently held 11th annual Delaware State University Speech Tournament posed the provocative question "Would Dr. Martin Luther King Jr. favor slavery reparations?"
The winner of that speech competition argued convincingly – at least where the tournament judges were concerned – that the late Nobel Peace Prize-winning civil rights icon would not have seen reparation as an adequate resolution to the centuries of slavery, discrimination and racism.
Joyce Kasiama, a rising sophomore Mass Communications major from Baltimore, Md., took the first-place prize of $600 with her persuasive argument that Dr. King would not have favored reparations.
Ms. Kasiama, who served as Miss Freshman in 2022-23 and has been elected as the Recording Secretary for the Campus Activities Board for the upcoming 2023-24 school year, noted in her winning speech that "reparations do not necessarily address the root cause of racial inequality and can perpetuate a victim mentality among African Americans."
Therefore, Ms. Kasiama asserted that Dr. King would have instead favored investments in programs that promote education, job training and other opportunities to uplift black communities.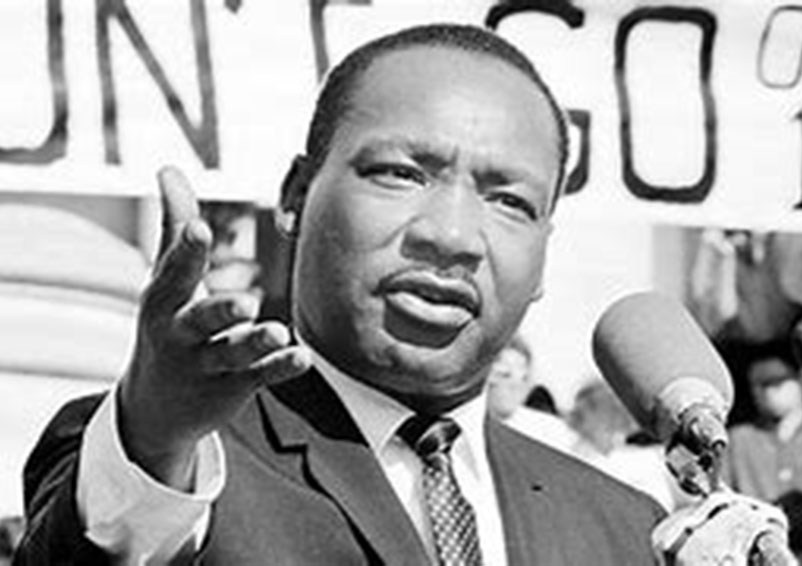 King would have wanted the government to tell the black communities "Let me fight for you." Not "Let me give you this payment." (To say) "Let me see you through," not "Here's a check for all the complaints." (To say) "Let me advocate: black lives be renewed," and not "Here's money for all the aftermath from trauma, pain, and enslavement."
Also recognized at the April 27 competition were:
Second-place winner Melanie Jimmerson, a sophomore Food and Nutrition Studies major, who won $300.
Third-place winner Jelani Bryant, a senior Environmental Science major, who won $150.
Honorable mention Maya Bythwood, a senior International Studies major, who won $50.
The Speech Tournament was co-sponsored by the University's Law Studies Program, the College of Humanities, Education and Social Sciences, and the Delaware Barristers Association.
All the tournament judges – Joshua Brooks, Alexis Turner Garris, Jordan Perry, and Vernon Vassallo, all Esqs. – were provided by the Delaware Barristers Association.
The Speech Tournament was coordinated by Dr. Sam Hoff, George Washington Distinguished Professor Emeritus of History and Political Science at Delaware State University.