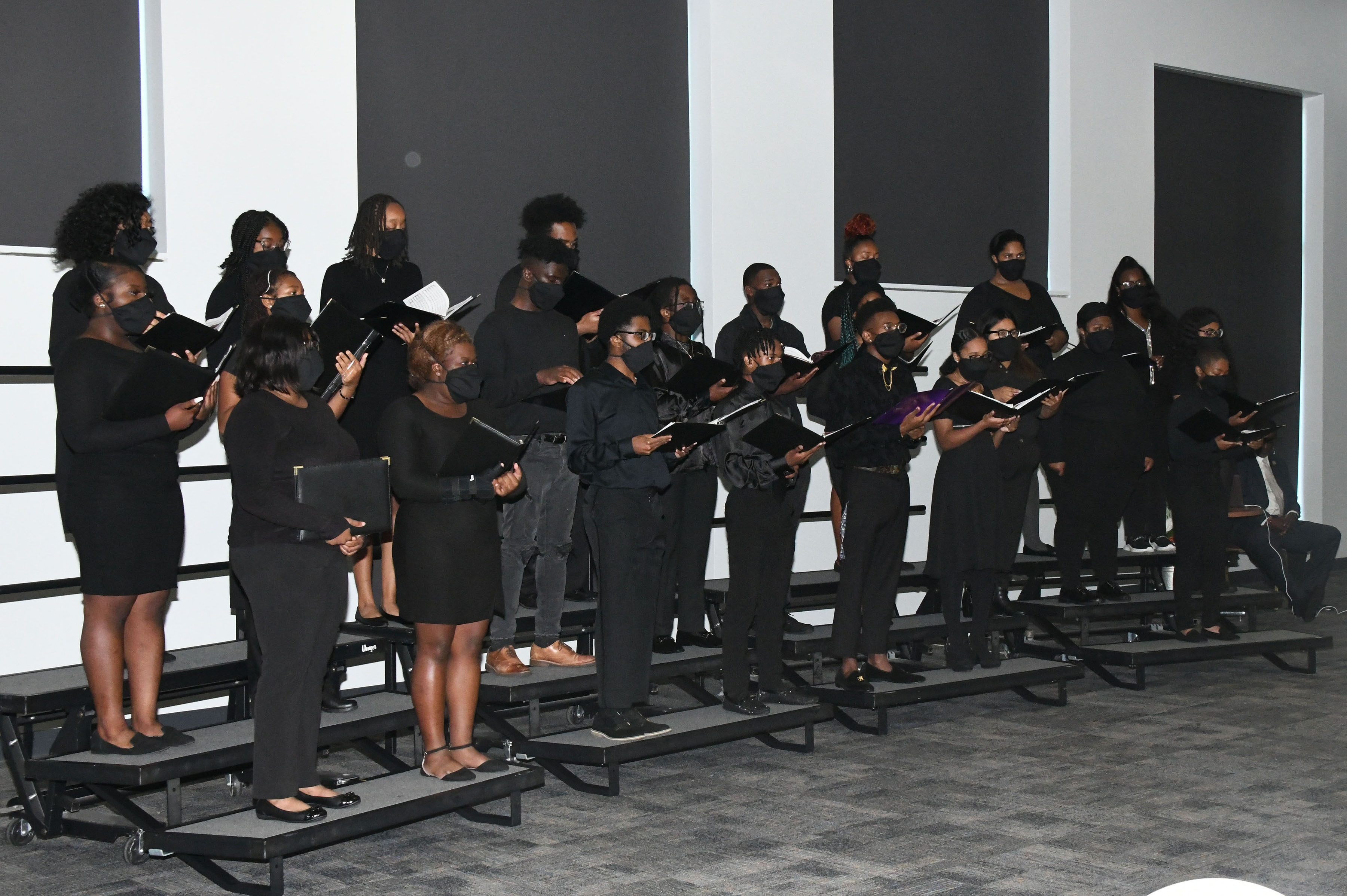 On Campus
11th annual University Prayer Breakfast – Photos
Friday, September 24, 2021
After having to settle for a virtual program during the COVID-19 year of 2020, the 11th annual University Prayer Breakfast resumed as an in-person gathering on Sept. 24 as more than 200 attendees partook of the breakfast and spiritual foods at the event.
To see images from the Prayer Breakfast, click on the below link:
https://www.flickr.com/photos/48216028@N03/albums/72157719916116994/show
University President Tony Allen welcomed the gathering and shared the most recent blessings at Del State over the last year – including its success in continuing its in-person operations over last school year amid COVID-19, tremendous financial donations, and the acquisition of Wesley College.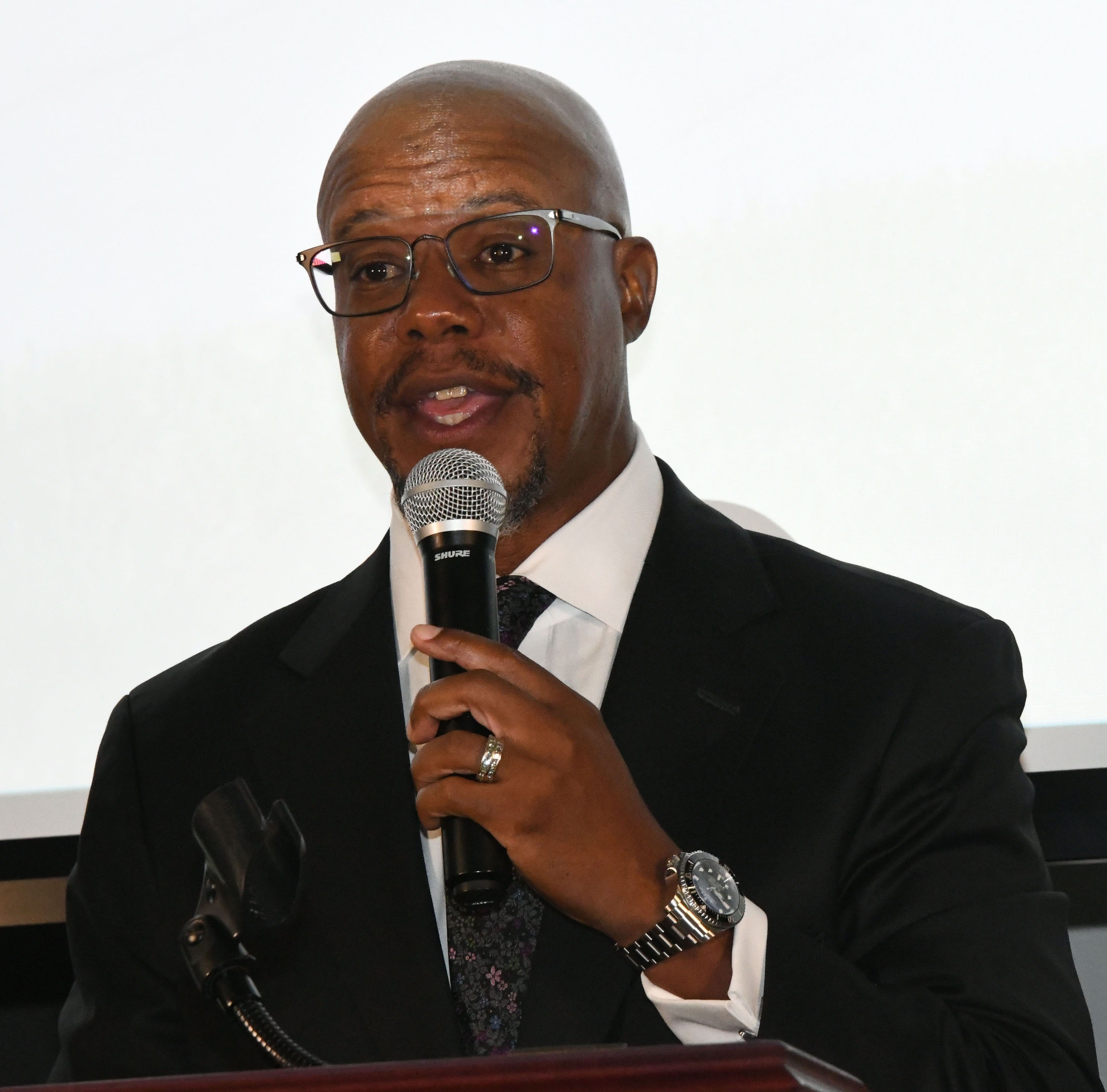 "Delaware State University is not just in a moment. We are in a movement, but on one rock, one foundation, one people, and one all loving, all knowing God," Dr. Allen said. "We cannot be weary in well doing, for in due season we will reap if we faint not."
The keynote speaker was Dr. William H. Curtis, Senior Pastor of Mount Ararat Baptist Church in Pittsburg, Pa., who in his message used the story of the Saul and his blinding experience on the Damascus Road that turned his life "upside down" so that God could "right side up" and convert him to become the Apostle Paul.
Dr. Curtis said Apostle Paul's conversion story was analogous to the trials and tribulations in people's lives in the areas of health, finances, work, relationships, and others. He noted that Paul's blindness did not last forever, and that in lives of today's people trouble does not last always. He said in many cases God lets life turn seemingly upside down, so that He can turned it right side up.
"If we trust that the Lord is always working everything together for our good, that he loves us with an unfailing love, then we have to trust that he is right siding our lives and using these seemingly upside down realities to accomplish it," Dr. Curtis told the gathering. "So don't let blindness stop you from seeing… now you are seeing differently, not with your eyes, but it is with your faith.
Dr. Curtis added that while people are going through upside down circumstances, patience should be exercise while one's script is being rewritten and one's role is being redefined.
"God is using the time to define not who you really are, but who He wants you to be," the keynote speaker said.
During the Prayer Breakfast, the University presented its annual Faith Partner Awards to Dr. Neil G. Hockstein and Dr. Joan F. Coker, both of ENT and Allergy of Delaware at Christiana Hospital in New Castle County, Del.
The University recognized Dr. Hockstein and Dr. Coker for their instrumental roles in Del State's success in managing COVID testing on campus over the last sixteen months, which included helping the institution raise over $1 million in funding that made the testing possible. Their invaluable guidance during the pandemic was a major factor in Delaware State University's emergence as a leader among HBCUs in COVID testing and management.
The University's Concert Choir, under the direction Dr. Derrick Thompson, also blessed the gathering their performance of several music selections. Tiffany Boddy, a senior psychology major, sang the University's Alma Mater at the event's end.
The Prayer Breakfast emcee was Rev. Ken Anderson, Senior Pastor of Dale and Lee Haven U.M. Churches in Middletown and Townsend, Del., and also the husband of Del State Board of Trustees Chair Dr. Devona Williams.