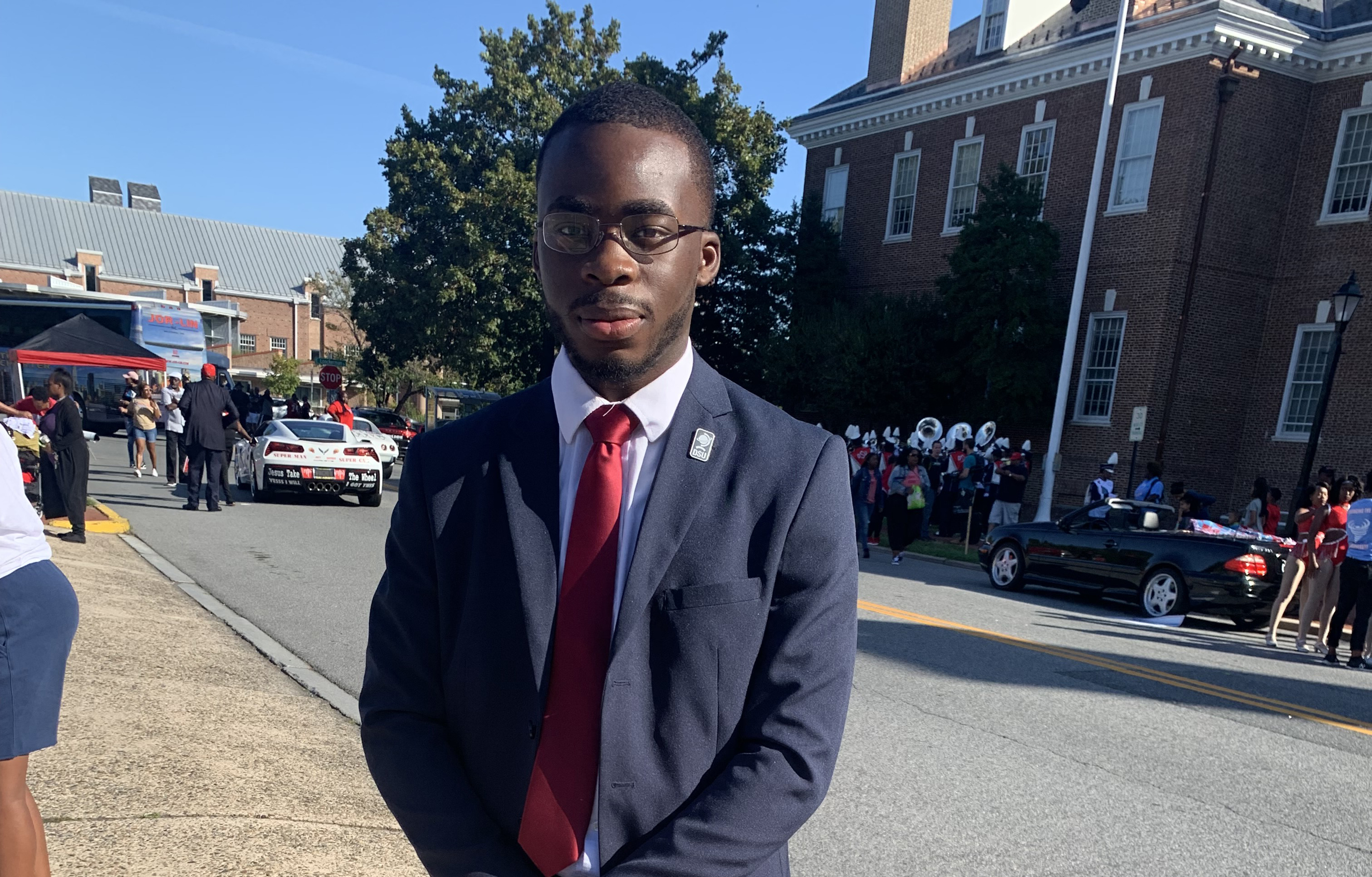 On Campus
Usman Tijani to represent University on HBCU Day celebration
Wednesday, May 20, 2020
Usman Tijani, a recent graduated senior from Delaware State University, will represent his alma mater along with other graduates from the community of Historically Black Colleges and Universities on The Undefeated's "HBCU Day."
The online celebration will take place at 1 p.m. Saturday, May 23 on http://www.TheUndefeated.com
Mr. Tijani, a resident of Willingboro, N.J. who graduated on May 16 with a Bachelor of Science in Management/Marketing, will be among 22 HBCU valedictorians and ambassadors to deliver inspiration messages during the event.
There will also be messages from other prominent African Americans – including former President Barack Obama, actor Anthony Anderson of the primetime series "Black-ish," singer/songwriter Toni Braxton, former Democratic presidential candidate Sen. Kamala Harris, ESPN "First Take" commentator Stephen A. Smith, NFL Hall of Fame wide receiver Jerry Rice, and many others.
"My message is how we beat the odds and the unforeseen circumstances," Mr. Tijani said. "We have shown a remarkable ability to adapt through this pandemic."
The Undefeated is ESPN's multiplatform content initiative that explores the intersection between sports, race and culture. It is one of the leading media platforms providing insightful reporting and storytelling focused on Historically Black Colleges and Universities. Stories about HBCUs are one of the featured content on The Undefeated website.
In addition, the ESPN sports, race and culture platform offers a Rhoden Fellowship (https://espnpressroom.com/us/press-releases/2019/08/espns-the-undefeated-names-the-third-class-of-six-rhoden-fellows/), a one-year journalism internship program that identifies and trains aspiring African American journalists from HBCUs. During the academic year, the Fellows serve as correspondents covering sports and news at their respective campuses for The Undefeated's HBCU segments.