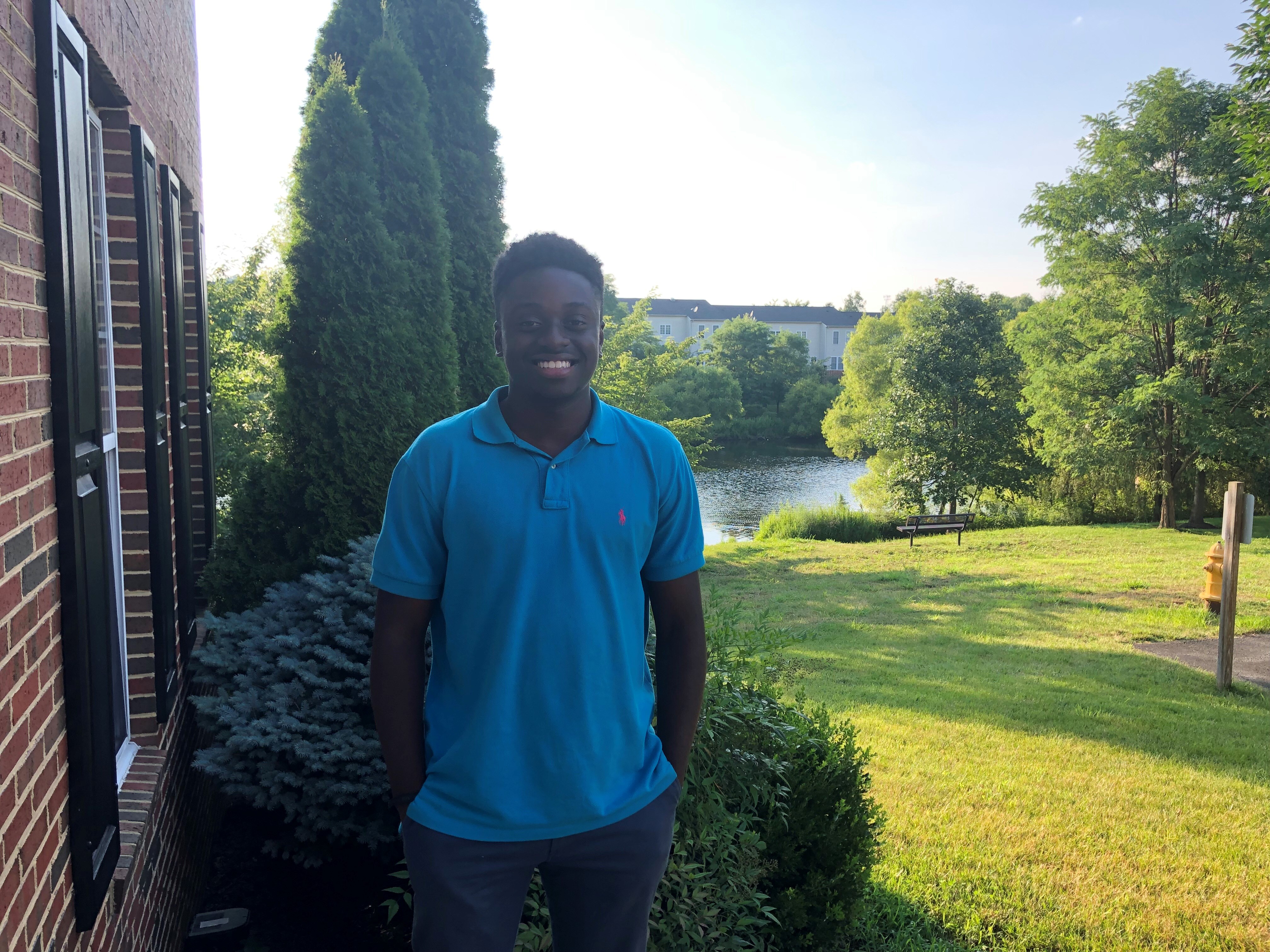 Business, On Campus
COB Student Selected for Facebook HBCU Summit
Monday, July 15, 2019
Gregory F. Moore, a high performing undergraduate student in the College of Business, has been selected by Facebook to be a part of its HBCU Business Student Summit on August 1-4 in Austin, Texas.
Mr. Moore, a junior management major focusing on the concentration of Management Information Systems, is a 3.94 GPA student from Gainsville, Va. He is also a student-athlete on the University's track and field team, competing in the 800-meter and more competitions as well as cross-country races.
Mr. Moore is among a group of 25 students selected from a pool of applicants from Historically Black Colleges and Universities across the country.
According to Facebook:
"Gregory has been selected among a talented and competitive applicant pool comprised of students from over 30 HBCUs. We were impressed with his involvement in INROADS, leadership on campus, accomplishments as a student-athlete, and high academic achievement. He will have the opportunity to build community with other HBCU students, learn about the Facebook experience and how best to prepare for internship and employment opportunities, as well as receive specialized coaching, resume, and interview preparation. We're especially excited to extend the opportunity for him to connect with our network of HBCU alumni employees at Facebook."
Mr. Moore, who is also a member of the College of Business Student Advisory Council, said he is excited about the summit.
"I believe I will gain a lot of network value," he said. "I hope to gain guidance toward my future, as well as some great professional experience and development."
Mr. Moore said he is still surveying the possible career directions that will be available to him and is keeping an open mind about the opportunities that could be before him in both government and private sectors.