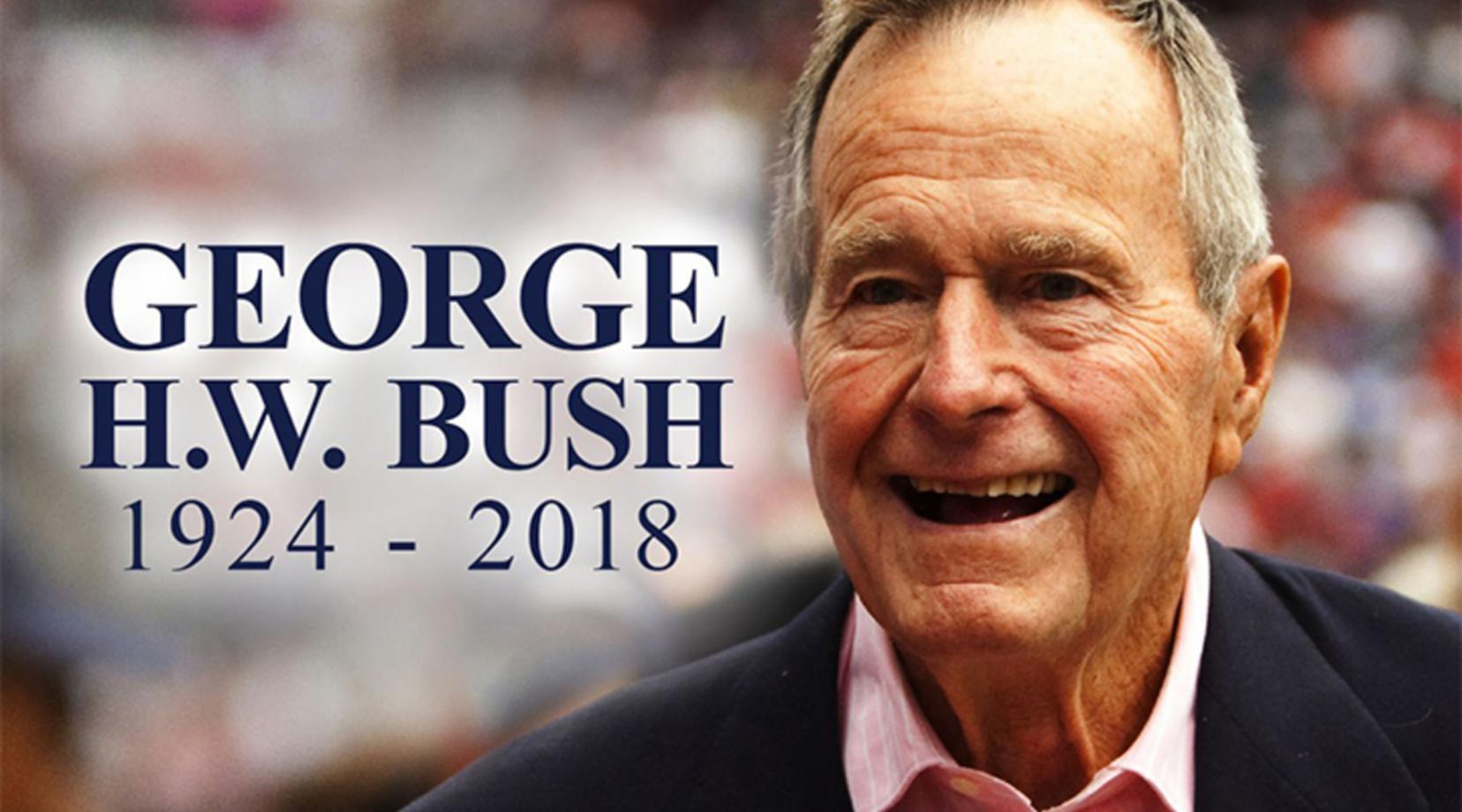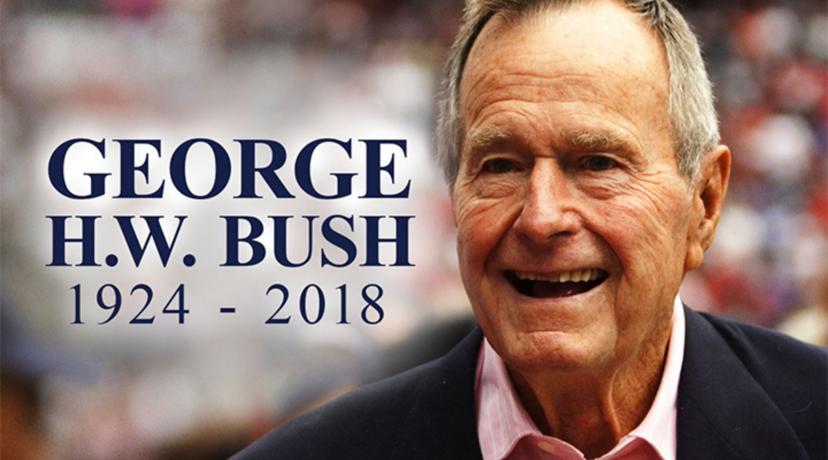 On Campus
Dr. Mishoe's thoughts on President George H.W. Bush
Wednesday, December 5, 2018
On same day as the Washington D.C. funeral for late President George H.W. Bush, University President Wilma Mishoe shared the following thoughts with the campus community concerning his life:
To the University community,
Today, as a University and a nation, we are called upon to remember and pay our respects to former President George H. W. Bush, who recently passed away, and whose funeral will be held in Washington, D.C., today.
As most of our students, and possibly some of our faculty and staff, will have no direct memories of President Bush in office, I offer the following thoughts for your consideration:
George H. W. Bush belonged to a multi-generational family committed to public service; his father Prescott Bush provided steady leadership as an elected U.S. Senator for many years; his son George W. Bush rose from Governor of Texas to the Presidency;  and another son Jeb Bush served as Governor of Florida. His granddaughters have continued the tradition of service.
President Bush himself had a long, distinguished career as Director of the Central Intelligence Agency, U.S. Ambassador to China, and Vice President before his election as the nation's Chief Executive in 1988. He was a legitimate war hero in the tradition of John F. Kennedy and Dwight D. Eisenhower. Enlisting in the U.S. Navy immediately after Pearl Harbor, Lieutenant Bush became one of the youngest American fighter pilots in World War II, who survived being shot down over the Pacific Ocean.
As President, he is best remembered for assembling an unprecedented coalition of over 50 countries to liberate Kuwait from Iraqi invasion, and for his continued, principled insistence on a "kinder, gentler America." It is not necessary to have agreed with President Bush on all of his policy positions to recognize his character and worth as a leader.
Presidents also serve us by being examples after they leave office. In this vein, I think of Jimmy Carter building hundreds of houses for Habitat for Humanity and Ronald Reagan facing Alzheimer's Disease with both courage and dignity. George H. W. Bush left us a legacy of continuing to live life to the fullest for as long as possible. While he remained involved in civic concerns, I will personally most fondly remember him for going skydiving at age 90, a birthday tradition he first celebrated at age 75. We can all profit by that lesson.
My personal faith assures me that President Bush is already beyond the infirmities of age and reunited with his beloved wife Barbara. I extend my own condolences to his family, and request that each of you find a moment today to reflect or pray, depending on your own beliefs, about the passing of one our country's most respected leaders.
Dr. Wilma Mishoe, President
Delaware State University