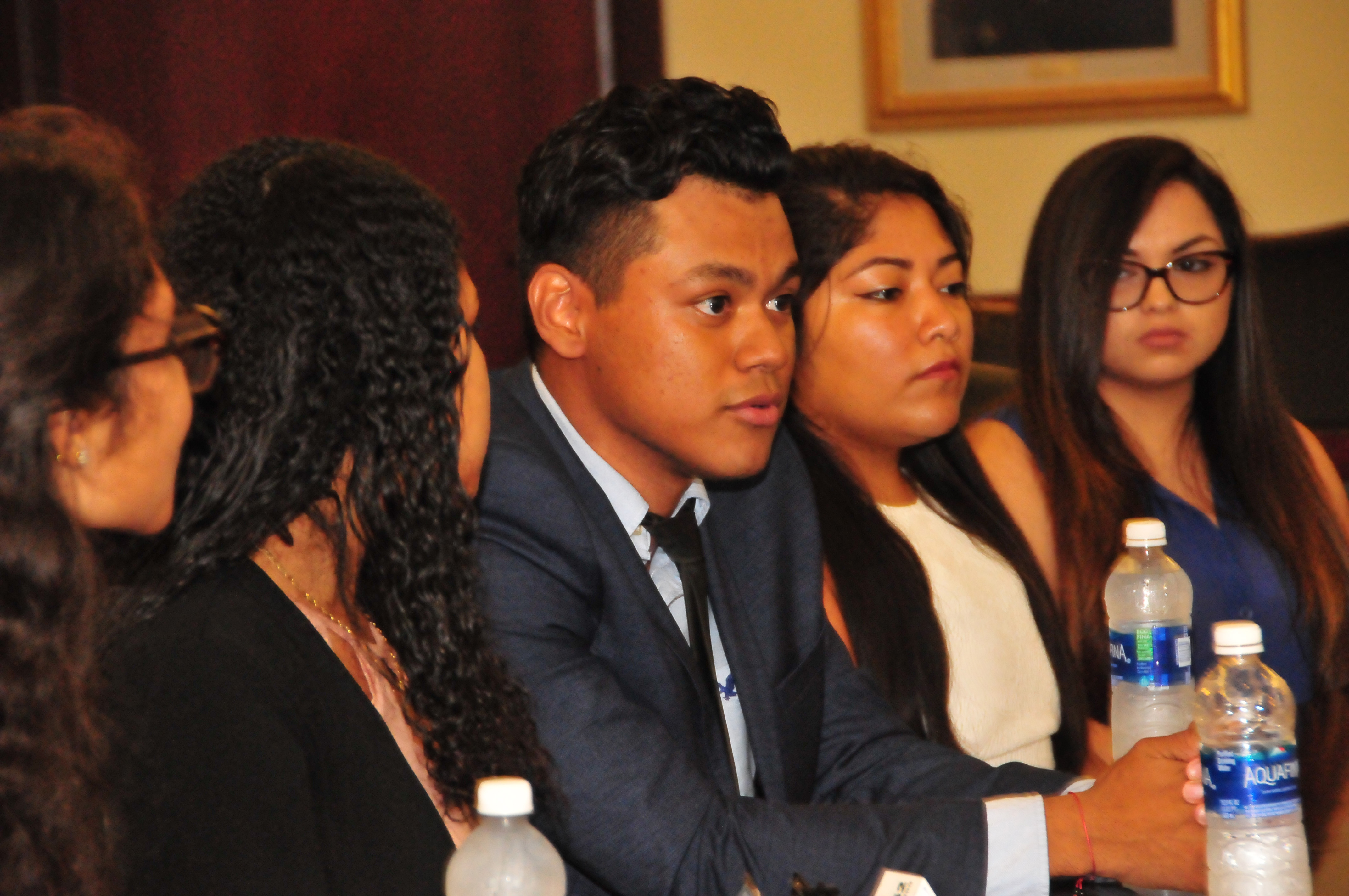 Student Success, On Campus, Dreamers
Provost's statement on DACA and DSU's Dreamers
Wednesday, September 6, 2017
"Every day in school, kindergarten through the 12th grade, we put our hands on our hearts and pledge Allegiance to America. We want that same allegiance now." 
Kevin Gutierrez Hernandez
Sophomore, Mass Communications 
A Statement on President Trump's Intention to end DACA
Yesterday, United States Attorney General Jeff Sessions announced President Trump's intention to end the Deferred Action for Childhood Arrivals (DACA). Commonly known as "the Dream Act," the program was established by President Obama in 2012 to prevent the deportation of children, college students and other able-bodied young adults who have, in effect, only known America as their home. Most of these young people have been in America since they were toddlers, went to American public high schools, speak English as their primary language and – as we have learned up close and personal at our University – are some of the best and brightest our nation has to offer. 
While Congress may still act to revive the program, it was clear that the Trump administration has taken a narrow, limited, and unfair view of this important initiative.   
As Attorney General Sessions was announcing the President's decision, President Williams, our General Counsel David Sheppard and I were hosting a meeting with nine of our Dreamers, Delaware's Senior Senator Tom Carper, and Don Graham, philanthropist and primary supporter of the TheDream.US. Senator Carper was clear in his support for these students and for the DACA program and repeatedly noted that it was in America's "naked self-interest" to be in favor of an effort to support those who believe in the value of work, want more for themselves and their families, and know that despite the obstacles in front of them, the American Dream is theirs, too. Even as Senator Carper was passed a note by one of his staffers confirming the President's decision, he was resolute in his commitment to the Dreamers and to this University for not just taking the Dreamers two years ago, but welcoming them with open arms as part of our inherent responsibility to create equitable access to educational opportunities for all (see http://www.delawareonline.com/story/news/politics/2017/09/05/delaware-st…).  
Those ideas should resonate with all of us. When we were founded in 1891, the circumstances surrounding the education of African Americans was not substantively different than what our Dreamers face today, particularly as it relates to the question of citizenship. In one instance, as a result of the 1787 compromise of the United States Constitutional Convention, African Americans were deemed three-fifths of man simply to ensure that the appropriation of representatives serving in Congress from Southern states was higher than those in the North. This compromise was almost exclusively a matter of legislative representation and taxing and bore no bearing on the centuries of free labor from black slaves enjoyed by white landholders. In that compromise, there was no elimination of slavery or end to indentured servitude until our nation engaged in a civil war on the issue and its subtext for land, money and ideology.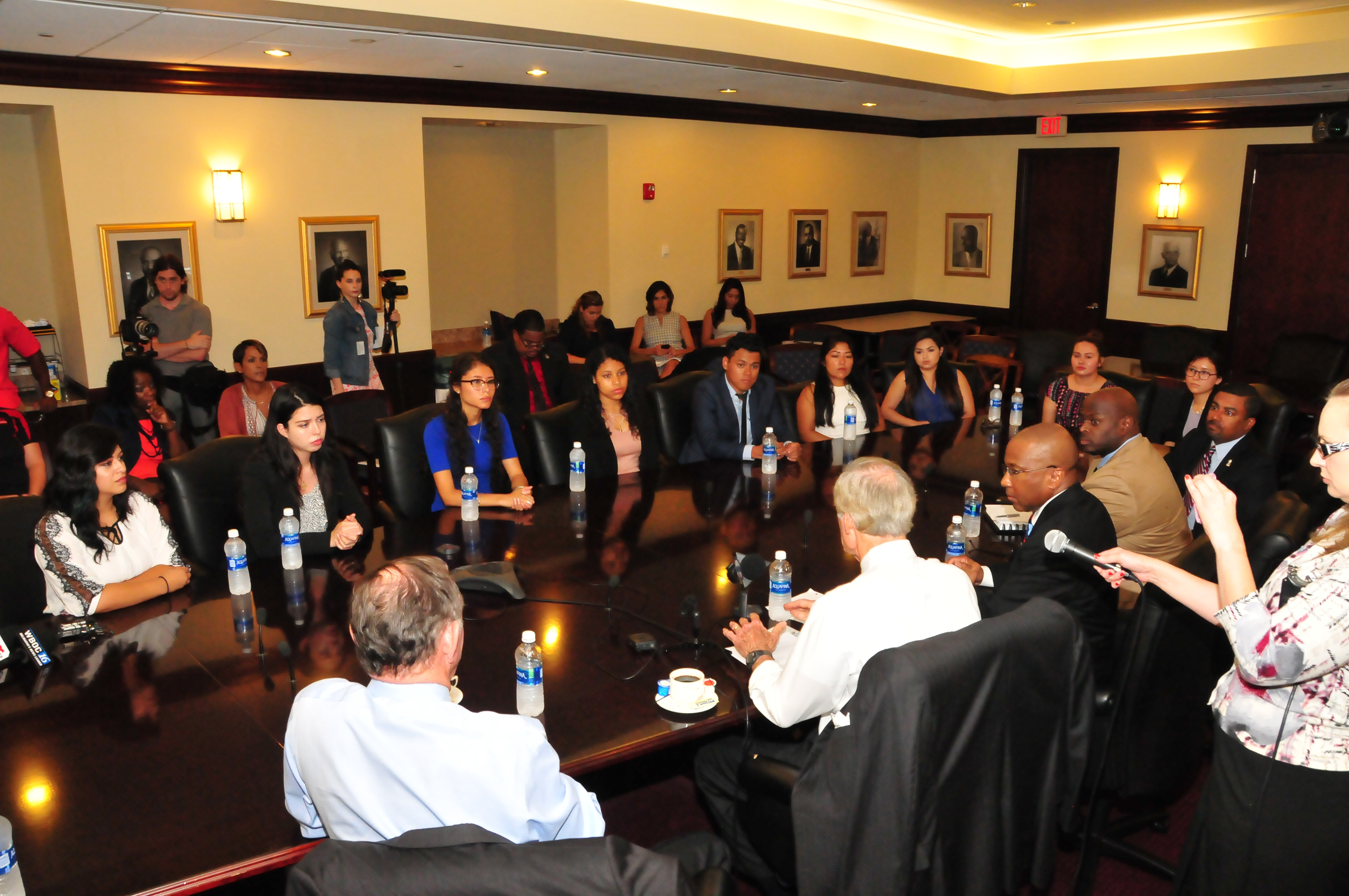 In the other instance, Dreamers and their families – largely of Hispanic origin – are counted on to do jobs other Americans simply won't do. By their own sweat and blood, they have created profitable shadow economies for many American industries, the profits of which they will never see. They contribute faithfully to the real American economy by their own purchasing power, but can find very few American institutions of higher learning that will offer them affordable, state-sponsored education, even though they grew up in nearby American cities and rural communities. This is particularly problematic in the American South, where there is virtually no way for a capable Dreamer to receive financial aid and public scholarship to a publicly funded American university.   
In 2015, when then-Gov. Jack Markell and Don Graham knocked on our door to help these students, our legacy as one of the oldest and most diverse Historically Black Colleges and Universities (HBCUs) in the country and our vision for student success – regardless of where you come from, what you look like or who you love – demanded that we step up. That is exactly what President Williams did, enabling DSU to become the first and still the only HBCU or Delaware university to participate in this special program. On your behalf, he made history.
The results speak for themselves. With full private support for tuition and room and board from TheDream.Us, our first cohort of Dreamers, 34 in total, earned a 3.7 GPA, took no less than 15 credit hours per semester and returned to our University for their sophomore year. With the newest class of 46 students this year, there are a total of 75 who are now full-fledged Hornets, and from them we are expecting even more. More importantly, they are expecting more of themselves. (Hear President Williams' perspective on this extraordinary program by listening to his recent interview with HBCU Digest on the topic at https://www.hbcudigest.com/delaware-state-president-harry-williams-discu… ).
In yesterday's discussion, there were several quotes from our Dreamers that said it all. One in particular stuck in my mind: "Every day in school, kindergarten through the 12th grade, we put our hands on our hearts and pledge Allegiance to America. We want that same allegiance now."  
For these reasons, and many more, it is important that you know that Delaware State University – your University – will never turn our back on these students. They might be a different hue than those who walked through these doors 126 years ago, and might have a traditionally unfamiliar last name, but they are the disenfranchised and underserved for whom we have always had a special expertise. And like all our students, we will serve them well and ensure that they are "capable and productive leaders who contribute to the sustainability and economic development of the global community." In their names and yours, DSU will not back down from the challenge of supporting, protecting, and educating these exceptional students.
On the morning of Friday, Sept. 8, Mr. Graham will again meet with the entire group of DSU Dreamers. (For more on Don Graham and TheDream.US, click here http://www.thedream.us/about-us/founders/don-graham/). President Williams and I are asking as many Hornets as possible – staff, students and faculty alike – to take the time out of their day to show up in solidarity with our Dreamers. Mr. Graham already knows that our University is a family committed to the success of everyone. Soon, our entire country will know our resolve as well.
We look forward to seeing you there.
Dr. Tony Allen
Provost and Executive Vice President
of Academic Affairs
Delaware State University