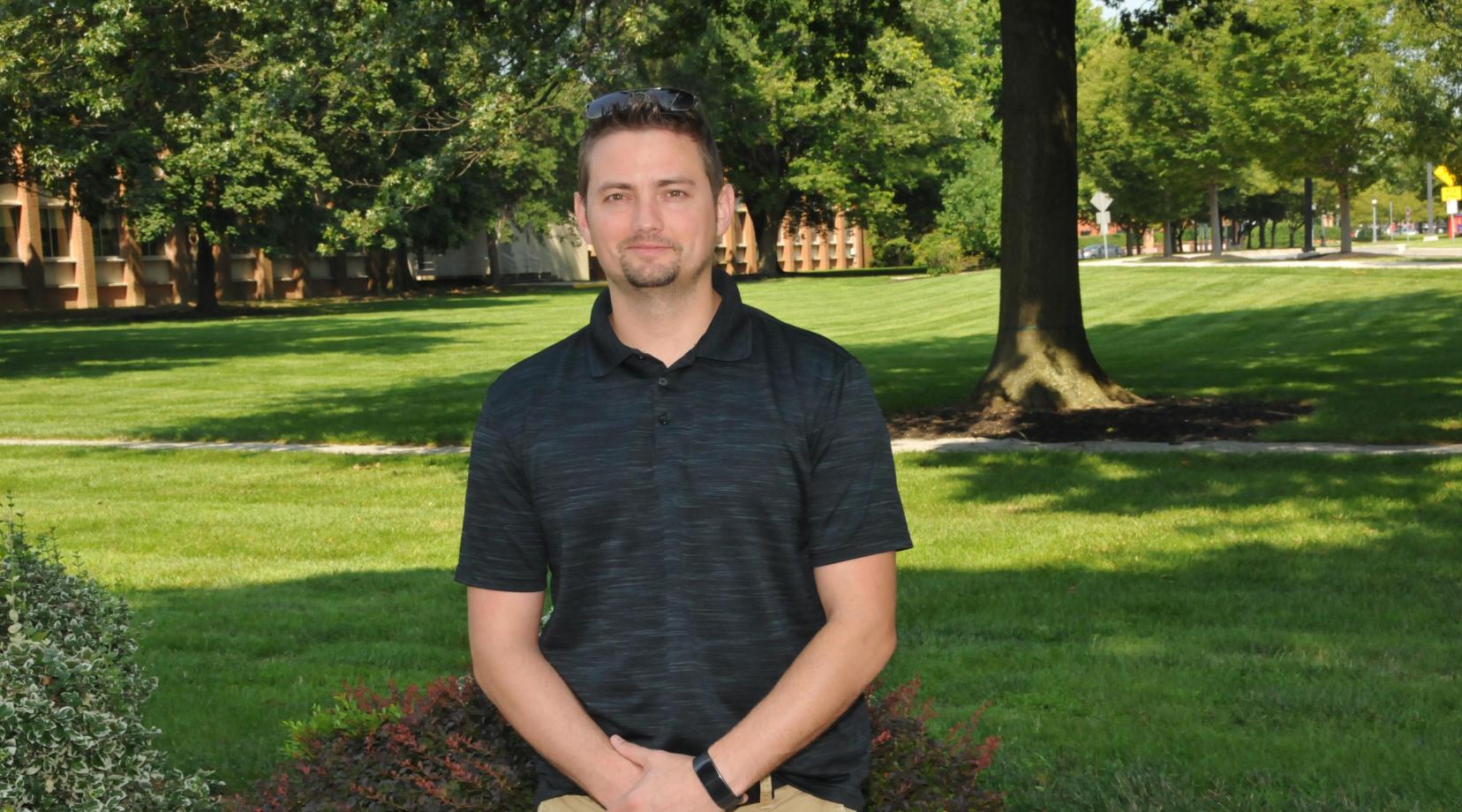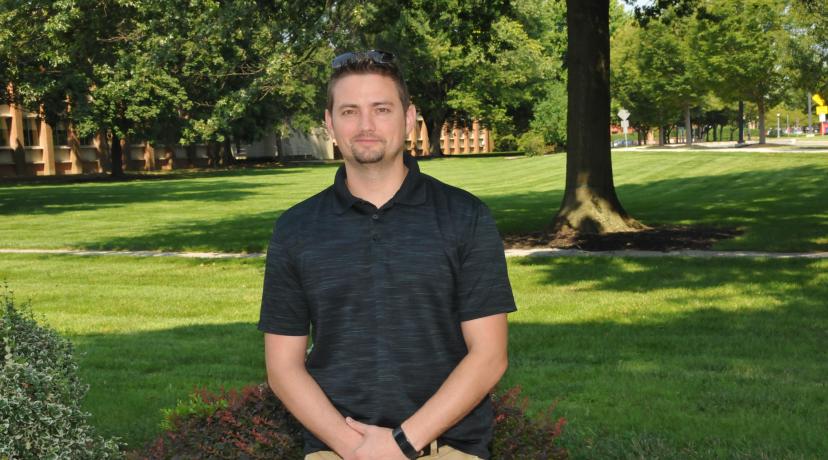 Mathematics, Natural Sciences and Technology, On Campus
Computer Science Senior Awarded Google Scholarship
Monday, August 21, 2017
Robert Morris recently learned that he is among eight college students nationwide to receive a coveted $10,000 Google Scholarship that will help him get through his senior year at DSU.
It is help that he truly needed to complete his degree program.
The Google Scholarship is for military veterans who are pursuing a computer science degree. Mr. Morris honorably served in the U.S. Army from 2003-2007, including time spent in a fuel tank unit hauling gasoline across the dangerous roads of that war-torn country from 2004-2005.
Upon his return to the United States and the completion of his U.S. Army enlistment, he had to deal with the Iraqi War-related post-traumatic stress issues.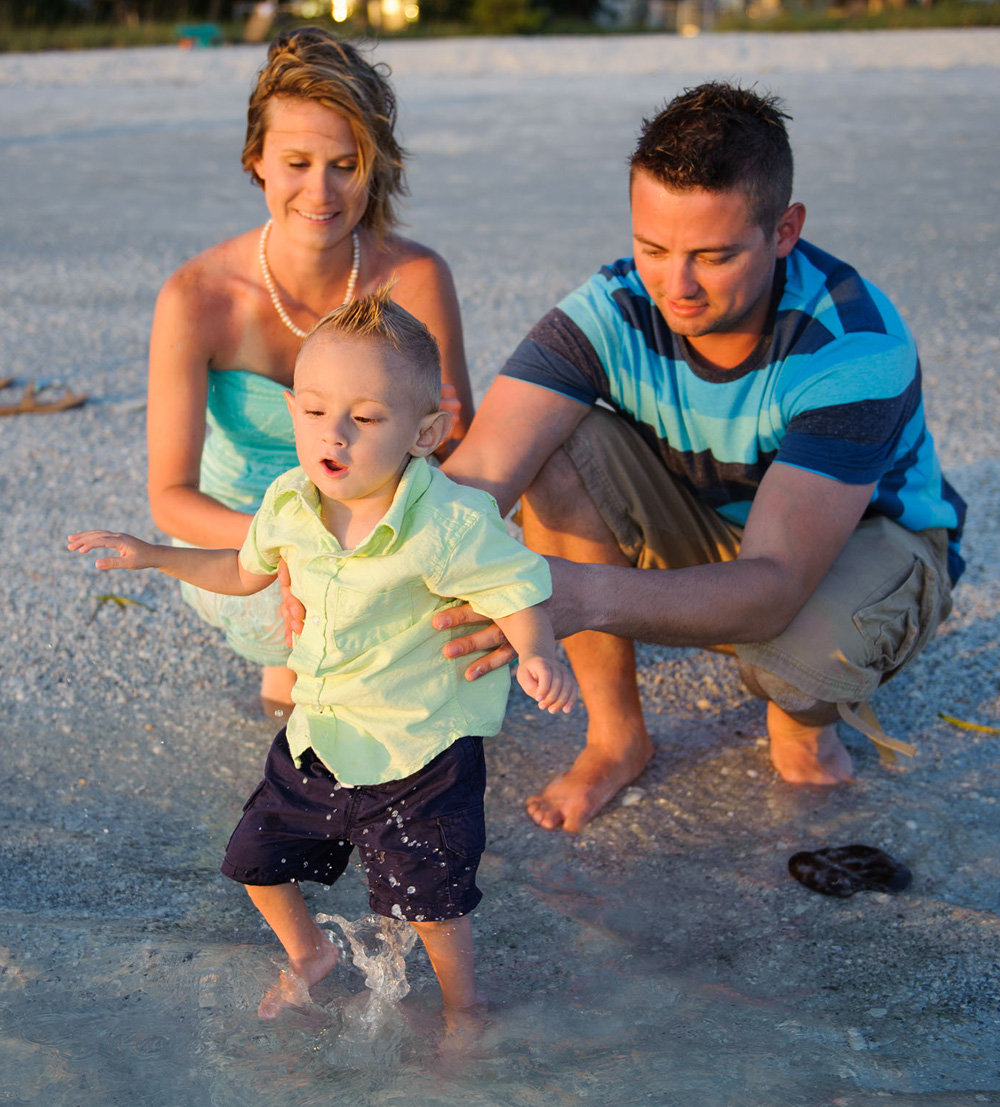 While living in Florida, he met his future wife Amy, who he says helped him greatly with his PTSD challenges. The couple later had to go through the adversity of their first two infants not surviving their births; they later had a son, Roman, now age four.
Their son was born premature, resulting in problems that eventually led to kidney failure. Roman currently has to go through dialysis.
After Mr. Morris and his wife Amy became a couple in Florida, he held off his higher education aspiration so he could work while she went to school to earn a degree in nursing. Since the couple moved to Delaware to be near her Cheswold-area parents, Amy has reciprocated by working while Mr. Morris works earns a computer and information science degree at DSU.
Because Amy is preparing to help her son by donating one of her kidneys, she will have to take time off from working. That potentially created a dilemma for Mr. Morris' senior year.
 "Because I only had four years in the Army, the military only pays 60% of my tuition costs, and they only do that if I am going to school full-time," Mr. Morris said. "This scholarship couldn't have come at a better time."
Mr. Morris said Dr. Gary Holness, associate professor of computer science, found out about the scholarship only a few days before the application deadline.
 "I had three days to apply, which included writing an essay on why I have chosen to pursue a career in computer science," he said. "The Department of Computer and Information Sciences does a good job giving everyone any opportunity they can find," Mr. Morris said.
He added that strong recommendation letters from the Department of Computer and Information Science's Dr. Tomasz Smolinski, associate professor, and Dr. Marwan Rasamny, chair, augmented his application.
Mr. Morris said computer science is a good pursuit for him.
"Adversities in life have given me skills at problem solving," Mr. Morris said. "I like that computer science is an ever-changing field, and I believe it gives me a chance to bring solutions to the rest of the world through computer science."
For those interested in updates and giving expressions of support concerning the Morris family and the mother to son kidney transplant, visit http://www.akidneyforroman.org.