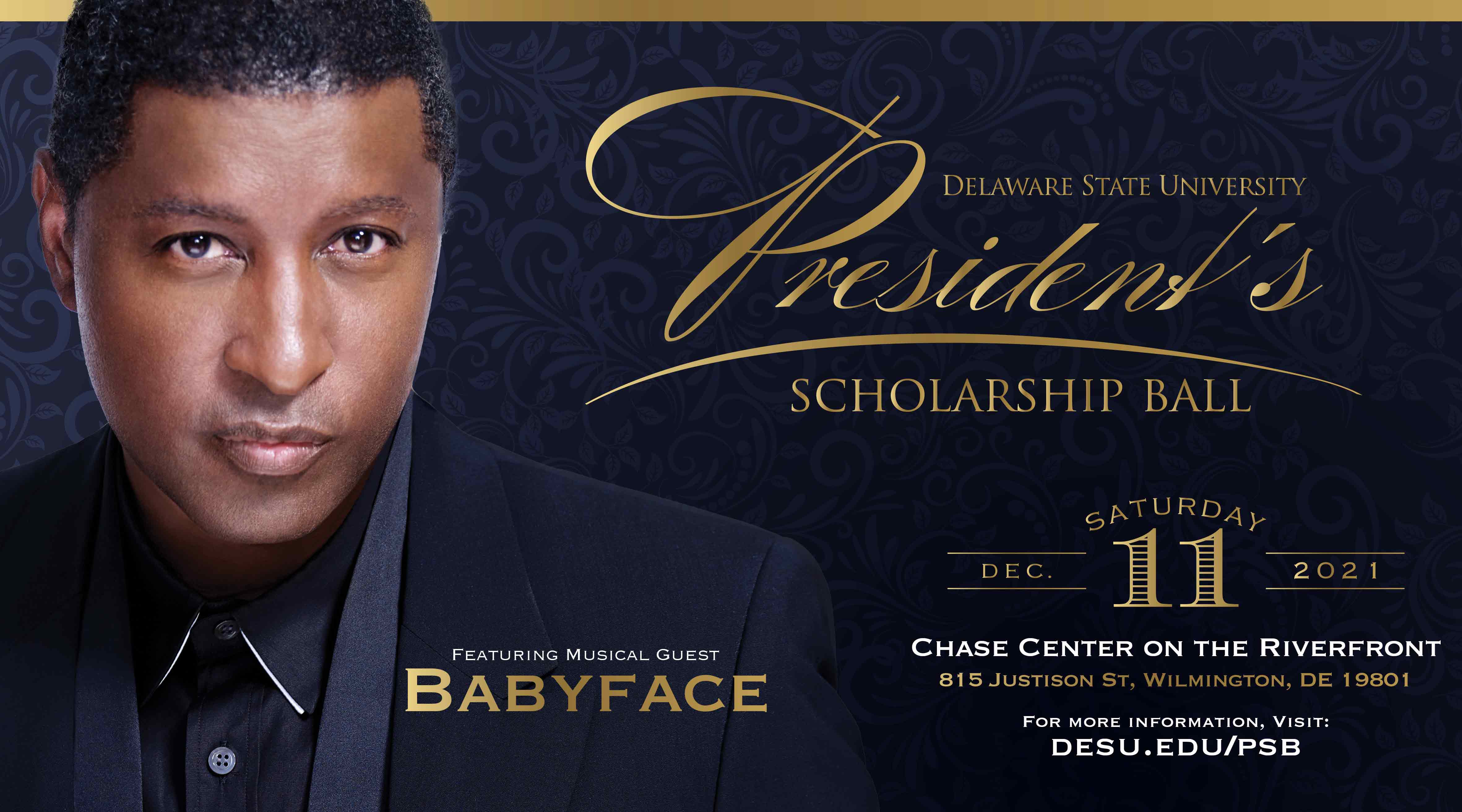 Office of the President, Student Success, On Campus
President's Scholarship Ball
12/11/2021
5:00 PM - 11:00 PM
Chase Center on the Riverfront
5 - 6:00 p.m. Cocktail Reception
6 - 11:00 p.m. Dinner and Dancing
The Scholarship Ball is Sold Out! 
COVID-19 Protocols
The University continues to monitor COVID-19 rates throughout the state. Due to a recent uptick in cases, the University believes it best to revise the COVID-19 protocols for the upcoming President's Scholarship Ball. To ensure that everyone remains safe as they enjoy the Ball, please take a moment to review the COVID-19 protocols below:
Participants must provide proof of a negative PCR COVID-19 test completed within 3 days prior to the event (12/8/21 or thereafter) or
Fully vaccinated participants may provide proof of vaccination in lieu of a negative COVID-19 test.  
There are two ways to submit proof of a negative PCR COVID-19 test or vaccination card (pre-registration is encouraged to expedite the check-in process):
Pre-registration and submission of negative results or vaccination cards may be sent via the following link: President's Scholarship Ball Registration (You will receive a clearance email within 24 to 72 hours of submission.) or
You may provide proof of a negative PCR test result or full vaccination on the day of the event.
At the event, each person must provide proper identification as well as:
A pre-registration clearance email or
Documentation of a negative PCR test result (performed on 12/8 or thereafter) or a valid vaccination card.
The following safety protocols are required to be followed at the event:
Masks are required to be worn except when eating or drinking.
Participants are encouraged to social distance when possible and regularly make use of hand sanitizer which will be available on-site.
If you have any questions, please send an email to dsufoundation [at] desu.edu or call 302.857.6055.