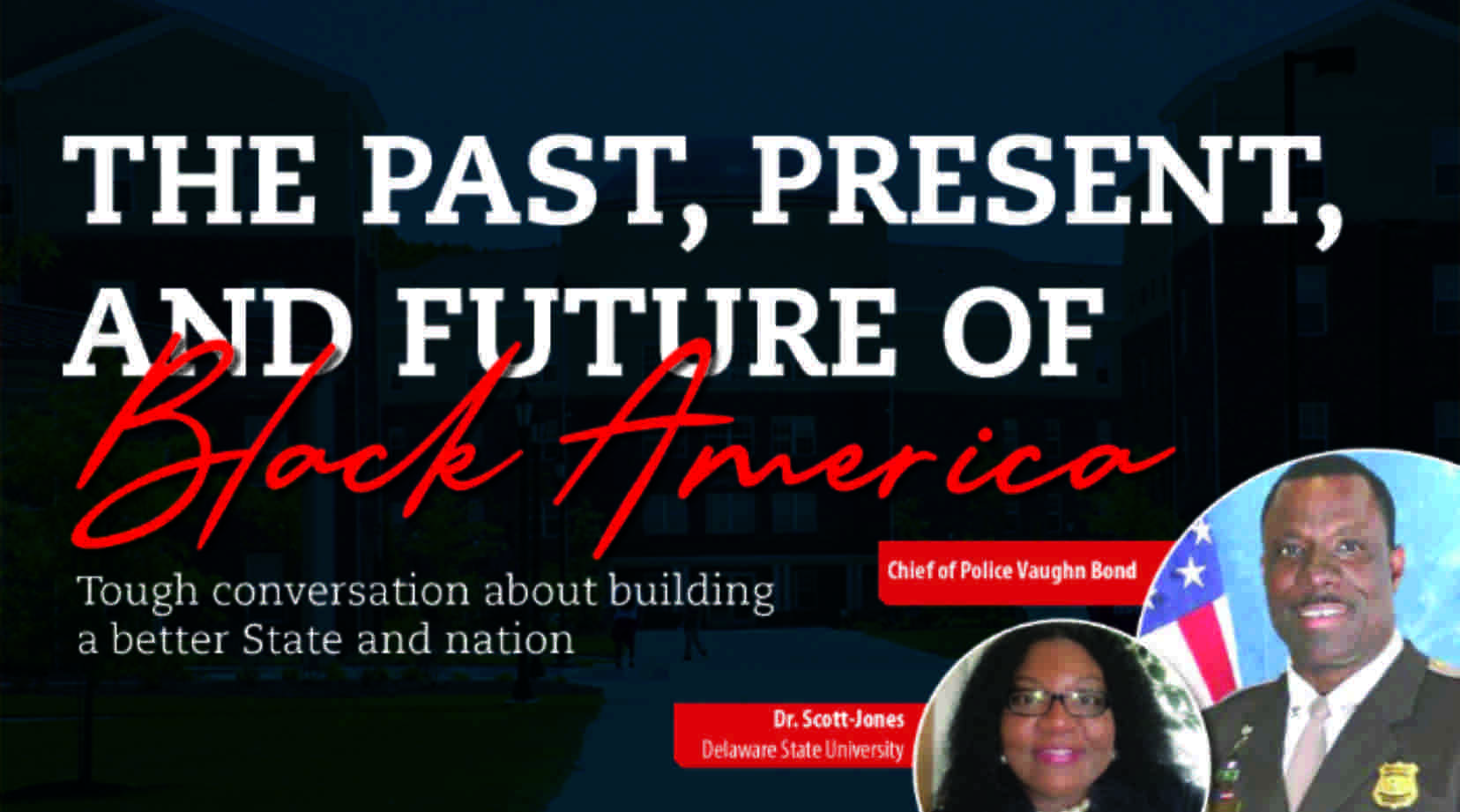 Office of the President
The past, present, and future of Black America: Special discussion live on Webex
6/2/2020
11:00 AM - 12:00 PM
WebEx
How does the nation and Delaware move forward from protest to policy changes that ensure a more just society?
What is the role of Delaware's only Historically Black College/University in driving this conversation and sharing the research, activism, and education necessary to make lasting change possible?
This is an open invitation to all interested Delawareans to join our faculty, staff, students, and alumni for a very special weekly University forum, "The past, present, and future of Black America" at 11:00 AM EDT live on Webex 
Event address for attendees: https://desu.webex.com/desu/onstage/g.php?MTID=e71bfdcbdccaccde39028bd2b…
Event number: 476 386 324
Event password: dsu1891
Audio conference: (415) 655-0001 Access code: 476 386 324
Hosted by Tony Allen, President of Delaware State University
Dr. Michael Casson, Dean of the College of Business will moderate a panel discussion including special guests
Vaughn Bond, DSU Alum and Chief of the New Castle County Police
Matthew Horace, DSU Alum, career law enforcement officer, and author of "The Black and the Blue: A Cop Reveals the Crimes, Racism and Injustice in America's Law Enforcement"
Harry Downes, DSU Chief of Police and former officer of the Delaware State Police
Several students … and more!
This will be an hour that no Delawarean wants to miss … tough conversation about building a better State and nation.
Join us!