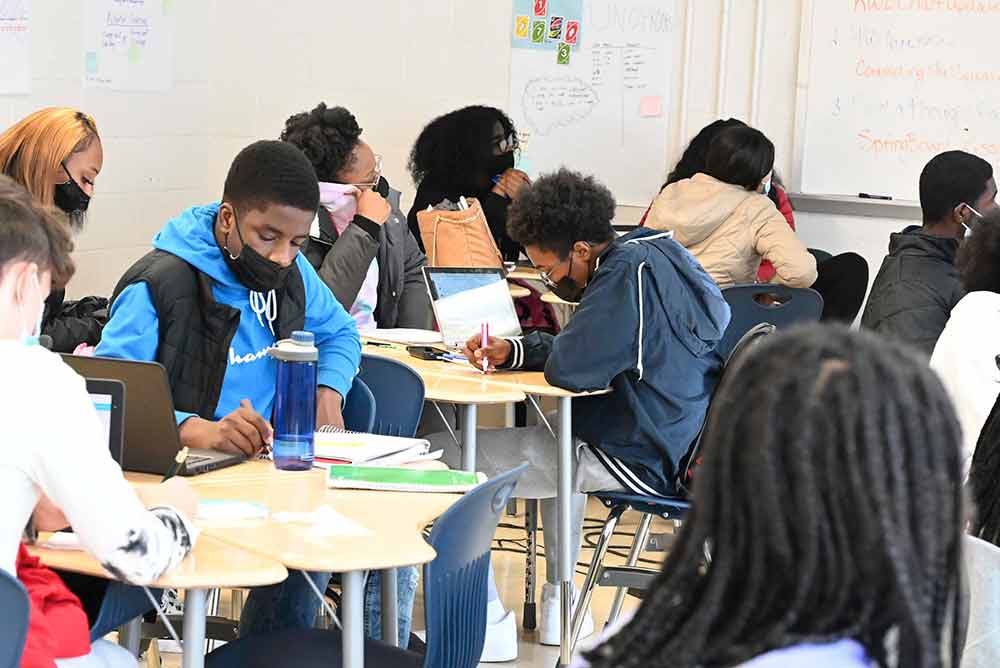 On Campus
State awards Del State $230,000 grant for Black History project
Wednesday, December 22, 2021
Delaware State University has been enlisted by the First State to play a major role in ensuring that Black History instruction is included in the education programming in all school districts and charter schools in Delaware.
With the state enactment of House Bill 198, the University's Department of History, Political Science and Philosophy has been awarded a two-year $230,000 grant to create U.S. History curriculum and lesson plans that includes Black History for the 8th and 11th grades of public and charter schools.
Dr. Donna A. Patterson, Department Chair and principal investigator of the grant, said the work would be implemented by a team of subject matter experts from Del State and the University of Maryland Eastern Shore, as well as some K-12 teachers and online tech professionals.
"This appears to be, by far, the largest award that the department has ever received," Dr. Patterson said. "I, along with my colleagues in the department, are excited about receiving this award and look forward to continuing our work with members of Delaware's Department of Education."
Niklas Robinson, associate professor of History, is also a co-principal investigator of the grant.
The enacted House Bill 198 requires each school district and charter school to establish curriculum on Black History for students in grades K-12. The enacted state law requires that Black History instruction include:
The history and culture of Black people prior to the African and Black Diaspora, including contributions to science, art and literature.
The significance of enslavement in the development of the American economy.
The relationship between white supremacy, racism and American slavery.
The central role racism played in the Civil War.
How segregation, as well as other federal, state and local laws perpetuated the system of slavery in the U.S.
The contributions of Black people to American life, history, literature, economy, politics and culture.
According to the contract of the grant, the Department of History, Political Science and Philosophy's research team will develop culturally inclusive history material for the 8th grade and 11th curricula.