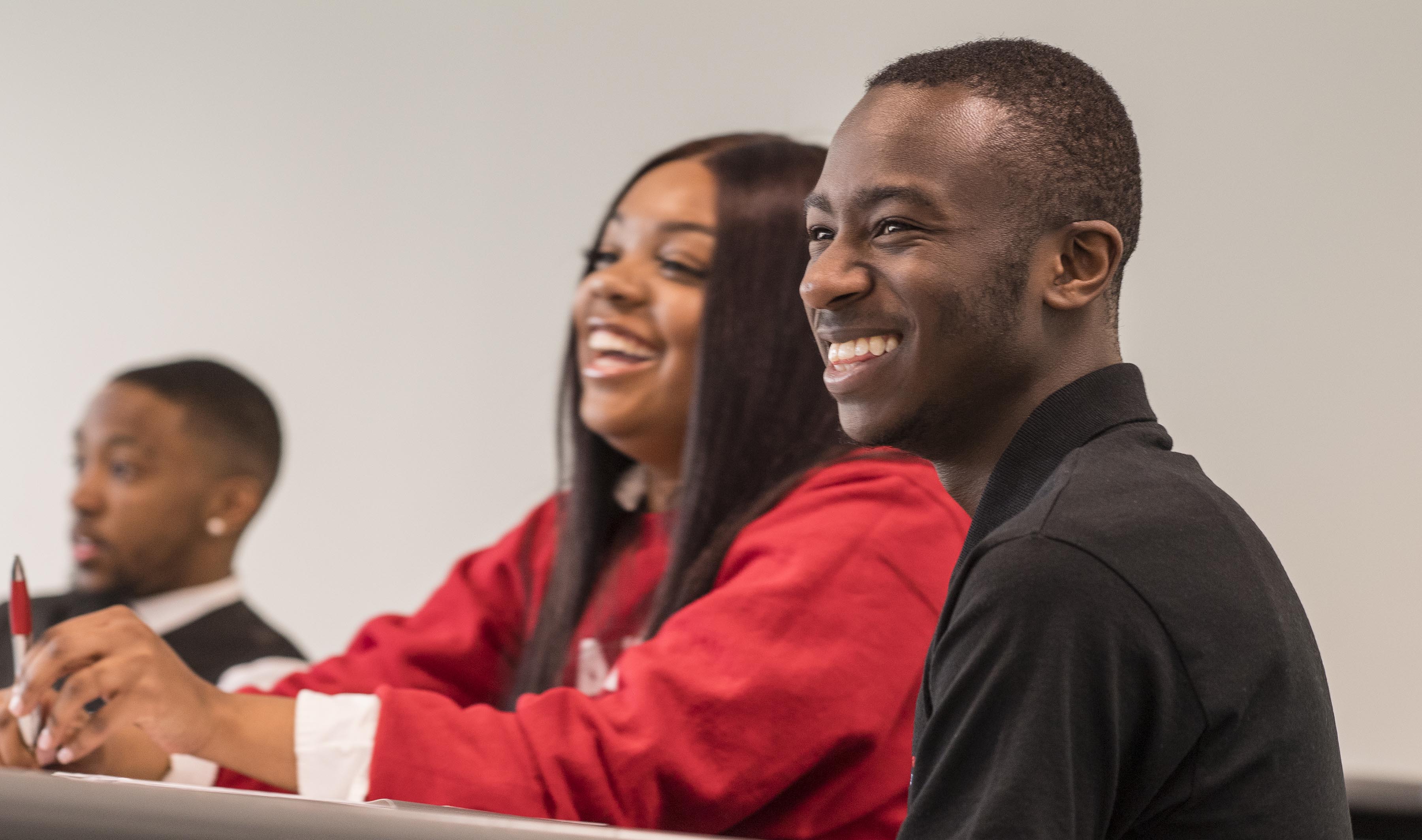 On Campus
Delaware State Univ. rises to Top Ten in HBCU Rankings
Tuesday, September 14, 2021
US News & World Report announced today that Delaware State University has risen to #10 nationally among all other Historically Black Colleges and Universities while retaining its ranking as the #3 public HBCU in America. The University returns to the Top Ten for the first time since 2014.
The University achieved its most significant gains in social mobility, a relatively new metric that evaluates a University's ability to support and graduate students from low-resourced communities at the same or better rate than their general student population. Rising from last year's 59th to 30th this year,  the University continues to sit in the top 1% of all institutions on this increasingly important measure. The University was also recognized for leading the HBCU community in its percentage of international students.
"Regardless of who is looking, the metric that most matter to me is when we make progress with those students who are coming from very challenging environments looking to change the life trajectory for themselves, their families, and their communities," said President Tony Allen. "When we get that right, all of our students win, and so do the communities they call home."
Allen noted that the University has pursued innovative strategies to keep students in school over the past two years despite the global COVID-19 pandemic, investing nearly $8.5 million in debt relief, direct financial support for student technology, food, and housing insecurities. 
Provost and Chief Academic Officer Dr. Saundra DeLauder also emphasized that the University has focused on academic supports to keep students in school. "Our faculty and professional advisers have been nothing short of amazing in their determination to keep any students from 'falling into the cracks' when most of our instruction was hybrid/digital, and our Digital Learning Initiative stepped up its distribution strategy to reach every student with an iPad or MacBook a year ahead of schedule."
As a result, DeLauder pointed out that first-year retention jumped in Fall 2020 from 74% to 80%, the largest single-year increase in University history despite all COVID restrictions.
Specific strengths noted by US News as setting Delaware State University apart from other HBCUs included faculty salaries, small class sizes, and increases in research funding, all of which ranked above average. However, Dr. Lynda Murray-Jackson, Associate Vice President for Institutional Effectiveness admitted that the University still faces some challenges, but said, "While we continue to make good progress on our retention and graduation rates, we need to continue to improve the resources delivered directly into the classroom."
"From a Board perspective the most exciting aspect of these rankings are the validation of our impact on student social mobility as one of the very best in the nation," said Dr. Devona Williams, Chairwoman of the University's Board of Trustees. "Let's put credit where credit is due — with hundreds of committed trustees, faculty, staff, and administrators for whom working at Delaware State University is a calling rather than a career. We can always do better, but today it's time to celebrate what we do exceptionally well."
"On a broader level," President Allen argued, "the US News rankings emphasize both the impact and the needs of HBCUs nationwide. It's encouraging to find three leading HBCUs — Howard, Florida A&M, and Delaware State University — among the top 30 in Social Mobility. And it's not surprising to find eight HBCUs among the Top Thirty schools in Economic Diversity." The Economic Diversity rankings measure "the percentage of undergraduates receiving federal Pell Grants for low-income students."
Dr. Allen, recently named to Chair the President's Board of Advisors on HBCUs, also noted that HBCUs have been "punching above our weight for decades. While representing only 3% of colleges and universities in the country, our HBCUs have consistently and courageously over-performed across the decades by doing more with less. Today, however, 'less' is no longer acceptable."
Allen recently circulated a letter to his colleagues in the HBCU community as well as the Thurgood Marshall College Fund (TMCF), the United Negro College Fund, and the National Association For Equal Opportunity in Higher Education (NAFEO), encouraging a continued, unified voice on robust funding to correct historic inequalities, sustained efforts to improve HBCU research capacity, more streamlined access to student financial support, and a specific focus on the needs of smaller HBCUs nationwide.