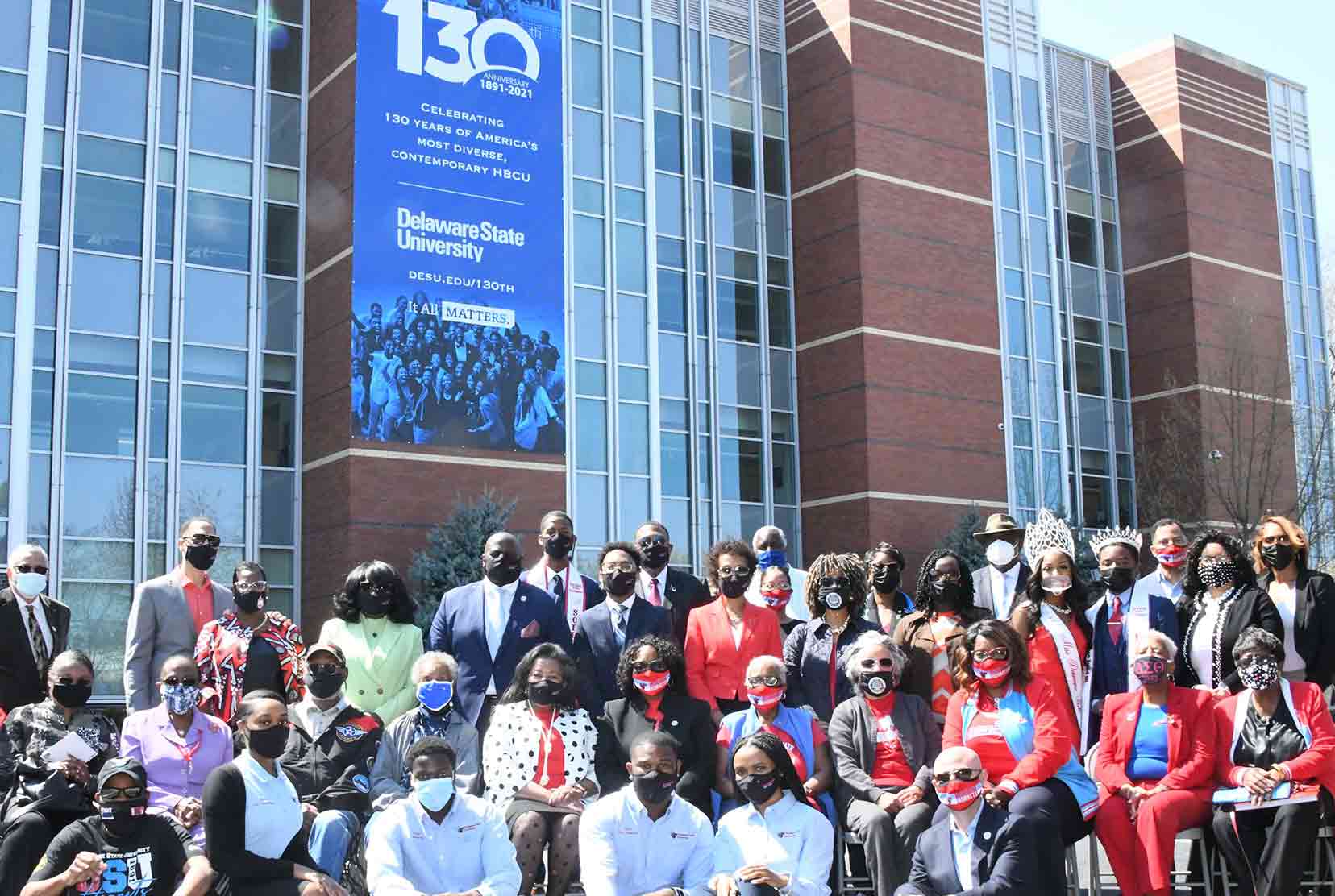 On Campus
Del State celebrates 130th Anniversary banner
Tuesday, April 6, 2021
Delaware State University recently held its first public event of the year to celebrate the draping of the institution's 130th Anniversary banner on the highway side of the four-story Claibourne Smith Administration Building.
"The 130th celebration is more than just a fundraiser," said John Ridgeway, vice president of the University's Board of Trustees and chairman of the 130th Anniversary Committee. "It is about inspiring our alumni and friends to join us on this historic journey, and to recognize who we are and what we stand for."
Held in the Administration Building's parking lot in front of the banner, the April 6 event was attended by a group of more than 50 students, alumni, administrators and staff – masked up and seated in a socially distant arrangement, but nevertheless in a welcome face-to-face non-virtual outdoor setting.
After a year of virtual events, the significance being able to gather in person was not lost on Dr Devona Williams, Board of Trustees chairperson.
"This is a great day. I feel so emotional and this day couldn't be more special," Dr. Williams said. "To endure what we have over the past year and now to be able to be able to come together and celebrate, and see our beautiful students, our alumni and the administrative team that put this together, it couldn't be more special."
Dr. Williams noted that during her last nine years as a member of the Board of Trustees, she has served through the great leadership tenures of former University Presidents Harry L. Williams and Wilma Mishoe.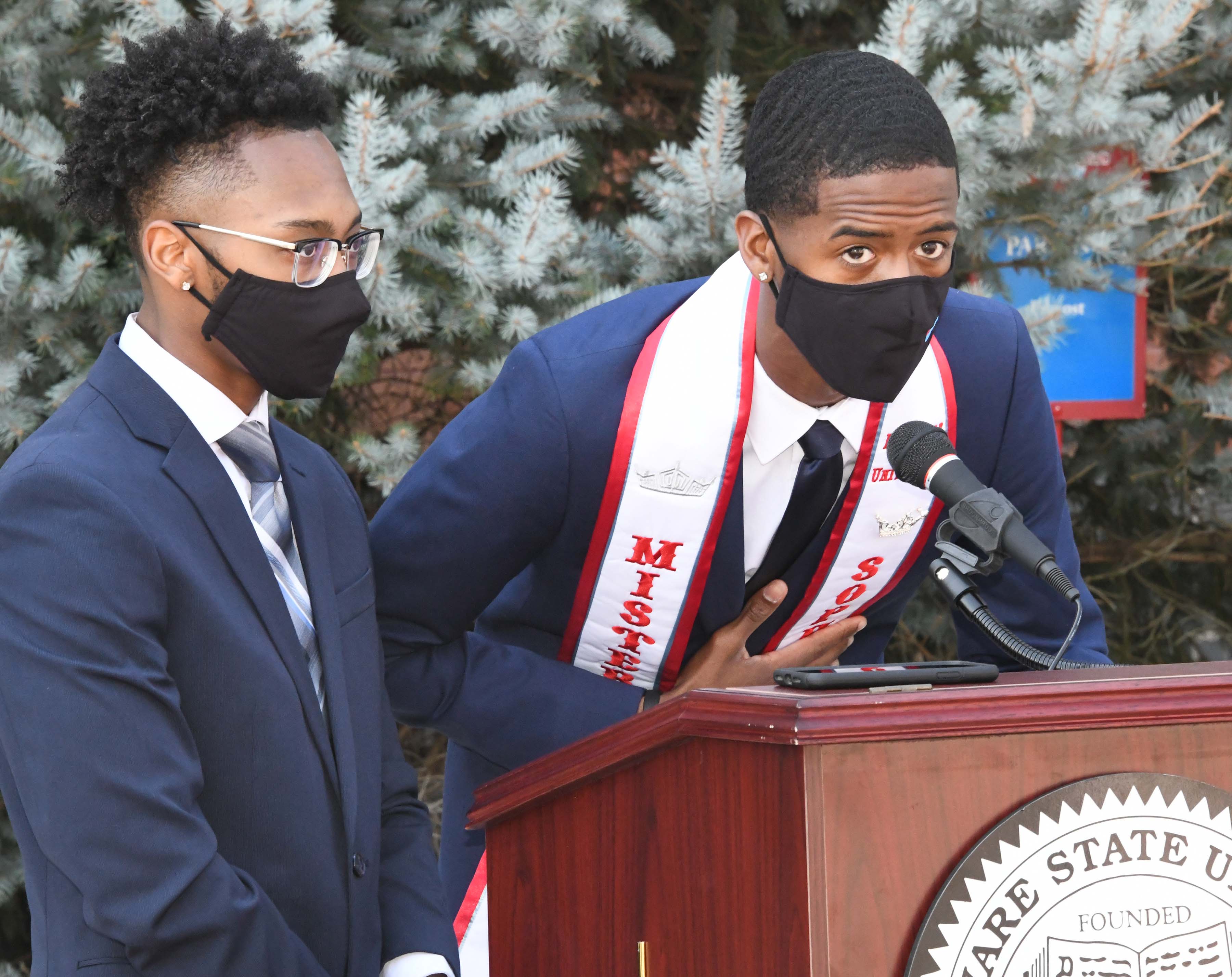 "And under now Dr. Tony Allen and his leadership we have been able to realize some unprecedented growth during a most challenging period, and still build our brand recognition," Dr. Williams said. "(With respect to Del State's 130 years) we have so much to be proud of."
In his remarks, Dr. Allen noted that while the past pandemic year was challenging, it was nothing new for this university, as Del State has overcome numerous challenges over its 130-year history. In fact, the University President noted, the University current success is due to being able to stand on the shoulder of the alumni, and past administrators and faculty who contributed to the institution's growth over time.
"So when we spend time thinking about the big ideas and the big moments, we have to think of the power of we, the power of us," Dr. Allen said. "We are better together."
Several student leaders also gave remarks during the event.
Samaj Hazzard, vice president of the Student Government Association, said while the University basks in the accomplishments of its past history, it also continues its legacy of excellence in its present history.
"A lot of people were pessimistic over our plan for COVID-19. But what many people thought was impossible, we made it possible," Mr. Hazzard said. "And not only have we been doing to the impossible during COVID-19, we have been doing the impossible since 1891."
Miss DSU Ashlee Michelle Davis and Mr. DSU Christian Chapman acknowledged the first full class of State College for Colored Student in 1892 and read their names in honor of their place in Del State history.