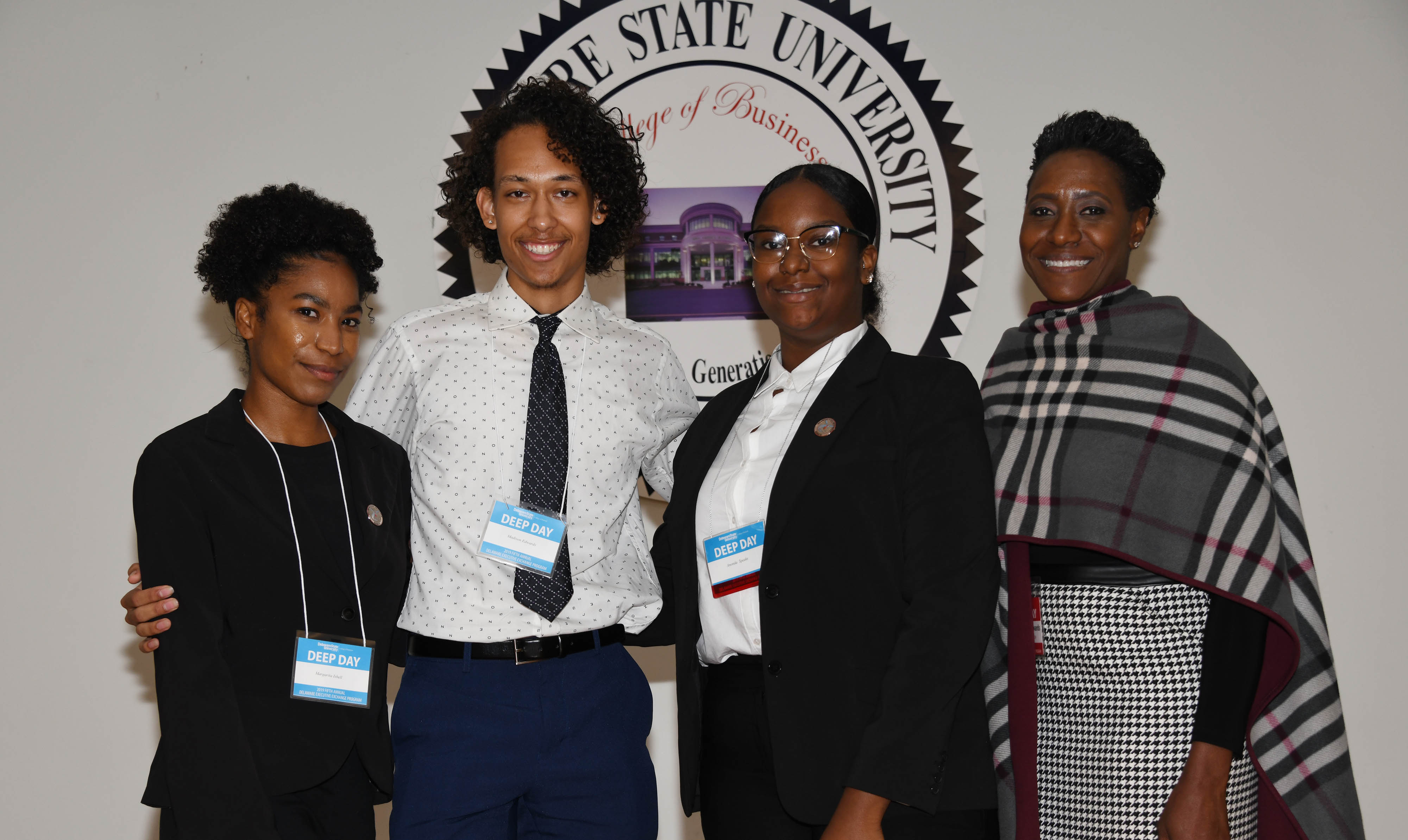 On Campus
2019 DEEP Day
Wednesday, October 23, 2019
The College of Business held its annual DEEP Day, which attracted a diverse variety of business professionals to share their experiences with Delaware State University students.
For images from DEEP Day, click on the below photo slideshow link:
https://www.flickr.com/photos/48216028@N03/albums/72157711458084707
The keynote speaker was Terrance Bowman, program manager from J.P. Morgan Chase & Co.. Mr. Bowman was a last minute replacement for the originally scheduled keynote speaker, but proved himself to be ever-ready to impart knowledge to the COB audience on the topic of the effective characteristics and habits of effective people.
DEEP (Delaware Executive Exchange Program) Day included a Business Case Competition that challenged teams were to develop strategies to enable M&T Bank to better address the needs of its multi-cultural communities.
The Edwards Team – Madison Edwards, Margarita Isbell and Anonda Speaks – took first place in the competition. Their coach was Dr. Francine Edwards, dean of the College of Humanities, Education and Social Sciences.
The daylong event included a wealth of workshops and panel discussions on a wide variety of business-related topics and led by participating business executives. DEEP Day also featured a COB-related version of the Family Feud game show.