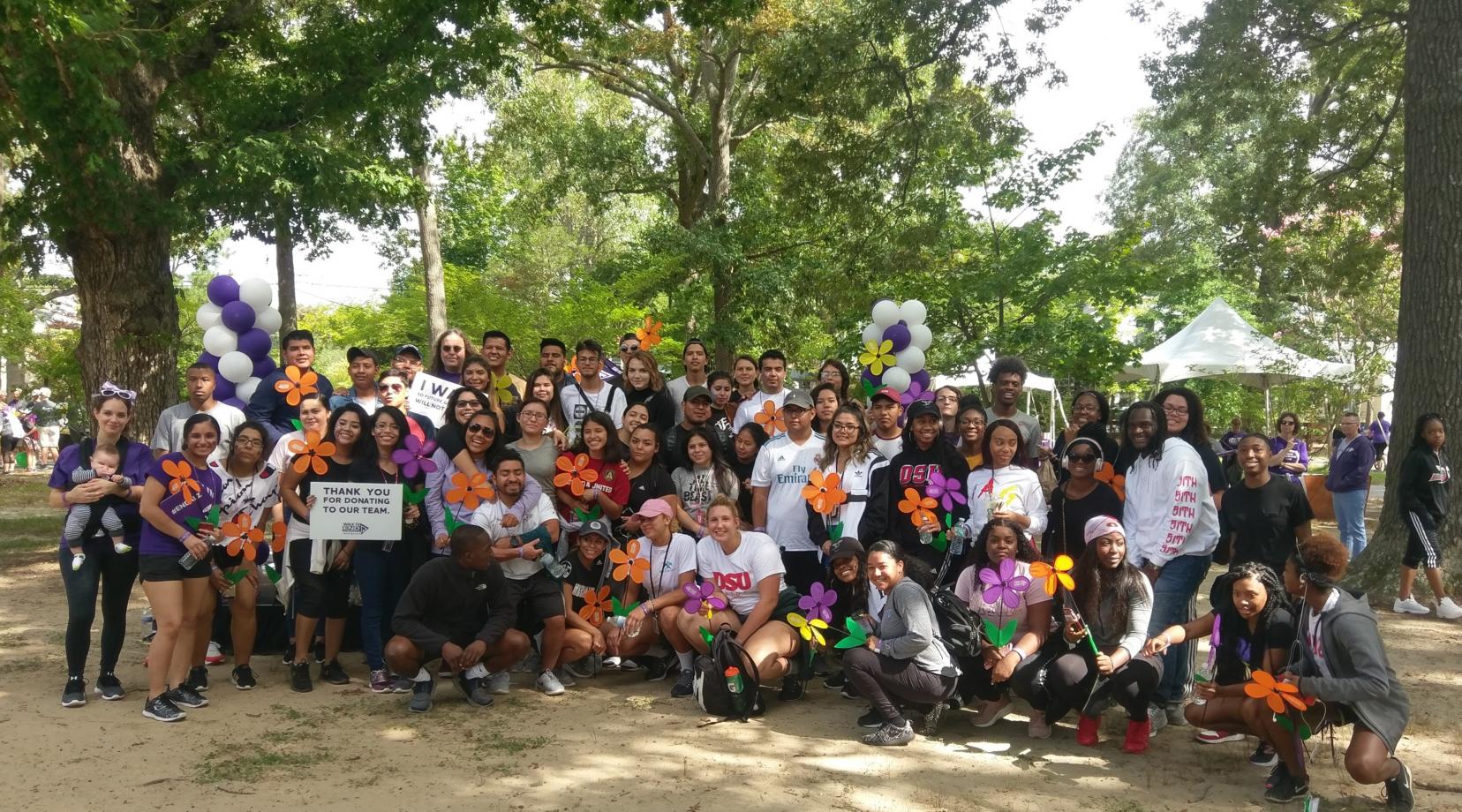 On Campus
Strong contingent from University participate in Alzheimer's Walk
Monday, October 1, 2018
For the fifth consecutive year, the Delaware State University team of "Hornet for a Cure" participated in the Walk to End Alzheimer's, held Sept. 29 at Rehoboth Beach.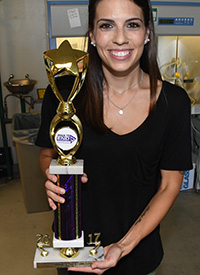 This year, Hornets for a Cure consisted of 153 team members from the University who arrived early Saturday morning to fill two buses and several cars for the trip to Grove Park in Rehoboth Beach. Team members consisted of members of the laboratory of Dr. Michael Gitcho (Associate Professor of Biological Sciences), the Biology Club, Alpha Kappa Alpha sorority, the Dreamers, as well as friends dressed in purple and holding colorful flower pinwheels signifying how they have been affected by Alzheimer's Disease and their support for finding a cure. 
The DSU Biology Club raised $280, which contributed to the $1,400 total money raised the past few weeks from Hornets for a Cure.  Every dollar will go toward providing care and support to the more than five million Americans with Alzheimer's and more than 15 million caregivers, as well as to advance research that will one day lead us to new methods of prevention, treatment and, ultimately, a cure for the disease. 
Hornets for a Cure has been recognized by the Alzheimer's Association as the top collegiate fundraising team in the Delaware Valley in 2016 and 2018.  Fundraising will continue until the end of the year, hopefully leading to the third consecutive year as the top collegiate fundraiser. 
Donations can be made at http://act.alz.org/goto/hornetsforacure.