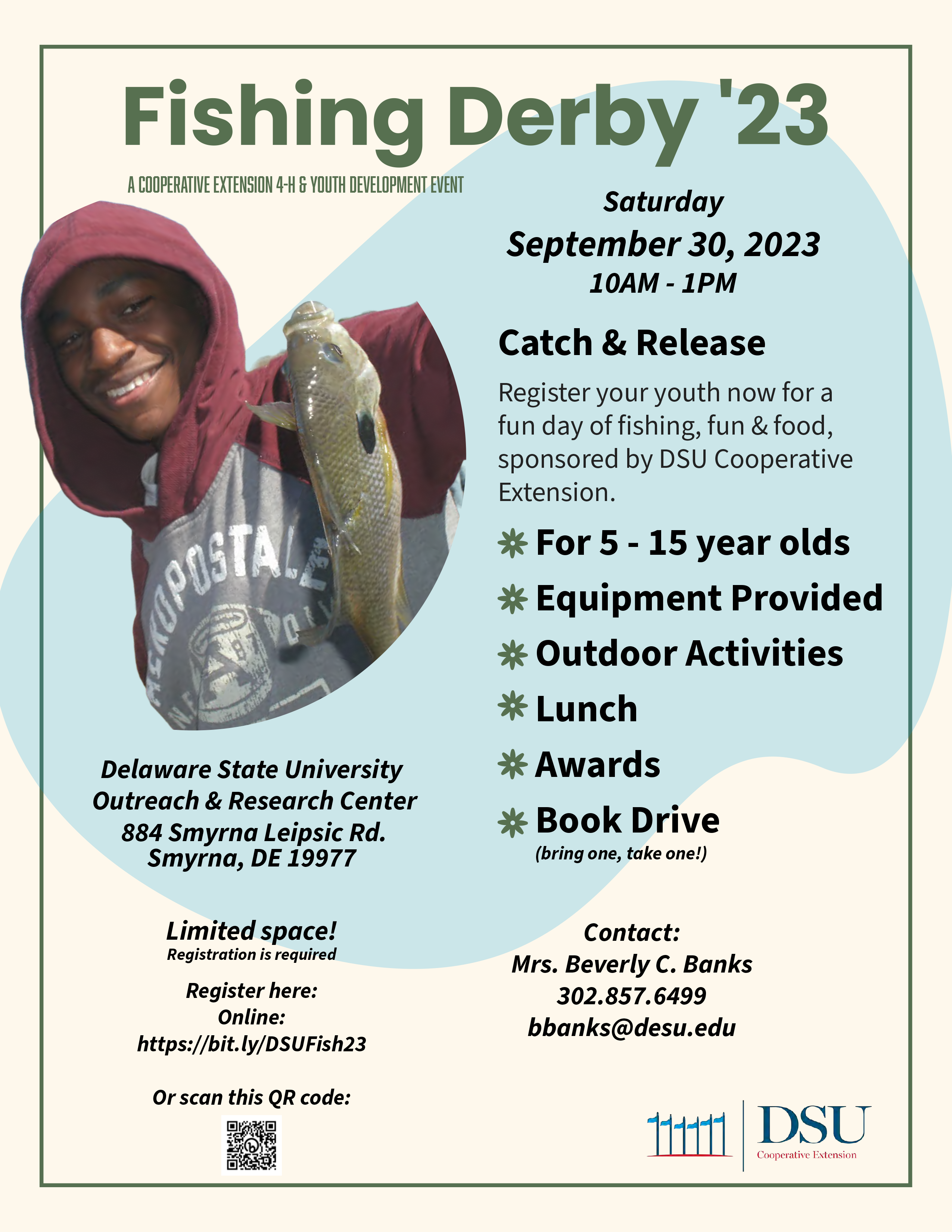 Agriculture, Science, and Technology
4-H Fishing Derby '23
9/30/2023
10:00 AM - 1:00 PM
DSU Outreach and Research Center, Smyrna, DE
Location:
Delaware State University
Outreach & Research Center
884 Smyrna Leipsic Rd.
Smyrna, DE 19977
* For 5 - 15 year olds
* Equipment Provided
* Outdoor Activities
* Lunch
* Awards
* Book Drive
(bring one, take one!)
Limited space!
Registration is required
Register
Contact:
Mrs. Beverly C. Banks
302.857.6499
bbanks [at] desu.edu
Cooperative Extension Education in Agriculture, 4-H and Home Economics, Delaware State University, University of Delaware and United States Department of Agriculture cooperating, Dr. Cherese Winstead, Dean and Administrator. It is the policy of Delaware Cooperative Extension that no person shall be subjected to discrimination on the grounds of race, color, sex, disability, age, or national origin.