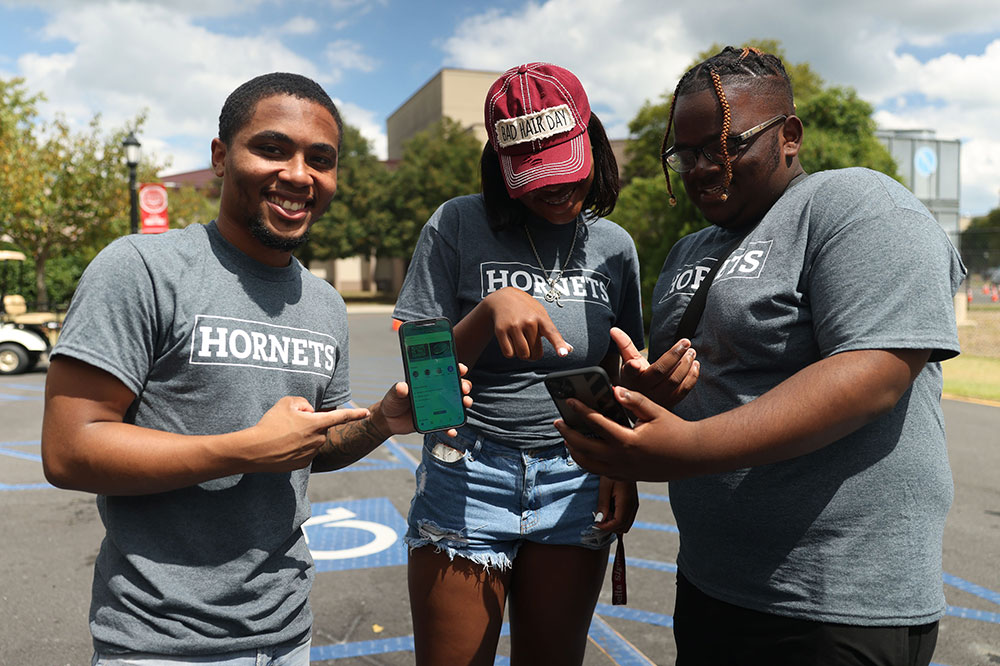 On Campus
University Launches All-Inclusive Campus App – DSU HUB!!
Tuesday, August 30, 2022
Delaware State University's Marketing and Communications Department has launched DSU HUB, a new University-branded app that will provide greater connectivity and a personalized experience for students, faculty, alumni, parents and the community. 
The new DSU HUB app – which can be obtained free of cost at the Apple App Store or on Google Play – will bring students together, use data to help pinpoint at-risk students, and make it easy for each department to deliver the right resources and information to the right students.
It will provide greater connectivity between students, their professors and student services representatives, as well as connect other stakeholder groups – parents, alumni and the community – with Delaware State University.
The DSU HUB's benefits include:
Offers a one-stop-shop on students' mobile phones: With their smartphones serving as a launch pad for everything the University has to offer, DSU HUB connects students to resources such as Banner, Blackboard, the Student Government Association, events, clubs and organizations, as well as all student services. The app gives students mobile access to information and tasks that are vital to their success (enrollment, grades, advisors, paying bills, etc.).
Helps students connect in virtual communities: DSU HUB offers a "closed campus" community space where students can make connections, meet new friends, post about events, network and explore shared interests. It increases awareness for services and events as well as inspires a greater sense of belonging to the campus community. 
Improves communication with students: As a significant upgrade away from email notifications, DSU HUB delivers meaningful and actionable student communication via push notifications, 1:1 chats and community content. The app will improve communications from Housing, Events and Student Services by sending messages as push notifications to students' smartphones. 
Creates digital experiences: DSU HUB is specific to different audiences, including students, prospective students, parents and alumni. 
Collects real-time attendance and assessment data: The app collects data on key events, offices and services. Capturing student sentiment enables continuous improvement of student services and assists in identifying students in need of interventions, and collecting data helps to ascertain measurable outcomes.
Provides DSU student GPS capability: This feature offers easy campus navigation throughout students' matriculation.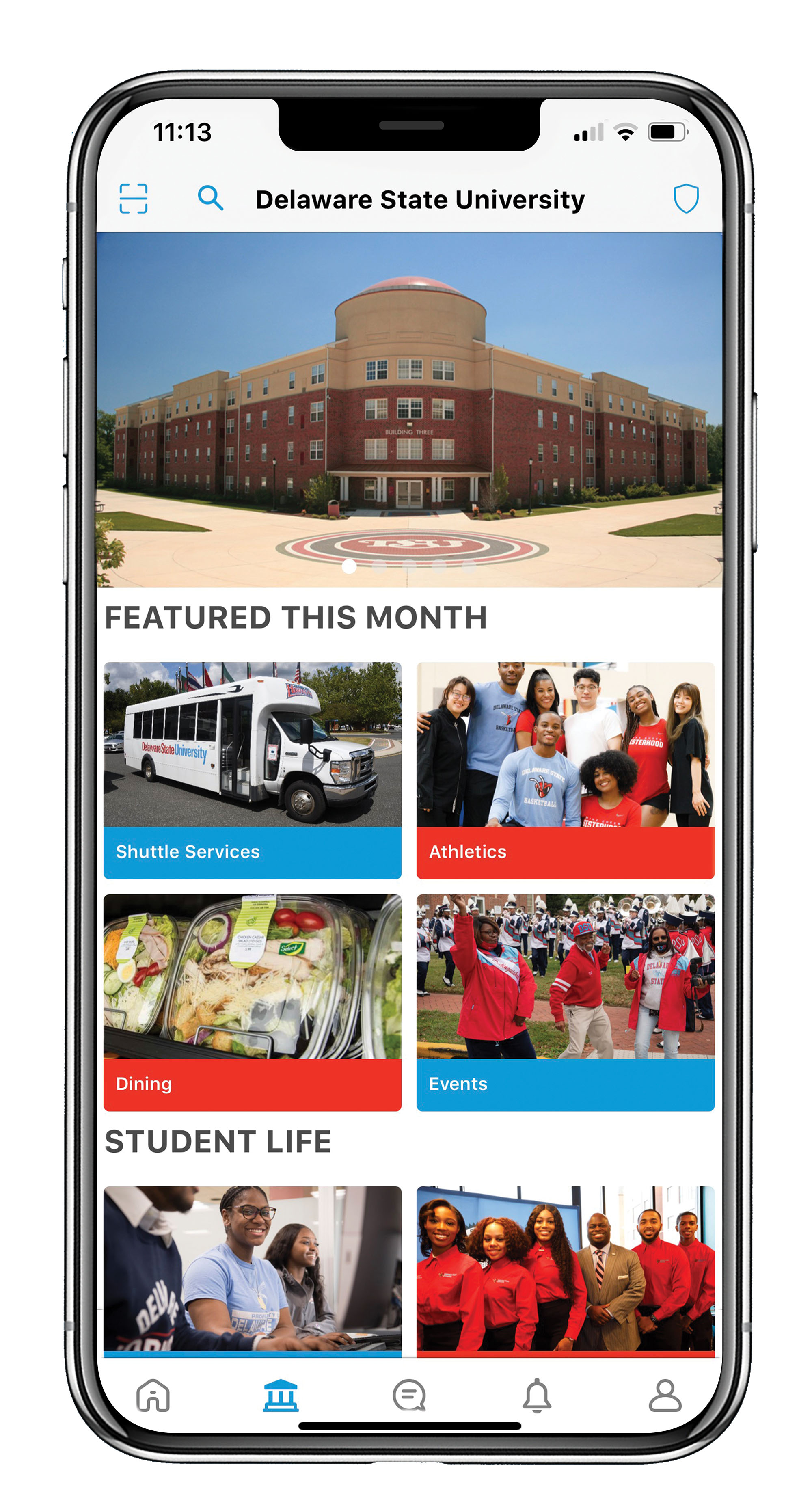 Dr. Dawn Mosley, Senior Associate Vice President of Marketing and Communications, says the DSU HUB app will make a meaningful impact in addressing students' and other stakeholders' desires for a greater sense of belonging with their University. 
"It will enable the University to build and engage our campus community and improve communications and experiences that drive student success. Ultimately, it will help with common issues such as communications, engagement, experience and connectivity," Dr. Mosley said. "Major credit to Curtis Winslow, the University's esteemed Application Developer, who has led the development and implementation efforts to make this possible."
Mr. Winslow said DSU HUB is a tremendous upgrade in the campus experience for all. "Having this app enables us to engage our students on a platform most familiar to them, while keeping their educational and University resources at their fingertips," he said. "The ability to have your daily routine, the University community and campus resources available in one place is a win-win for everyone." 
Prior to the start of classes on Aug. 29, more than 1,600 students had already downloaded the novel app.
"This app is a game changer for the University. Already being one of the top HBCUs in the country, this sets us apart tremendously. I'm excited to see it change how students will connect and stay connected for years to come!" said Jordan Spencer, Vice President of the University's Student Government Association.
The DSU HUB app can be downloaded in the App Stores for Android and Apple. The first phase of the app implementation will be the student population. Subsequent phases over the next few months will encompass faculty, staff, parents and alumni.
A web version will be released soon.