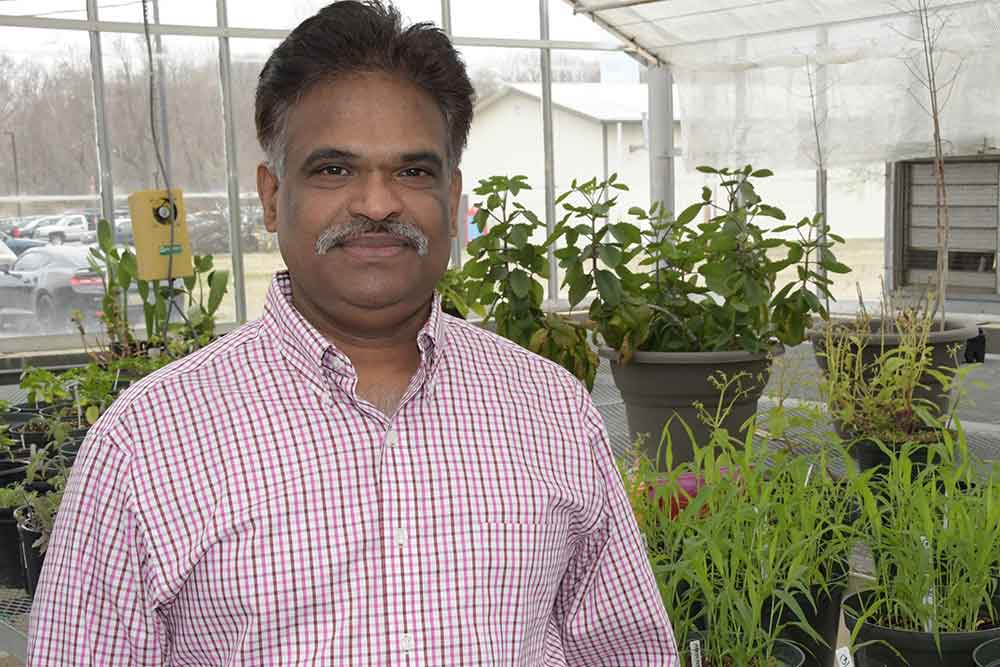 Research & Innovation, On Campus, innovateHBCU, Agriculture, Science, and Technology
University Launches Hemp Research
Wednesday, April 3, 2019
With Delaware soon to become a state where it is legal to cultivate hemp for industrial and commercial use, the development has opened the door to a new research pursuit for Delaware State University.
Dr. Sathya Elavarthi, associate professor of applied agriculture science, is spearheading a new project that will be a part of the state's Hemp Research Pilot Project that is being launched this year.
With the Delaware General Assembly passage of Senate Bill 266 last year, the University partnered with the Delaware Department of Agriculture to launch a research project that will provide farmers with research data that will help them in this new agriculture pursuit.
To date, federal law only permits the cultivation of industrial hemp for agricultural or academic research. However, new federal legislation is pending that may lift the restrictions on hemp cultivation.
Delaware is one of several states that is positioning itself to take advantage of the lifted restrictions.
"Research data on hemp is scarce due to the ban on cultivating the crop in the United States in the past," Dr. Elavarthi said. "Delaware State University's research will provide that data."
Many in the public mistakenly equate hemp with marijuana. While both come from the same species – cannabis sativa – hemp contains only a minute trace of tetrahydrocannabionl (THC), which in much larger amounts causes psychoactive intoxication. The least potent marijuana strain has 33 times more THC and causes the "high" effect that is nonexistent in hemp.
The cultivatable hemp varieties must have less than 0.3% of THC, Dr. Elavarthi said.
Hemp can be used in a wide range of products, including fibers, textiles, paper, construction and insulation materials, cosmetic products food, and beverages.
Delaware's Hemp Research Pilot Program allows the state, its farmers and potential investors to learn more about the potential yields of the crop and the varieties that are best grown in soils of the First State.
During this initial year, farmers interested in growing hemp are required to apply to be a part of the research pilot program. Accepted farmer will be permitted to grow a maximum of 10 acres of hemp. The University's researcher will than study the crops of those participants and collect data which will provide farmers with valuable information for future cultivation.
"Those farmer's fields will become our laboratories," Dr. Elavarthi said.