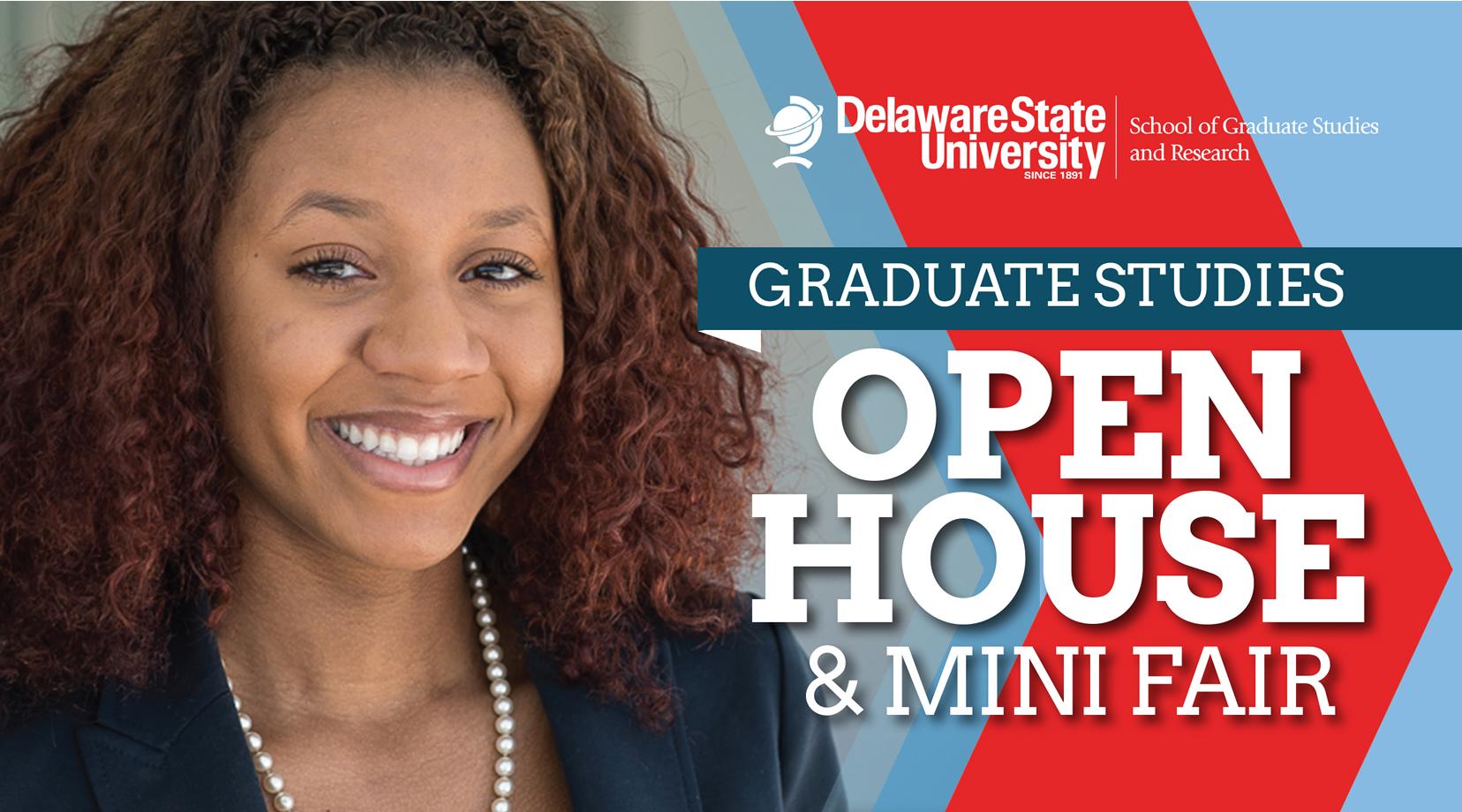 Graduate Studies
Graduate Studies Open House & Mini Fair
2/17/2018
8:30 AM - 12:00 PM
Martin Luther King Jr. Student Center, 2nd Floor Parlors
GET INFO
Graduate Admissions
Financial Aid
Student Accounts
Graduate Student Association
Explore
Our 16 master's and doctoral programs. Visit with representatives from DSU's five colleges during the Mini Fair.
Agriculture MS
Applied Chemistry MS, PhD
Applied Optics MS
Biological Sciences MS
Business Administration MBA
Computer Science MS
Educational Leadership MEd, EdD
Food Science & Biotechnology MS
Interdisciplinary Applied Mathematics & Mathematical Physics PhD
Mathematics MS
Molecular & Cellular Neuroscience MS
Natural Resources MS
Neuroscience PhD
Optics PhD
Physics MS
Public Administration MPA
Sport Administration MSA
Social Work MSW
Teaching English as a Second Language MA
Grant funding available to minority students entering a STEM doctoral program
Contact Mrs. Charlett Handy at cahandy [at] desu.edu or 302.857.6044
Continental breakfast will be available.
Register